Who Counts?
Help Slate cover one of the most pressing questions of our time.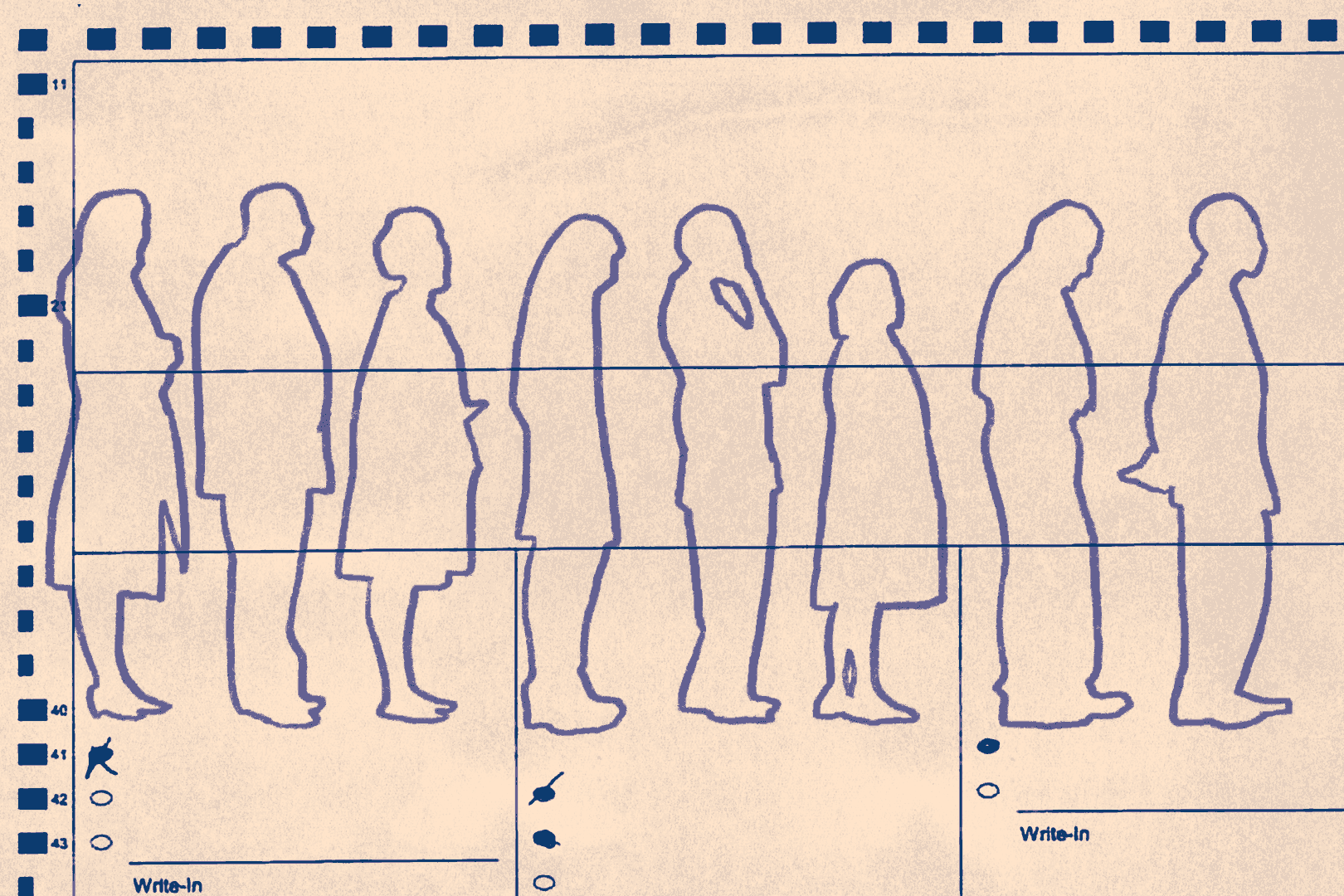 The 2020 election will be like no other. A presidential race that was already historic is now being conducted under the strain of a deadly pandemic. Millions of Americans have lost their jobs with no certainty about when they might return. It can be easy to get lost in the din of daily news. But you can help Slate cut through the confusion and pursue election coverage that keeps the most important question front and center.
Who counts?
This is the question Americans must answer in deciding the future of the country. The coronavirus pandemic has further exposed the lines delineating power in this country. At the same time, states are pushing voter suppression schemes at levels unseen since Reconstruction, at a time when in-person voting is under a new level of duress. Legislatures are redrawing districts to suit their partisan needs. Immigrants are being singled out and marginalized. Money and power are concentrated among the few, while many communities' voices are diminished. The census, the constitutionally mandated effort to understand who makes up America, has been delayed by the pandemic and undermined by anti-immigrant politics. The 2020 election, whether for city council or president of the United States, is a referendum on these issues. The battles over voting rights, immigration, the census, gerrymandering, and representation all come down to decisions over who counts as an American and who is excluded.
Now more than ever, we need your help to probe this central question in the months before the November election. Newsrooms across the country are bleeding. Thousands of journalism jobs have been eliminated over the past decade, and the pandemic has claimed even more. That has created a dire shortage of people and resources to navigate these essential issues—just when they have become more complicated and overshadowed in a chaotic news cycle. We want to help fill that gap.
Your support will let us assign more stories exploring every angle of what it means to hold an election in a pandemic, and pay for essential reporting and sharp analysis—and the work of more journalists—we otherwise would not be able to do.