In the chaotic hours following Donald Trump's Thursday-evening indictment by a Manhattan grand jury, Americans interested in reading the former president's insta-reactions had to flock to his owned-and-operated platform of choice, Truth Social. Yes, his five-paragraph "official statement" was posted on his Facebook campaign page and shared by reporters, but the tweet-length red meat and endless all-caps posts that defined Trump's presidency could only be found on the very website he happens to own. And if you happened to browse Truth Social after the indictment news, you couldn't miss those outbursts. Kicking it off at 6:30 p.m.: "THE USA IS NOW A THIRD WORLD NATION, A NATION IN SERIOUS DECLINE. SO SAD!" Then, a flurry of "ReTruths" of Republicans decrying the indictment, several more Trump-penned "Truths" attacking the Manhattan District Attorney's Office, and an endless stream of Fox News and Newsmax clips featuring Trumpworld favorites like Kimberly Guilfoyle and J.D. Vance. As of this writing, the latest "Truth" Trump has posted himself is an all-caps rant about Manhattan's "RADICAL LEFT, SOROS BACKED, DISTRICT ATTORNEY—ALVIN BRAGG."
The only reason Truth Social even exists is that Trump was banned by major social networks after the siege of the Capitol on Jan. 6, 2021. Still, even though he is now allowed back on Twitter and Facebook, he's posted only sparsely on the latter—videos and statements from the campaign trail—and nothing at all on the former. Facebook has put some "guardrails" on Trump's account in order to prevent him from, you know, potentially stoking another insurrection through the platform, and all the energy at Twitter has been sucked up by another narcissistic businessman with reactionary politics. It makes sense that Trump keeps his most inflammatory statements—like his personal attack on the judge assigned to his case—to a network he controls himself, in case he wishes to rally supporters again.
Truth Social is by no means a major social network, but thanks to Trump's presence there, it isn't totally insignificant either. Now it's getting a bit more attention than usual, and probably inspiring some questions about what, exactly, happens there. Well, for the curious among you, I have spent months trawling (and occasionally writing about) Truth Social and its malcontents, and I can tell you it's a surreal funhouse of right-wing grievance, low-quality imagery, huge advertisements for some strange businesses, and normie gimmick accounts that call back to early-2010s Twitter. Here's a brief guide to the non-Trump offerings on Truth Social, which offer a fascinating look into the anger and oddities of the hyperconservative infosphere.
The Least Appealing Ads You'll Ever See

The first thing that struck me about Truth Social when I joined the platform last year was that gold-standard advocate Ron Paul would love this place. Almost every time I log on, I get hit with "Sponsored Truths" shilling for investment in gold or silver as a hedge against economic downwinds. Usually, these are captioned with endorsements from high-profile conservatives like Mike Huckabee and Sean Hannity, come courtesy of ubiquitous automated accounts like "TruthAds," and are presented in astoundingly brittle visual quality.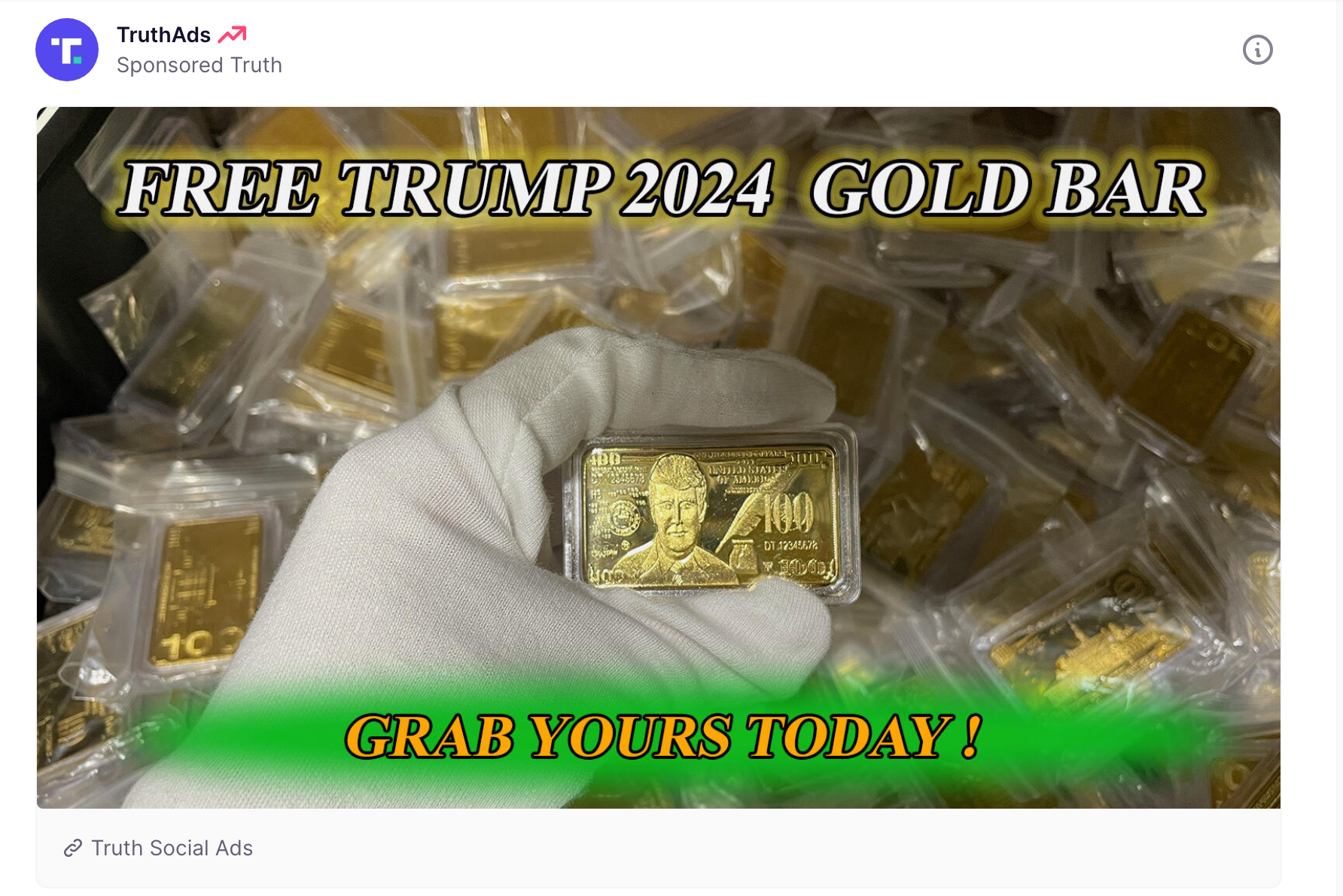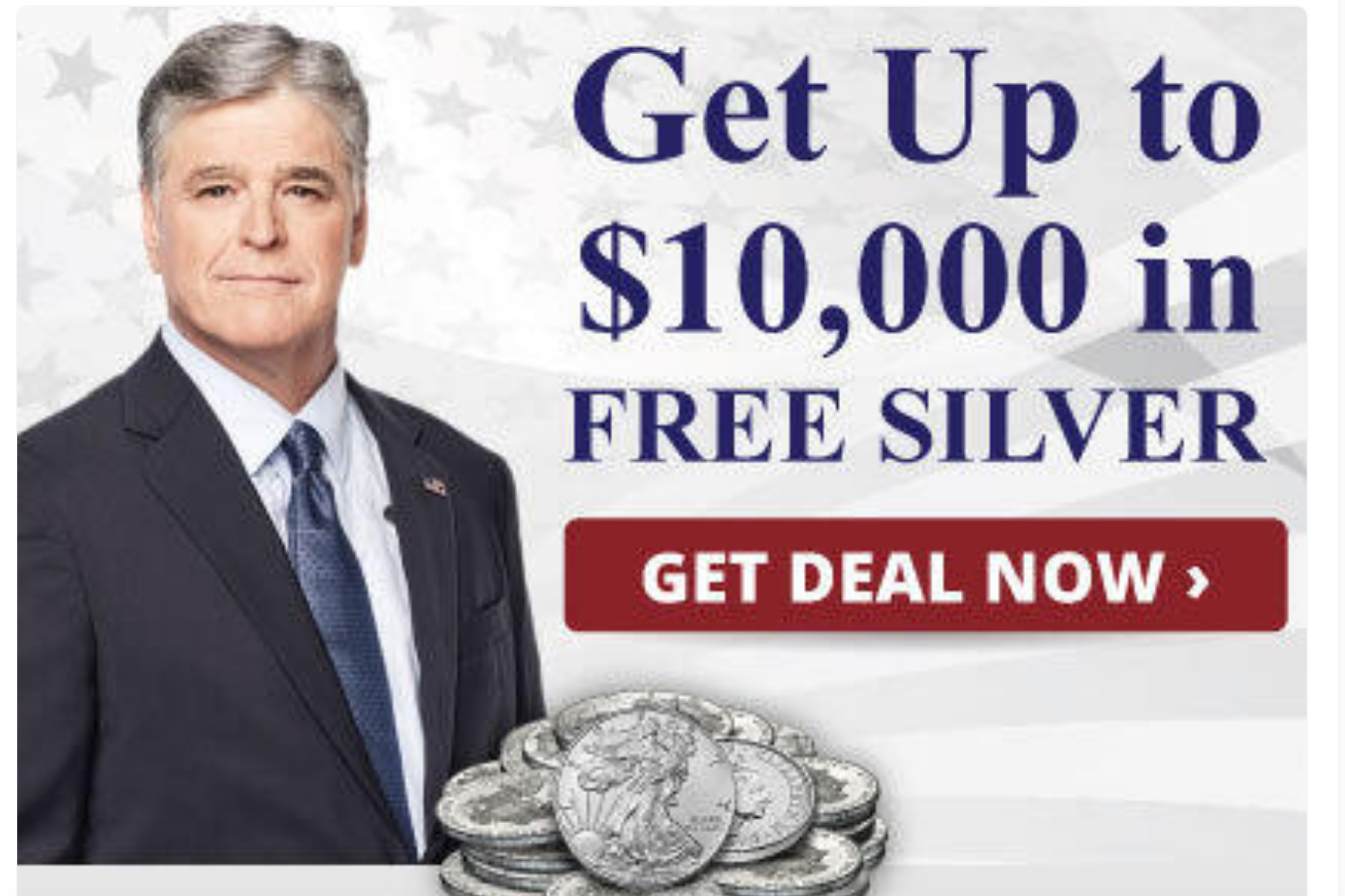 Someone should dig up William Jennings Bryan from his grave.
It's not just precious metals that are funding this enterprise, mind you. There are also ads for a sketchy-looking website called Online Shopping Tools, which apparently "Amazon Hates," even though "They Can't Stop You." Anyway, you ever heard of Natasha Owens? I had not, before I came across a "Sponsored Truth" from her account asking for fans to download her song "Trump Won" before it gets "removed." Considering her song only has about 61,000 streams on Spotify even with the Truth boost, I would assume streaming services aren't too concerned about its dangerous reach.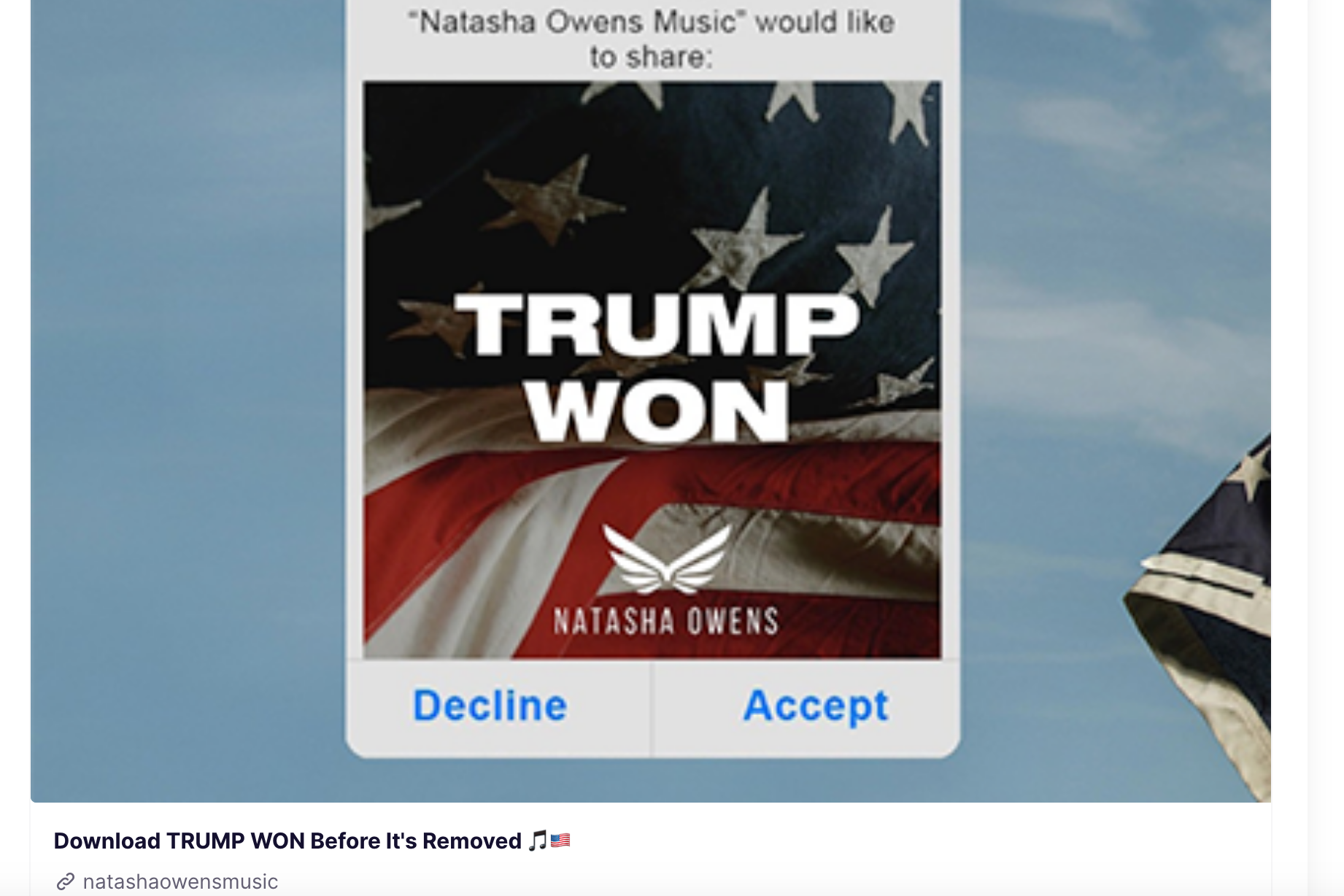 But seriously, this place has so many gold and silver ads. And also, quack heartburn medicine?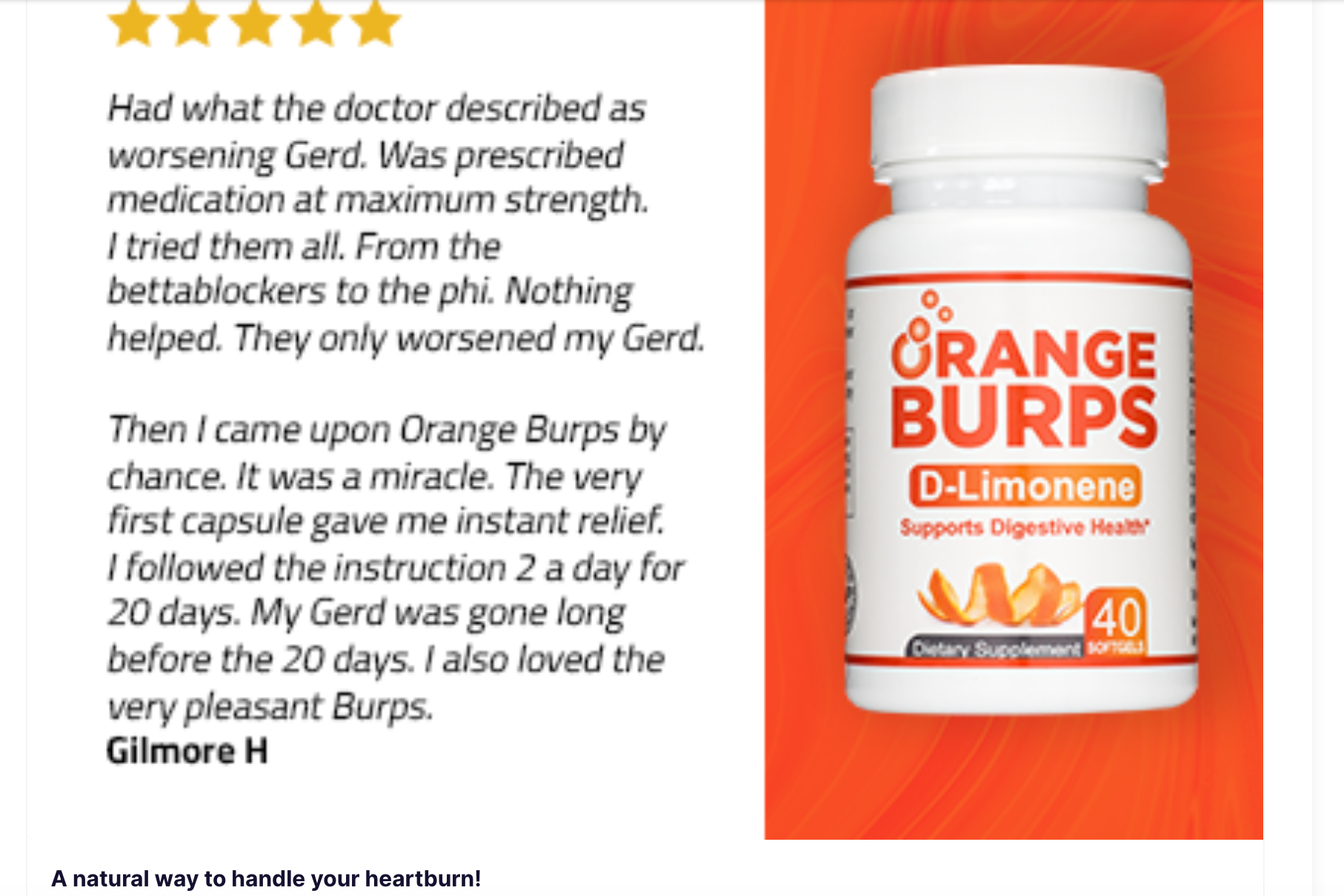 The Trumpiest of the Trumpy

The high-profile Truth Social users recommended to lay users when they join tend to fall into two categories: Trump inner-circle members and Trump allies. The former group consists of well-known Trump-era figures who've stayed close with the former president, such as Donald Trump Jr., Sebastian Gorka, Kash Patel, Rep. Marjorie Taylor Greene, and Kari Lake, among others. The latter casts a slightly wider net, encompassing those who may not personally hang out with Trump these days but nevertheless post nonstop on his behalf: Catturd, Tulsi Gabbard, Scott Adams, Dinesh D'Souza, and other far-right influencers. Trump allies can also include hyperpartisan media outlets whose anchors and general editorial acumen profess full fealty to Trumpism: One American News Network, Newsmax, DC Enquirer, and American Greatness. Oh yeah, Kanye "Ye" West is on there too, though he hasn't Truthed since Dec. 12, when he wrote that "White lives matter too" and offered to be Trump's 2024 running mate. In case you were wondering whether there are any avowed liberals on Truth Social, California Gov. Gavin Newsom has an account, though he posts infrequently.

Anyway … what should we call these diehards? Truthers? I don't know, man.
Podcasts and Videos!

There are few things Trump loves more than posting TV clips that center around him. It turns out the rest of Truth Social loves posting videos as well. Conspiracist podcasters like Steven Crowder and former Infowars editor Paul Joseph Watson post links to their segments all the time, which are usually hosted on either YouTube or Rumble. Rep. Matt Gaetz will never miss an opportunity to share his Fox News appearances. Jon Voight has taken his video monologues here. Even House Speaker Kevin McCarthy gives direct addresses to American voters through Rumble-recorded videos that he boosts through numerous Truths. As a bonus, there's also a "Veteran Owned & Operated" firepit dealer called MyFireside, whose account shares videos of the company's custom-made, MAGA-branded fireplaces in action, soundtracked by patriotic anthems like Lee Greenwood's "God Bless the U.S.A." Not your typical digital fireplace, it isn't, unless you're really into Ted Nugent.
… Historical Photos and Bible Quotes?

Remember how, on the early days of Twitter and Facebook, you'd see all sorts of random, one-trick accounts like "History in Pictures" and "I Fucking Love Science"? Well, if you missed those, the good news is you can find some of them right here on good ol' Truth Social. This Day in History continues to share unsourced, older photos of dubious origin. @Memes shares cute animal photos in between disses of Biden and the libs. Daily Bible Verses posts Bible verses every day, while also ReTruthing accounts that advertise Mike Huckabee's gold hustle. And with that, folks, we've come full circle.