Vivian Dye is a smart woman. And so it took less than six months of selling customized golf merchandise on Zazzle, the most prominent online marketplace with three Zs in its name, for her to figure out that she needed an "Elizabeth Taylor on the beach."
"I call it 'Elizabeth Taylor on the beach' because she used to attract men for a cousin of hers," said Dye, referring to a plotline from an old movie. Even if customers didn't fancy her Liz, a monogrammed golfball covered with rose-colored sparkles drew users to her store, where she offered them customized pickleball paddles, shower curtains, and other golf balls. So many golf balls. "I'm the golf ball queen," says Dye, who started selling on Zazzle in 2021, soon after retiring from her job in the mortgage industry.
Lots of Zazzle sellers have their own version of this strategy. Some involve glitter and slogans. Others involve font choice. Many of us primarily associate Zazzle with the holiday cards on our fridge. But over the past 17 years, the company has grown into a marketplace offering clothing, mugs, clocks disguised as bagels, and thousands of other customizable products. Zazzle is no Amazon, but last February Bloomberg reported that it was expected to soon go public at a valuation of $1 to $2 billion.
This is yet to happen. And some Zazzle sellers fear that the site's best days are now behind it due to a slowly advancing lawsuit, filed last summer, involving "Blooming Elegant," one of the most popular fonts on Zazzle. Nicky Laatz, who created the loopy, handwriting-style font, says that the company brazenly stole it from her, copying her typeface software onto its servers and making it available to millions of customers without a proper license. Therefore the company owes her a cut of millions in profits, her lawyers argue. Zazzle has pushed to dismiss the suit, arguing, in part, that she's misinterpreting copyright law. Meanwhile, the Liz Taylor of fonts is no longer available on Zazzle, and many sellers are conflicted about whether to be angry at Zazzle or Laatz. Look past the princessy curly-cues and there are some thorny lessons about who owns what on the internet.
Last summer, when Zazzle yanked Blooming Elegant from its font library without explanation, designers were so upset that they posted petitions and songs on the site's community board.
My Blooming lies over the ocean

My Blooming lies over the sea 

My Blooming lies over the ocean

Oh bring back my Blooming to me
Anyone can mock up a personalized T-shirt or card on Zazzle. But many customers turn, instead, to sellers like Dye who run Etsy-esque shops. It's an appealing side hustle, several sellers told me, because they don't have to manufacture or ship anything, or even be a professional designer. Rather, they simply mock something up using Zazzle's layout tools and set a price by selecting a royalty rate. (10 to 15 percent is standard.)
The disappearance of Blooming Elegant Regular, Blooming Elegant Sans, and Blooming Elegant Hand, three fonts intended to complement each other, was bound to hurt profits, designers lamented. Partly this was because automatic font substitutions destroyed layouts. But also because the trio supposedly boosted sales.
As to how this is possible, you have to understand a bit about swashes, the tails and other decorative elements extending from letters. For me, Blooming Elegant feels like the typeface equivalent of placing a rhinestone tiara on someone's head and sticking a floral porcelain teacup in their hand. In other words, it's not what I'd want on my business card or party invite. But within Zazzle's anti-minimalist wedding goods marketplace, there's a sense that the longer the swash, the fancier something is. And Blooming Elegant is the swash queen, offering dramatic tails of adjustable length from any word. Not only do these eye-catching extensions imbue an aura of formality, they solve layout problems when you have too much white space, explained Jessica Amber, a graphic designer in Australia.
"Adding swashes will fill the space without having to make the heading really big," she said.
All of this is connected to why soon after Zazzle began offering the Blooming Elegant trio in 2017, it took off. By the time the company yanked it last summer, it was the second most popular handwriting-style font on Zazzle. At least five of the 12 most popular business cards featured it, as did many popular wedding invitations.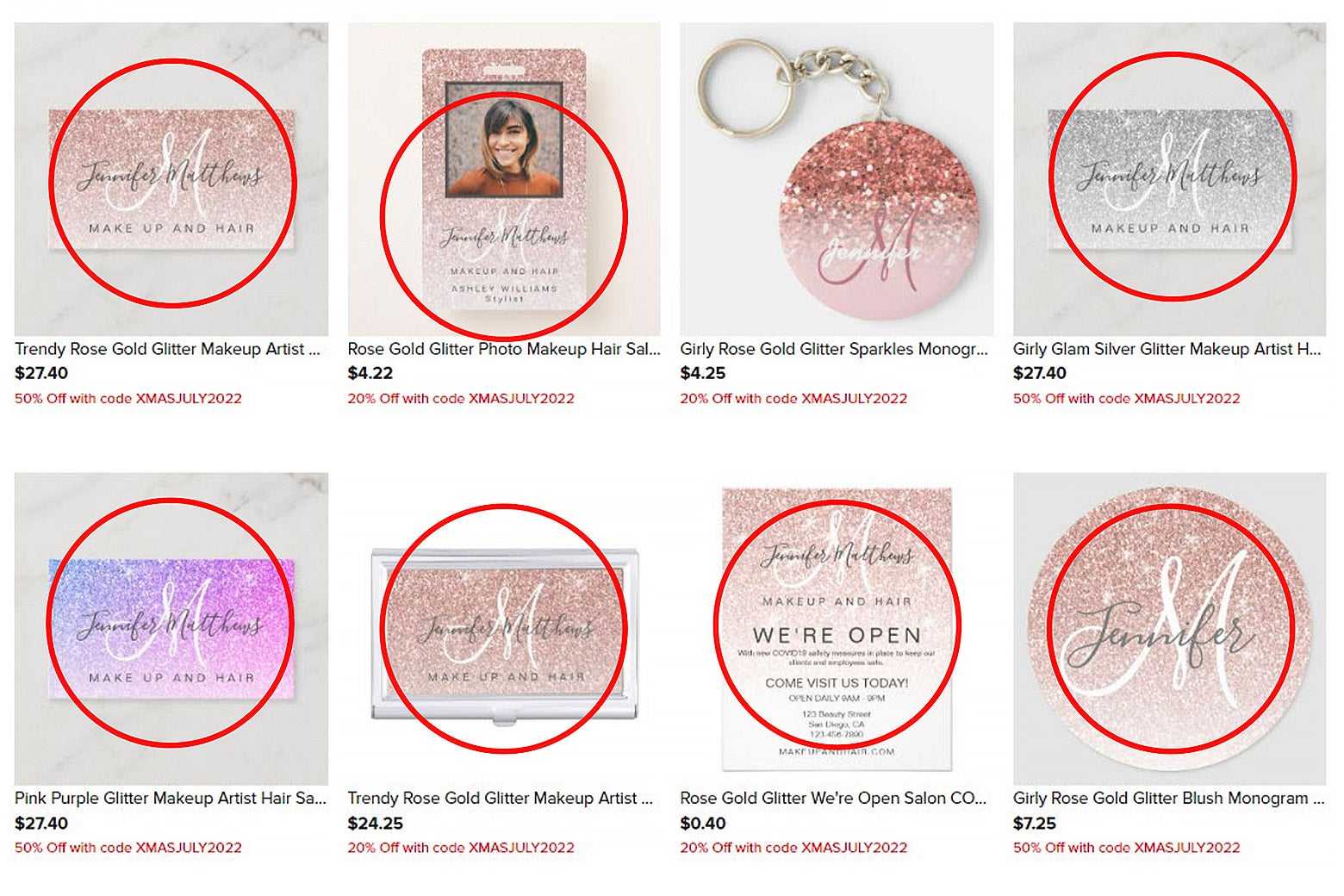 But the problem was that the Cornish countryside–based typographer who created Blooming Elegant trio didn't know that Zazzle offered it, according to the lawsuit Laatz filed in a district court in Silicon Valley last August. When she figured this out, the company pointed to a $20 single-user license that an engineer had purchased in 2017 under his own name. And so in August, Laatz sued for fraud and copyright infringement, among other claims. (Laatz and Zazzle declined to comment because of the lawsuit.) Zazzle, her lawyers argued, "unlawfully profited by allowing tens of millions of designers and customers to access and use Nicky Laatz's popular fonts without any compensation to her."
In filings pushing to dismiss the suit, Zazzle blasted back that a font cannot be protected by copyright in the United States. Multiple lawyers verified this. Indeed, from a copyright standpoint, it's irrelevant how beloved a font is, says Tyler Ochoa, a professor specializing in copyright law at Santa Clara University's School of Law. Zazzle's lawyers also noted that the company offered to buy a server-based license, but Laatz never responded. (Even if Laatz's lawyers prove that Zazzle breached its license agreement, it would likely only help her recoup money lost on a more expensive license, Ochoa said.)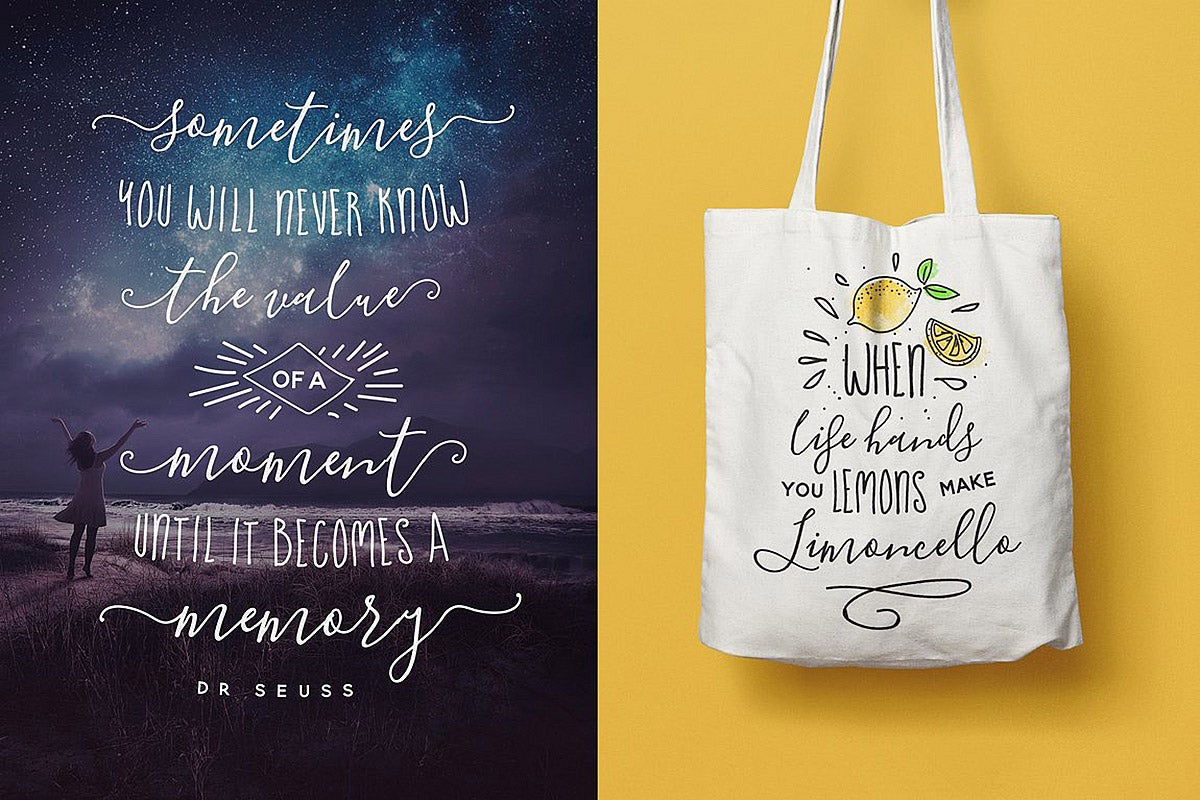 But here is where the case relates to the emerging debate around artificial intelligence. Laatz also argues that the company stole the Blooming Elegant Trio font software. Whenever we select a font, whether in Google Docs or Instagram stories, the application is relying on software to indicate not only what each letter looks like, but how those letters should relate to one another. Many designers draw each letter in a font-making tool and then allow that tool to generate the software for them, said Stacy Terry, a font designer in New Orleans. Still, as easy as that may sound, it took Terry six months of fine-tuning to create her first font.
"The output of an A.I. is not copyrightable," said Mr. Ochoa, unless human creativity is combined with AI. Similarly here, you can protect font software by copyright, he said, but only if more than a minimal amount of human creativity, such as coding, played a role in producing it. So how do you define human creativity?
The answer, in this case, highlights the stark difference between the way the law and fellow creatives dole out credit to the imagination. Proving that Laatz played a key role will likely come down to proving that she wrote code by hand, said Christopher Sprigman, a professor at NYU Law and author of the book The Knockoff Economy: How Imitation Sparks Innovation. He points to an exchange that Zazzle lawyers included between Laatz and the United States Copyright Office in their motion to dismiss the case. The examiner asked her to clarify whether the program was "hand-coded by a human author," because it could not be registered if it was generated by a font program. Laatz says she hand-coded the designs and instructions in the font data, but Zazzle's lawyer cast doubt on this.
The idea that unless you hand-write code, a company can get away with paying you $20 is absurd, said Amber, who published a blog post on how to get the most from Blooming Elegant. Creating that software requires creativity even if you rely on a font program, she said. "Zazzle is in the wrong and they should give her a royalty for every product that is making use of it," she said.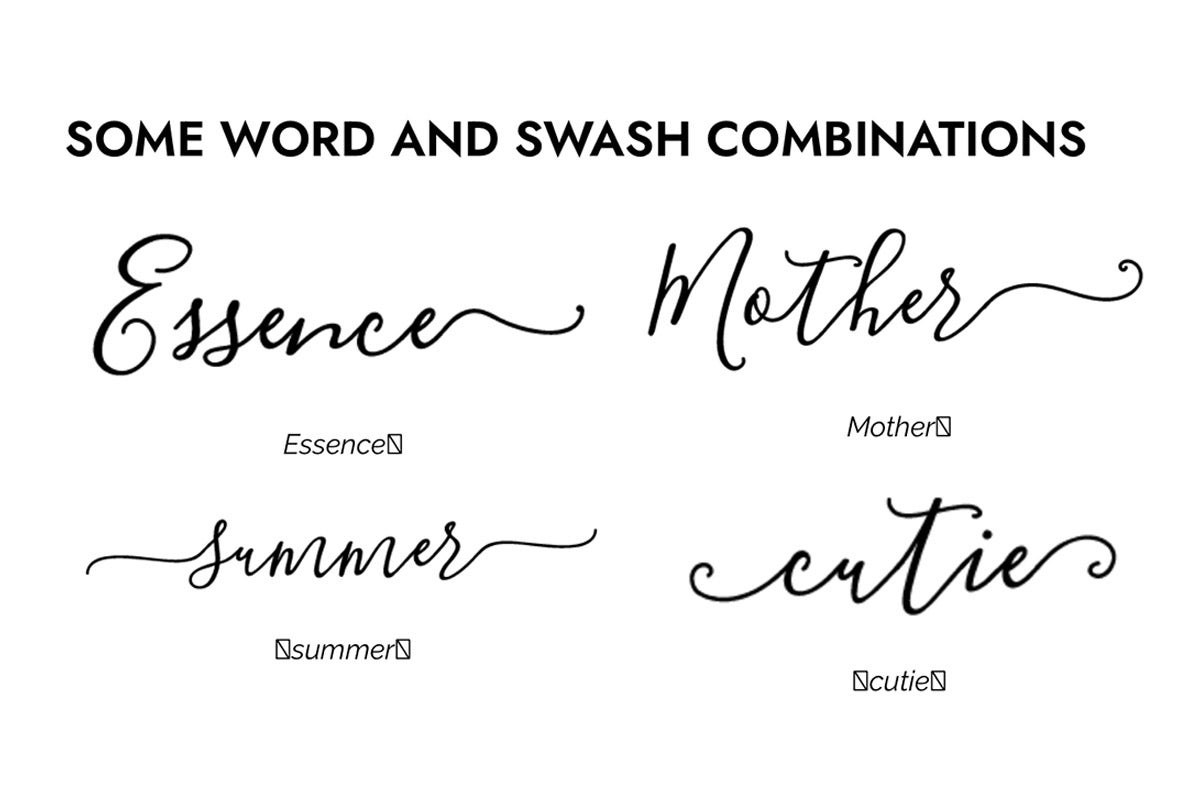 Other Zazzle sellers are less sympathetic.After reading the lawsuit, many came away with the sense that Laatz was trying to get their names from Zazzle in order to sue them as well. This did not help her make friends. "She's banking on the fact that she has more money than we'll ever see in our lives, and so she hopes we can't afford to fight it." wrote one seller in a Facebook group. (Court filings state Laatz has made more than $1 million in revenue from licensing fonts.) Others accused her of trying to get "easy money," misrepresenting how font designers are compensated—which is typically based on licenses, not a licensee's profits—and exaggerating the popularity of her fonts, which weren't actually that beautiful, they insisted.
The concrete consequences of this, for now, is that Zazzle designers have had to find a substitute for Blooming Elegant. Morgana is a common replacement. Many hate it. Dye thinks it's fine. "It does the same thing," she said.