Around 4 a.m. on Nov. 13, a masked man broke into a house about a mile from the University of Idaho campus and stabbed four students. Then he walked past a stunned, surviving roommate and left. By the time police arrived, Kaylee Goncalves and Madison Mogen, two 21-year-old best friends, and Ethan Chapin and Xana Kernodle, two 20-year-olds who were dating, were dead.
Early on in the investigation, the Moscow Police Department became interested in a white Hyundai Elantra that surveillance footage had captured near the house that morning. Police compiled lists of white Hyundai Elantras, spanning from 2011 to 2016, that were registered at local universities and instructed officers to search for still more. An affidavit released last week revealed that on Nov. 29—just two weeks after the crime—these techniques succeeded in identifying a 2015 Elantra registered to Bryan Kohberger, a 28-year-old criminology student at nearby Washington State University.
And yet it would be another month before police arrested Kohberger and charged him with the murders. All the while, investigators would keep pleading for more tips about Elantras. That's because it was not Kohberger's Elantra that had elevated him to a priority person of interest. Rather, according to a law enforcement source familiar with the investigation with whom I spoke, a key reason police focused on Kohberger as a likely suspect has to do with something that is never mentioned in the 18-page affidavit: forensic genealogy. It was only after investigators utilized a technique reliant on genealogy databases to determine who'd left DNA on a tan leather knife sheath that police requested a search warrant for Kohberger's phone records, according to this source. Up until that point, in late December, he hadn't stood out among all the other Elantra owners, the source said, something that is reinforced by a close, informed reading of the affidavit.
The precise way forensic genealogy helped investigators zero in on Kohberger hasn't been previously reported. This is one of the most high-profile cases in which this relatively new, ethically contentious method has been used so soon after a crime has been committed, and it will likely influence how law enforcement approaches it going forward. Though multiple news outlets, including CNN and ABC News, reported that forensic genealogy helped with the case, none has explained how it was used or why it did not appear in the affidavit.
That how and why matters. For one thing, it shows that a method known mostly for solving cold cases can apply to ones that are still hot. That may increase demand for an emerging field that was already experiencing a boom.
The use of forensic genealogy also underlines that the current storyline about how police identified their suspect, which some are suggesting is a model, is missing pivotal details. According to numerous genetic genealogists, the case embodies an emerging trend of leaving out any mention of forensic genealogy from court documents and press conferences. The Idaho affidavit's "thoughtful omission" of any reference to genealogy, as forensic DNA analyst Tiffany Roy put it, has reignited a heated debate among investigative genealogists, lawyers, detectives, and other forensic experts about the wisdom of this strategy.
The people involved in Kohberger's arrest won't be weighing in anytime soon. On Jan. 3, shortly after Moscow police announced the arrest, a judge in Idaho issued a gag order prohibiting anyone involved in the case from speaking about it, in order to encourage a fair trial. This order also applies to Kohberger's defense team, which did not respond to a request for comment. Kohberber is expected to appear in court again on Thursday.
Hyundai Elantras are among the best-selling compact cars in America. White is among the most common car colors. And so it is not surprising that, within 24 hours of requesting tips about white Hyundai Elantras on its Facebook page on Dec. 7, the Moscow Police Department had received so many that it had to devise a new system for accepting them. By Dec. 27, the agency had a list of 22,000 white Elantras.
One of the ways investigators whittled down the vehicles' owners was by looking for associated mobile phones that pinged cell towers near the crime scene around the time of the murder. Kohberger failed to stand out in that way, according to the affidavit.
"A query of the 8458 Phone in these returns did not show the 8458 Phone utilizing cellular tower resources in close proximity to the King Road Residence between 3:00 a.m. and 5:00 a.m.," Brett Payne, Moscow Police Department's lead investigator, wrote, referring to Kohberger's phone.
What this likely meant was that there was no immediate reason to prioritize Kohberger over other Elantra owners. On Dec. 23, three weeks after Kohberger's Elantra first made the list, Payne applied for a search warrant for records of Kohberger's phone activity between Nov. 12 and 14. The results helped convince Payne that Kohberger was the Elantra owner he was looking for after all.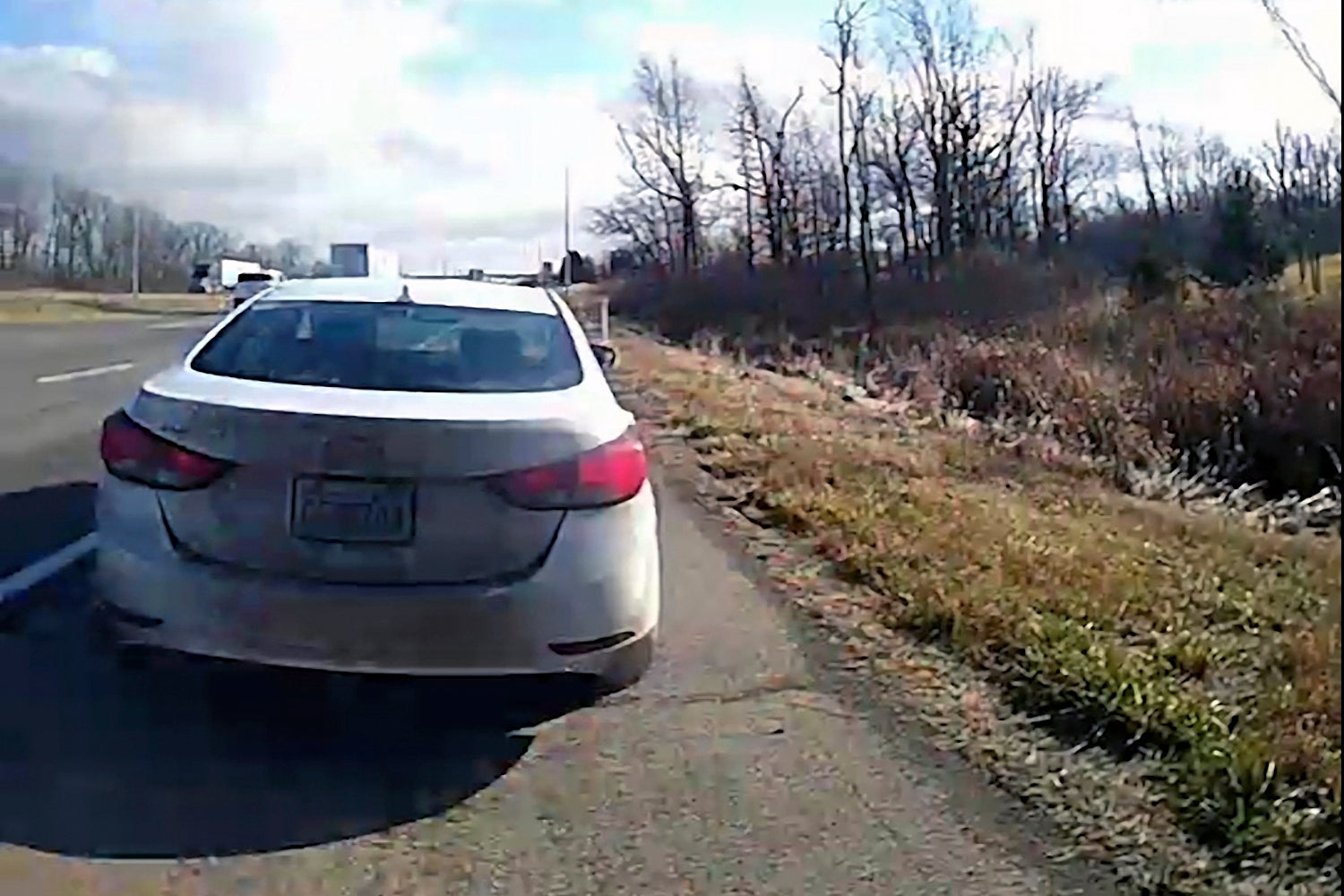 "The route of travel of the 8458 Phone during the early morning hours of November 13, 2022 and the lack of the 8458 Phone reporting to AT&T between 2:47 a.m. and 4:48 a.m. is consistent with Kohberger attempting to conceal his location during the quadruple homicide that occurred at the King Road Residence," he wrote.
So the question is what happened shortly before Christmas that refocused Payne's attention on this particular Elantra owner. The answer, according to the source familiar with the investigation, is partly that the officer got back the results from a forensic genealogy team.
As court documents state, during his exploration of the house, Payne found a leather knife sheath stamped with a Marine Corps eagle containing a "single source of male DNA" on its button snap. Had their suspect been arrested for or convicted of a felony in one of the states that are aggressive about collecting DNA, officials might have found him by searching a criminal database. But Kohberger's most notable previous interaction with police occurred this past fall, when he applied for an internship to work for the Pullman Police Department.
And so, in the end, investigators would turn to an alternative way of identifying DNA, which rose to prominence following the 2018 arrest of Joseph James DeAngelo, a former police officer, in what's widely referred to as the Golden State Killer case. After decades of dead ends, investigators helped triangulate the identity of the mystery man who'd terrorized California in the '70s and '80s, committing at least 13 murders and many more rapes, by using partial genetic matches to relatives in genealogy databases and the building of an enormous family tree.
Since then, law enforcement agencies across the country have used the technique to identify suspects and victims in hundreds of cases. Most of these cases went cold decades ago. But regardless of how long a lab has been storing the DNA, a first step involves processing the DNA in a way that enables an upload to a genealogy database. This is not something police labs can do, because genealogists rely on a different, essentially far more informative type of DNA analysis, said Samantha Blatt, a biological anthropologist at Idaho State University who has worked on forensic genealogy cases in Idaho.
Idaho State Police has a contract with Othram, a forensic genealogy company, to conduct genealogy testing, according to a July 2021 memo. (Othram and Idaho State Police Forensic Services declined to comment.)
Once the DNA profile is ready, it gets uploaded to GEDmatch or FamilyTreeDNA, if not both; these are two primary genealogy sites that permit some types of law enforcement searches. The FBI played a role in the forensic genealogy work in the Idaho case, according to the source familiar with the investigation, something several genealogists confirmed would be likely to happen in such a high-profile investigation. (The FBI declined to comment, and Anthony Dahlinger, spokesperson for the Moscow Police Department, wrote, "Due to the gag order issued by our Judge I am not allowed to discuss the case in any form.")
Regardless of who is conducting the investigation, genealogists look for partial matches, hoping to find relatives within the third-cousin range. They then began the process of building an enormous family tree, using a vast array of public records and more-traditional detective work to create a short list of people within that tree who could plausibly be the suspect. The fact that Kohberger lived 10 miles from the crime scene would have helped him stand out. So too would the fact that he owned a white Elantra.
Still, even after pulling the phone records, the team had no way to be certain Kohberger's DNA would match the knife-sheath DNA. A genetic genealogy lead is just a hypothesis, after all. A final step typically involves conducting surveillance on the suspect and then collecting something they've discarded—such as a cigarette butt or soda can—extracting DNA from it and comparing it with the crime scene DNA. On Dec. 27, agents collected trash from outside the Pennsylvania home where Kohberger was visiting his parents, according to the affidavit. The Idaho State Lab reported that there was an extremely high probability it contained DNA belonging to the suspect's father. On Dec. 30, agents arrested Kohberger.
Soon after Kohberger appeared in front of a judge in Idaho, the court released the affidavit. Some suggested that the absence of any reference to forensic genealogy meant that it had not been utilized after all. But there is another explanation: Forensic genealogy leaders at the FBI and beyond have directed police departments to omit all references to the technique, numerous people involved in these investigations told me. The only reason it would show up in a probable-cause document or search warrant these days is if a police department rejected their guidance. As to whether keeping it out of court documents is a problem, two primary camps have emerged over the past few days.
The first camp says leaving it out is offensive. The technique relies on members of the public who've chosen to opt in to genealogy databases to allow law enforcement to use their DNA profiles to help identify their relatives. Therefore, the public deserves to know when it is used. (Contrary to what many people think, Ancestry and 23andMe don't easily enable law enforcement searches, so GEDmatch and FamilyTreeDNA are what we're talking about here. With FamilyTreeDNA, you're opted in by default. With GEDmatch, users have to click a box.) Because it's not in these court documents, it's difficult to know how many times it's been used or the kinds of cases in which law enforcement applies it.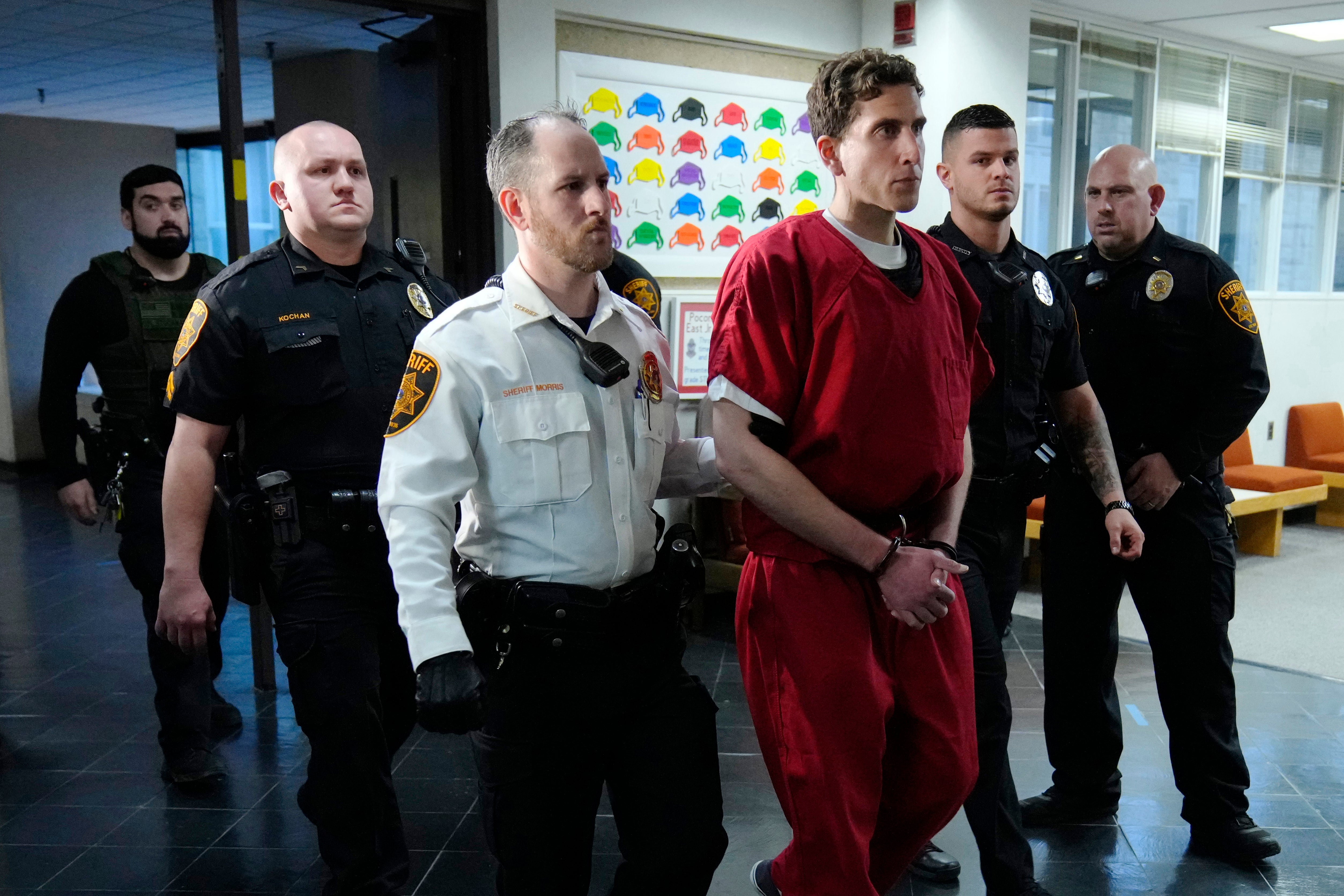 "Why hide it?" asked Greg Hampikian, a biology professor at Boise State University who is also the director of the Idaho Innocence Project. Having worked on two cases in Idaho in which forensic genealogy helped clear two people who were wrongfully convicted of murder, he knows firsthand that the foundational science is solid and the technique is valuable. But he's observed that the longer a novel forensic method stays hidden, the more room there is for errors in its application. "Let's go get it tested in court and let's tell the public about it," he said.
Roy, the forensic DNA analyst, made similar points in a LinkedIn post that sparked a fiery debate over the weekend. In a follow-up interview, Roy noted that when investigators get a DNA hit in CODIS, the FBI's criminal database, they typically mention it in an affidavit. Getting a partial match in a genealogy database should be similarly included, she said. Early on, prominent forensic genealogists and database managers allowed genetic profiles to be searched in ways that violated customer service agreements. Investigators also lied to relatives of people they found through these databases. She believes that more scrutiny is needed to ensure police don't abuse their power, and she dismisses the argument that keeping the technique out of affidavits protects the privacy of the suspect's family members, because police have already used this information.
"They are using privacy as a shield and a sword at the same time," she said.
The second camp says that these people need to chill out, because an affidavit of probable cause is supposed to explain why police believe someone is their suspect, not how they arrived at that conclusion. You don't typically include anonymous tips or internet searches in the document. This isn't that different, they insist, given that you would never use a genetic genealogy lead to arrest someone, only to take the next step and collect DNA from them to compare with the crime-scene sample.
And since an investigative genetic genealogy (or IGG) lead is not direct evidence, "there is no reason for the jury to hear about the lead generated by IGG" either, said David Gurney, the director of the Investigative Genetic Genealogy Center at Ramapo College, who is also part of a group that is developing standards for investigative genetic genealogists. Several prominent genealogists told me they agreed with him.
Some within this second camp agree with the first camp that transparency is important. But affidavits are not the place for it, they say.
One strange consequence of the current policy is that even Kohberger's relatives may never know that their DNA profiles contributed to his arrest. That's because most genealogists' approach is to not tell them. And if they are distant cousins, they might not recognize his name. Several genealogists I talked to made the case that people would rather not know they are related to suspected killers and rapists.
John Hogan, a death investigator and business owner in Lowndes County, Georgia, disagrees. Hogan learned that his DNA profile helped arrest a second cousin for murder in 2019 only after a reporter told him. "If they took the time to use something that is a part of me, I need to know that something that is part of me is used," he said in a phone interview.
All of these are the sorts of issues Kohberger had planned to spend the next few years studying. Washington State University even offers a course examining the implications of forensic genealogy. It's worth remembering that a jury could find Kohberger to be innocent. Regardless, it's unlikely he'll enter a classroom soon.