Authorities arrested a 56-year-old man named Cesar Sayoc on Friday in connection with a series of explosive devices that were sent to influential Democratic figures over the past week.
Police apprehended Sayoc in Aventura, Florida, where they also took custody of a white van that apparently belongs to the suspect. The side and back windows of the van are covered in disturbing collages of nationalistic and conservative iconography.
Images of Donald Trump and the American flag are the most prominent visual motifs. There are also half a dozen red targets superimposed over progressive figures like Hillary Clinton, Michael Moore, Barack Obama, and Jill Stein.
Several of the images on the van also appeared on Sayoc's Twitter feed, which has been taken down.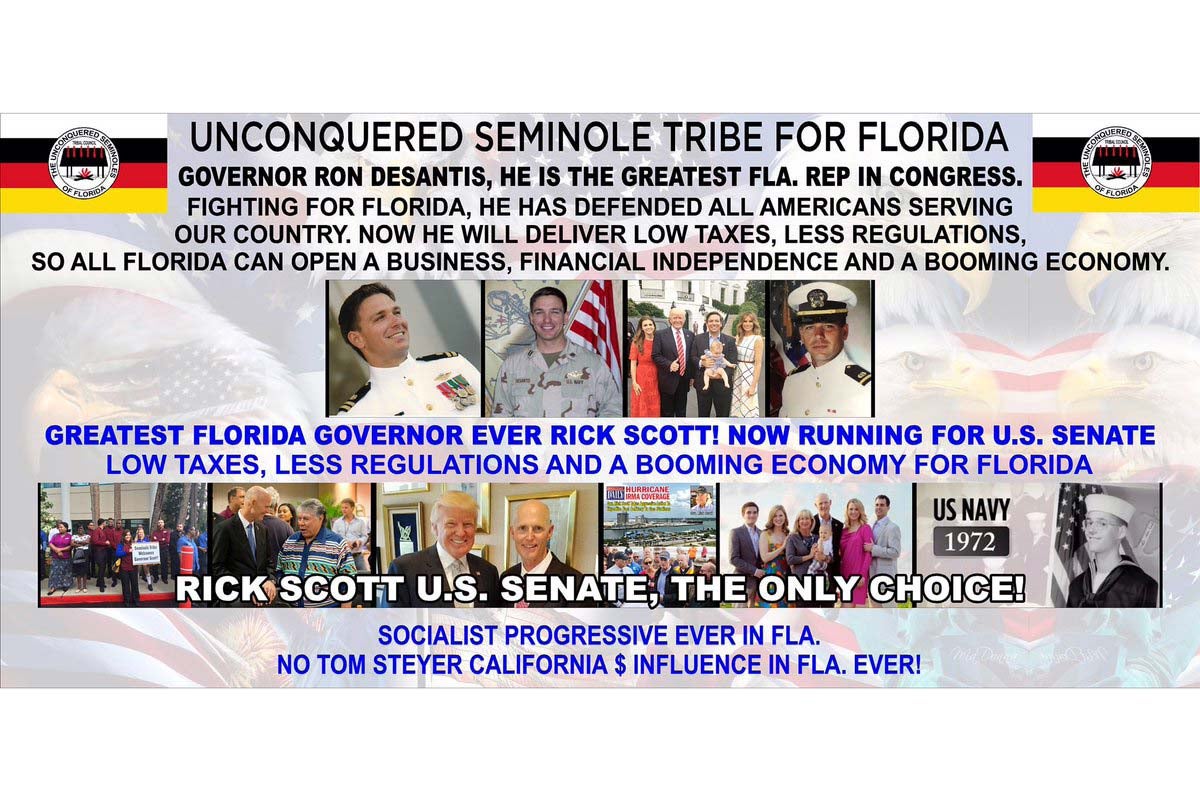 There are other logos and pictures on the van that seem to be related to Sayoc's hobbies and non-political interests. The bio for the Twitter account read, "Former Professional Soccer Player, Wrestler, Cage Fighter." It appears that he placed the logo for American Top Team, a prestigious mixed martial arts team based in Florida, in several locations on the van. Sayoc, on his Twitter account and through the images on his van, also seems to constantly highlight an affiliation with the Seminole Native American tribe of Florida. The flag for the tribe appears on a couple of the van's back windows. The tribe, however, has denied that Sayoc was ever a member.
Many of the images look to be memes lifted straight from the web after appearing on sites like 4Chan, Pinterest, and Twitter. The political memes largely champion President Trump and denigrate liberals and the media.
Here's a brief look at some of the memes and images that appear on Sayoc's van.
___________________________________________________________________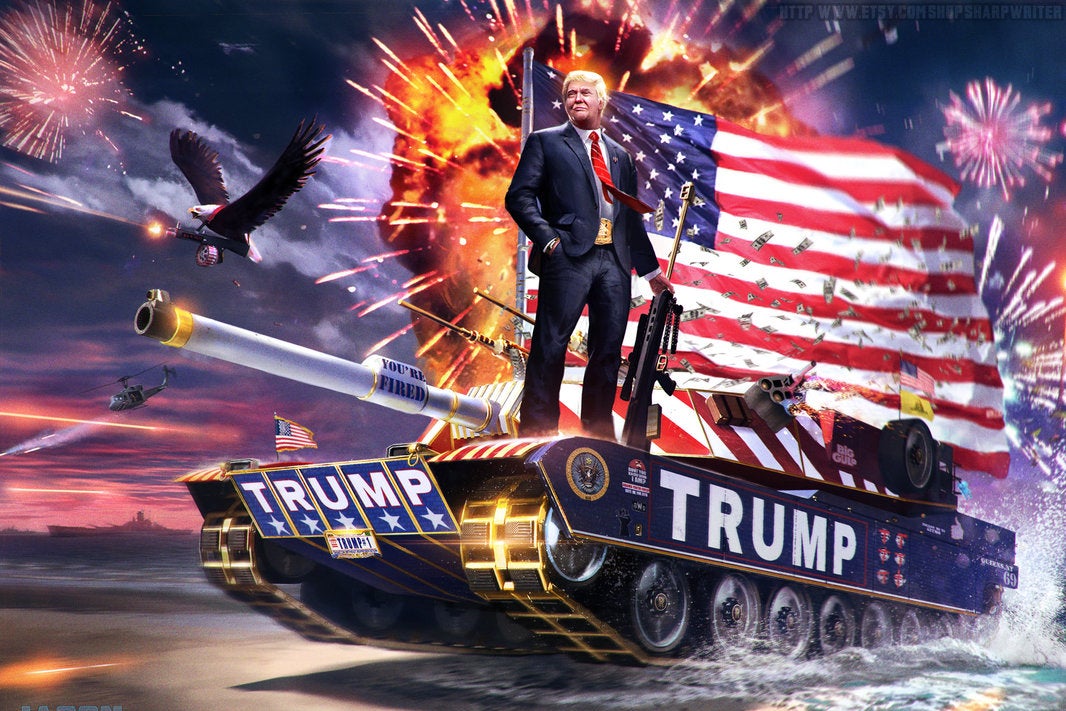 This hagiographic portrait of Trump riding a tank amid a firework display was created by an artist in California named Jason Heuser, who has produced similarly absurd and flattering artwork depicting George Washington, Abraham Lincoln, and Bernie Sanders.
Multiple right-wing clothing websites and Etsy accounts have taken to printing the image on tank-tops and posters.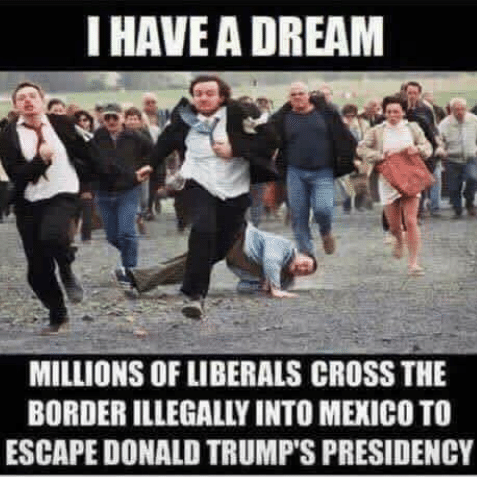 Versions of this "I Have A Dream" meme, which appears on the back left window of the van, have been featured on Breitbart and in multiple threads on the notorious "Politically Incorrect" board on 4chan.
The image has been used in a variety of memes depicting liberals fleeing from Trump.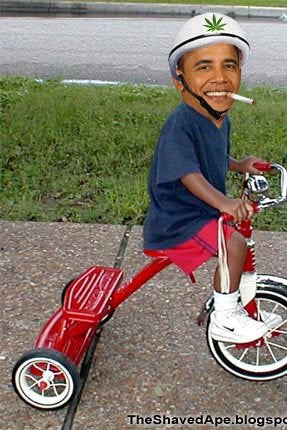 This Photoshop-ed image of Barack Obama smoking weed while riding a tricycle appeared in a post in 2009 on a blog called "The Shaved Ape."
The meme has since then made its way to Pinterest, Quora, Twitter, and a number of small-time blogs.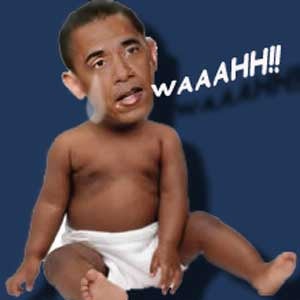 And another Obama meme, this one portraying the president as a crying infant. It was on the internet as early as 2009, and it has been featured on a number of conservative blogs.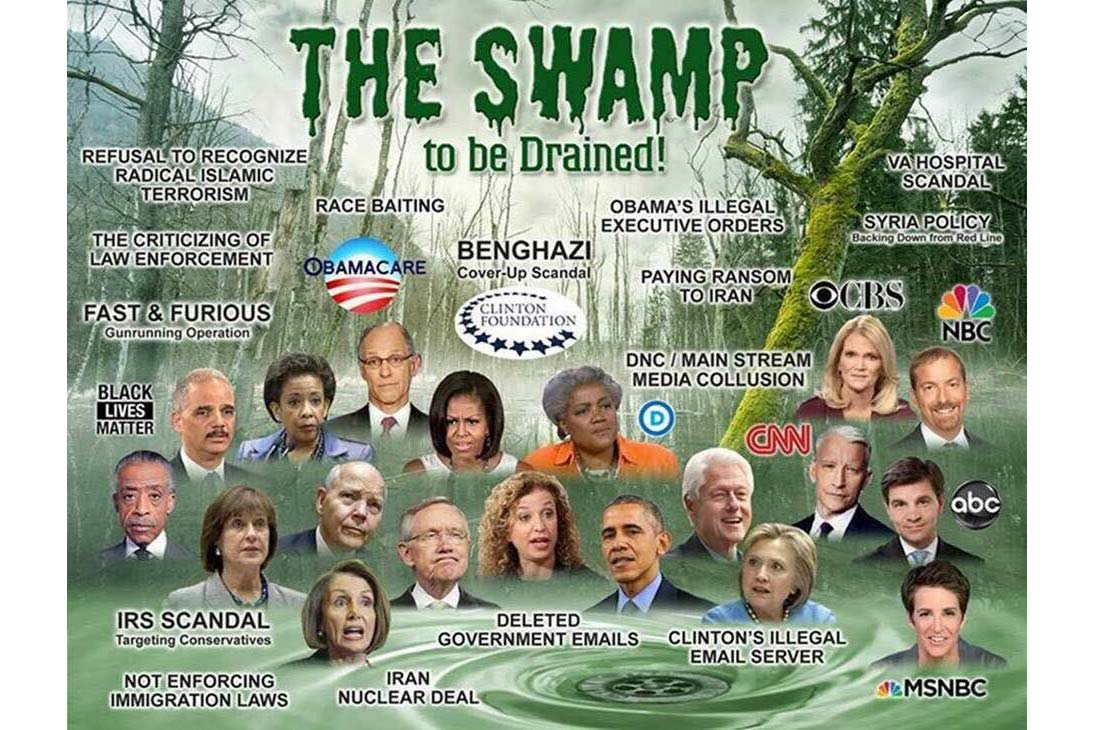 This meme entitled "The Swamp to be Drained," a reference to one of Trump's promises in the 2016 election to rid politics of Washington insiders, features images of prominent Democratic and media figures from the past decade.
The meme also lists conspiracy theories and scandals from the Obama administration, such as the Fast and Furious investigation by the Department of Justice that went awry in 2010.
Barack Obama, Hillary Clinton, and Eric Holder—whose headshots are featured in the meme—were among those targeted by the mail bomb plot.