When Instagram started, it was all about squares, those equilateral expressions of aesthetic discipline and perfection. The app shed its requirement that posts be square in 2015 to welcome all photo crops, but especially the long ones, the kind that pretty much all smartphones default to nowadays. In 2016 came Stories, ephemeral videos that further privileged an elongated aspect ratio. With the launch of IGTV, an all-vertical video spinoff that will live inside Instagram and as a standalone app, the social network is moving another step away from its square roots. The future, for Instagram, is rectangular.
Instagram, which is owned by Facebook, announced IGTV on Wednesday afternoon, describing it as an improvement on the current ways of accessing video online without ever uttering the name of the space's leader, YouTube. Before now, Instagram users could post videos as long as they were under a minute, but IGTV will allow videos up to 10 minutes long to start, paving the way for new forms of content and explicitly catering to "creators" with existing large social media and YouTube followings like Lele Pons, who teased an upcoming IGTV cooking show at Wednesday's announcement event. Instagram CEO Kevin Systrom said that most apps make searching for video difficult and clunky, and promised in IGTV an app that is simple, mobile-first, and full of high-quality, easily discoverable stuff to watch—in other words, as a potential replacement for YouTube, which was until now without any close competitors (except perhaps in the video-game-streaming space, where Twitch dominates). IGTV will also be entirely vertical.
With the rise of Snapchat and Instagram Stories, vertical videos have become increasingly mainstream format for phone-based video viewing. In launching IGTV, Instagram is betting that we've seen only the beginning of vertical's potential. In New York City, the company underscored this point by playing Systrom's announcement from San Francisco for journalists on a large—you guessed it—vertical screen.*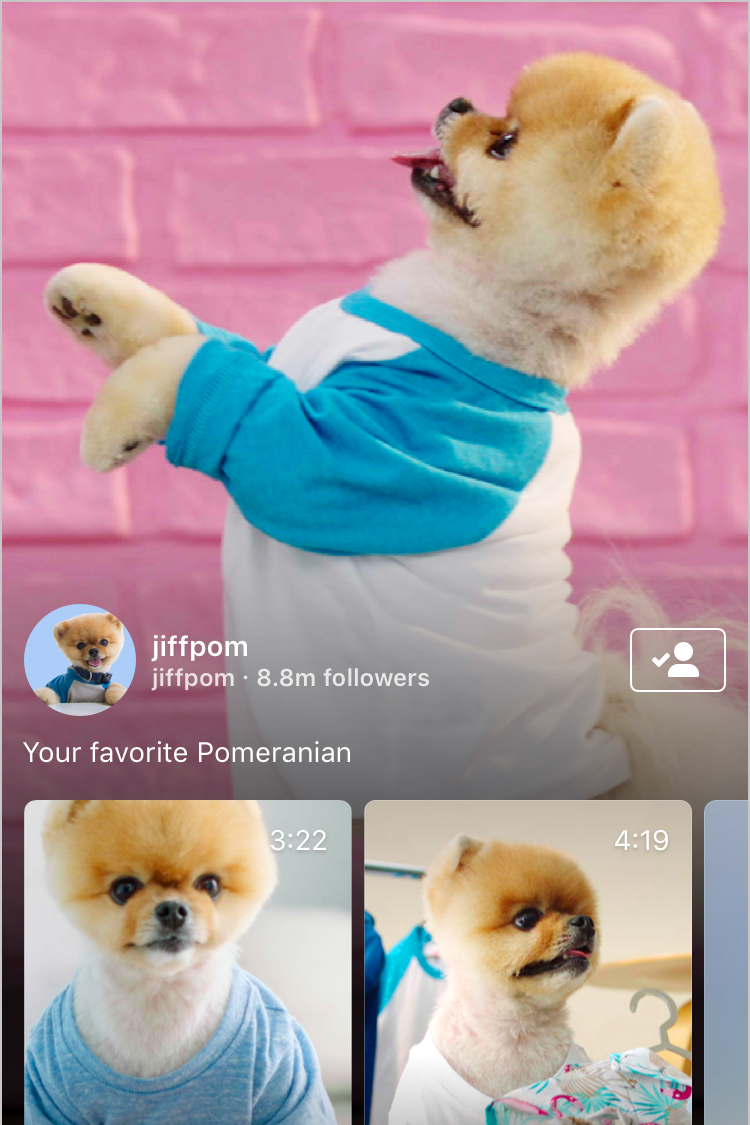 In his remarks, Systrom referred to the credo "Do one thing and do it well" as a kind of in-house motto for the company, but this move is notably a departure from the "one thing" that has previously defined Instagram: sharing pictures. The arrival of Stories was the first event to deviate from Instagram's original mission—and according to some critics, Stories have fundamentally changed how users interact with and feel about Instagram for the worse. It's likely that IGTV will bring more changes to the Instagram community—which now encompasses 1 billion users, the company also announced Wednesday.
Though the West Coast event hosted creators like Pons and others who plan to create videos for IGTV in a "rave" atmosphere, at a simultaneous New York City launch event, singer Alessia Cara, in full '90s streetwear garb, performed two songs, backed by what she called a "mini band"—a full stage's worth of musicians would perhaps have been too horizontal to be on theme. Executives invited attendees to "create content" elsewhere throughout the office, in a room full of a balloons and moody lighting and another room stocked with slime to play with and lipstick to cut up. I still have the lipstick underneath my fingernails to show for it.
IGTV will be available on iOS and Android as a stand-alone app in the coming days and sooner than that within the updated Instagram app.
Correction, June 20, 2018: This post originally misstated that the West Coast component of the event took place in Menlo Park, California. It took place in San Francisco.