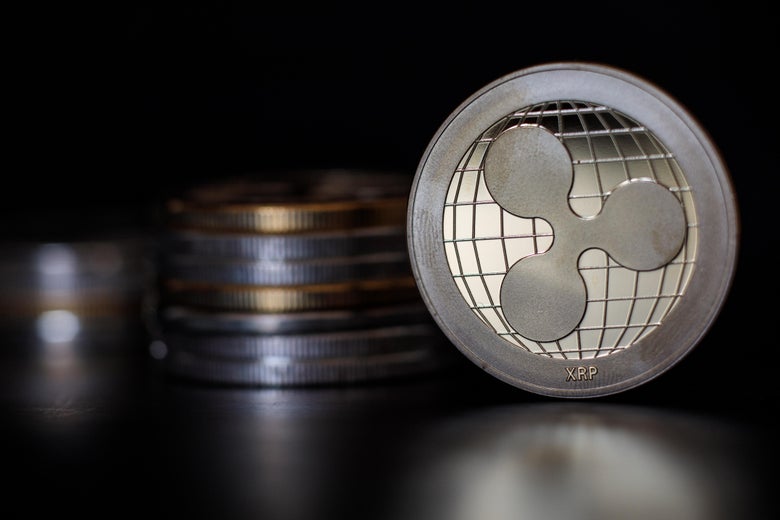 The online news network Cheddar reported on Friday that, according to anonymous sources, Facebook is considering creating its own cryptocurrency. "They are very serious about it," one person reportedly told Cheddar.
It follows a shakeup to Facebook's management team earlier this week that raised questions about the company's ambitions in the area. Recode reported on Tuesday that David Marcus, the Facebook executive formerly in charge of Messenger, was switching roles to lead a team of fewer than a dozen people to explore blockchain, which is the decentralized ledger technology that underlies bitcoin. Blockchain has many potential applications beyond cryptocurrency, such as encrypted data storage and identification systems. Yet, as Recode points out, Marcus is on the board of Coinbase, a major digital currency exchange.
"Like many other companies Facebook is exploring ways to leverage the power of blockchain technology," Facebook told Slate in a statement Friday. "This new small team will be exploring many different applications. We don't have anything further to share."
Cheddar's sources claim that Facebook's research on blockchain will take years before it produces anything. Marcus's comments to CNBC in February also seem to indicate that cryptocurrency won't come to Facebook for a while, if ever: "Payment using crypto right now is just very expensive, super slow, so the various communities running the different blockchains and the different assets need to fix all the issues, and then when we get there someday, maybe we'll do something."
Another social media giant, Telegram, recently attempted to launch its own cryptocurrency. It raised $1.7 billion in presales, but then cancelled its ICO last week, likely due to increasing regulatory pressure from the Securities and Exchange Commission and the Commodity Futures Trading Commission.
---