On Monday, stock photo agency Getty Images uploaded multiple pictures of Facebook CEO Mark Zuckerberg walking through the halls of Capitol Hill to meet with several members of Congress. Zuckerberg is town for his highly anticipated public testimony before the Senate on Tuesday and the House on Wednesday in the aftermath of the Cambridge Analytica scandal (among other topics of congressional interest.)
The photos are just the type of serious, besuited images of the CEO that publishers like Slate want to run with their stories. In their captions, the woman next to Zuckerberg is incorrectly identified as his wife, Priscilla Chan.
Here are the photos, with their original captions.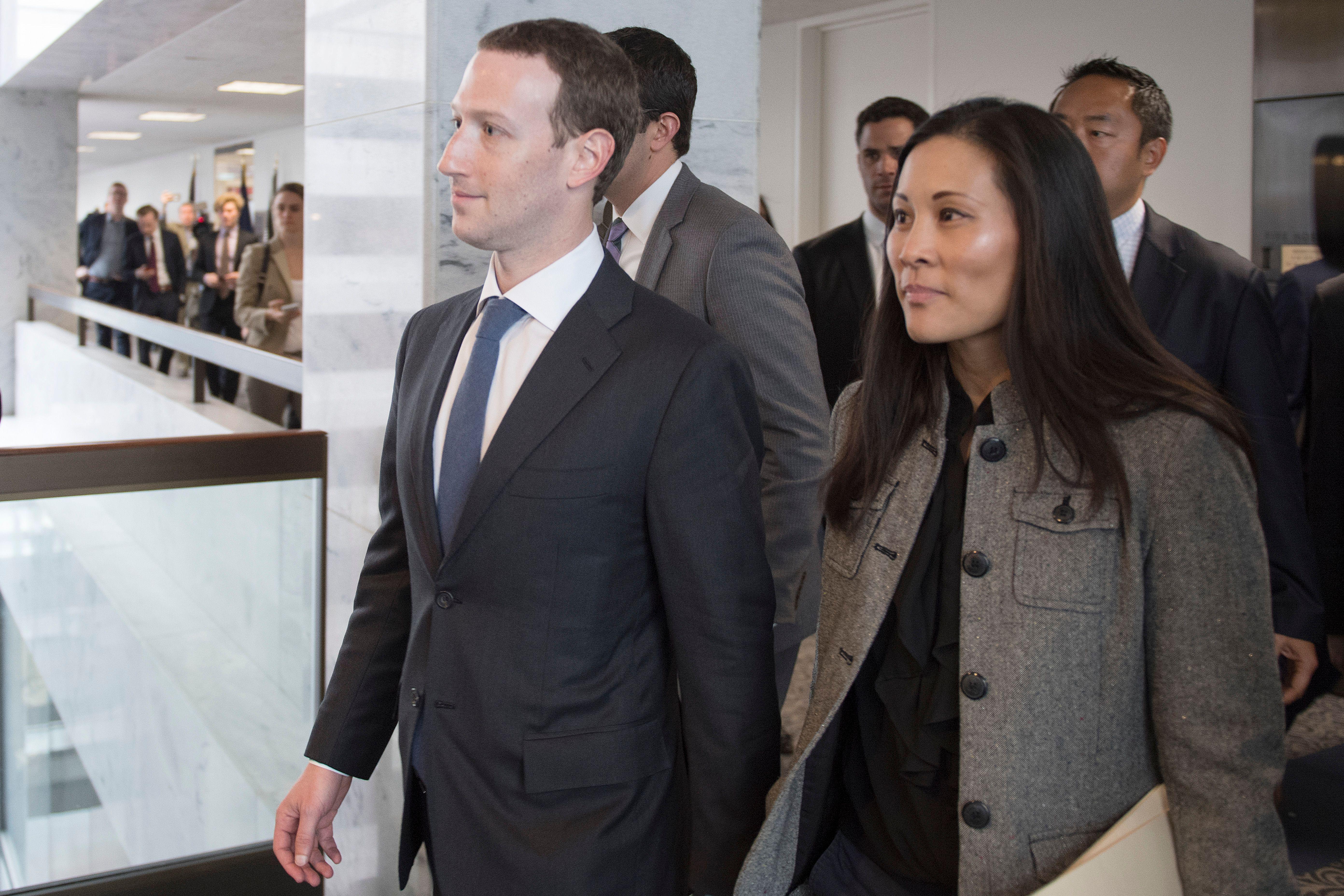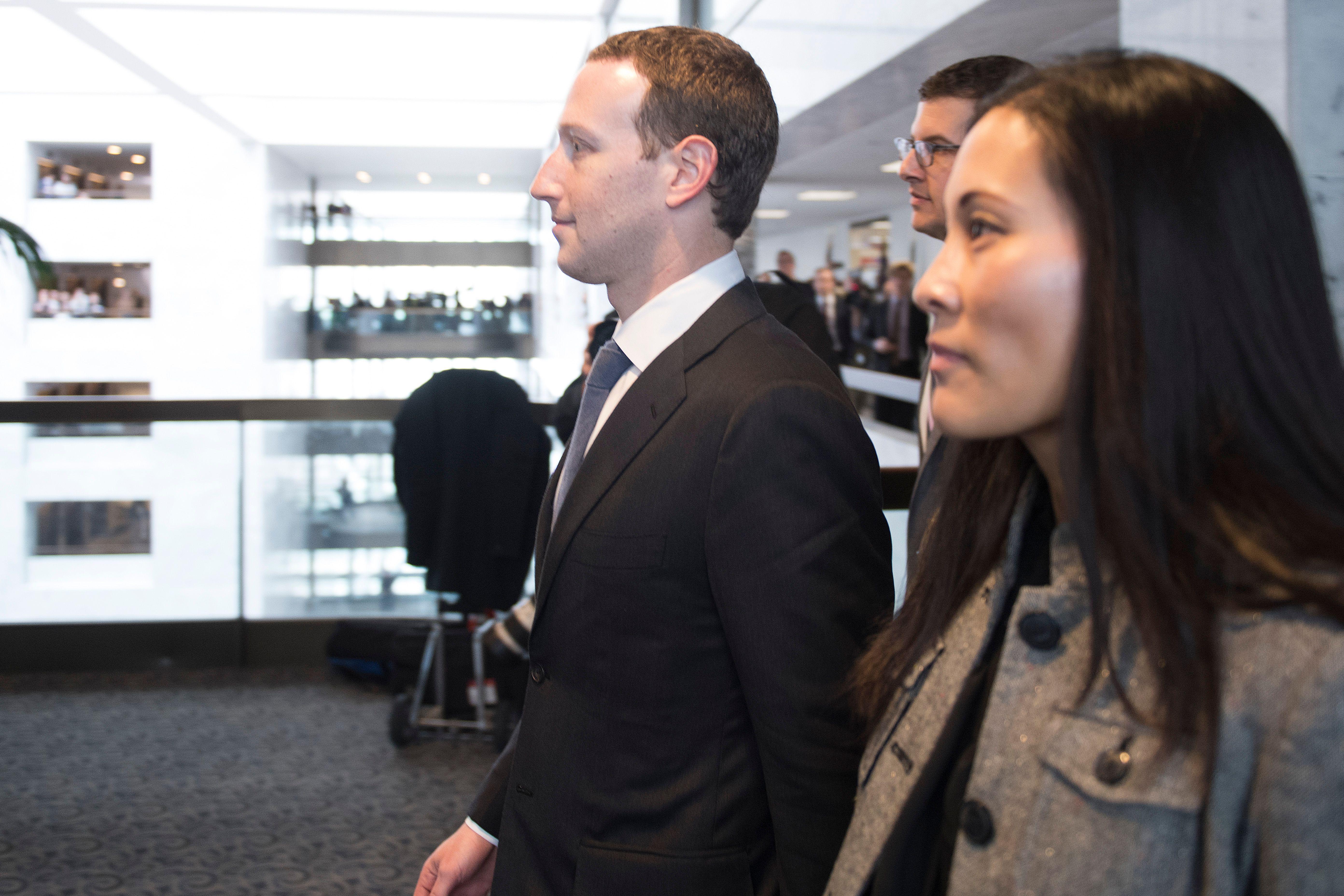 As Recode notes, the woman pictured is actually Andrea Besmehn, Zuckerberg's executive assistant at Facebook. The picture with the unedited caption has already shown up on news articles for Yahoo and the AFP. (It looks like an AFP photographer took the photos, and they were then licensed to Getty.)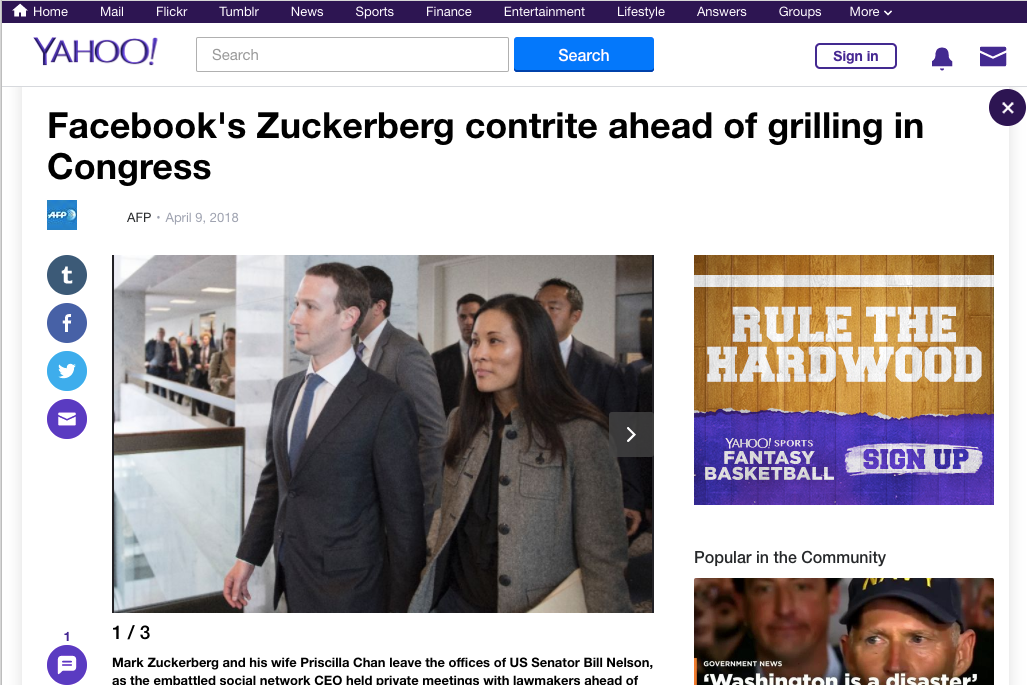 This appears to have been an honest mistake. However, it is important to set the record straight. This probably won't be the last time the two are photographed together this week, and it's the type of mistake that shouldn't keep happening.
Just last month, Getty mixed up two people of color in its photos of the red carpet at the Oscars: Olympic skater Mirai Nagasu and "Last Jedi" actress Kelly Marie Tran.