Last month, as his White House struggled to respond to the school shooting in Parkland, Florida, President Trump surprised his fellow Republicans when he said he would consider banning bump stocks, attachments that can be added to semi-automatic rifles to make them fire faster. While the shooter at Marjory Stoneman Douglas High School didn't use a bump stock, the shooter who killed 58 people in Las Vegas in November did, which is why the Department of Justice has been looking into reinterpreting the legality of the device since late last year. Now the Senate is considering a bipartisan bill to ban bump stocks, suggesting there's a real chance they could soon be illegal to sell—the first, and perhaps not the last, deadly instrument that America will decide it doesn't need following the Parkland shooting.
But just because something becomes illegal to sell doesn't mean it will be illegal to make. After Trump said last Wednesday that he would ban bump stocks by executive order, some gun enthusiasts turned to YouTube to learn how they might 3-D print a bump stock of their own. "What kind of glue did you use to stick it all together?" asked one YouTube commenter on Thursday under a video showing off a 3-D-printed bump stock in action. "Also can you explain what you did to your stock release for how to make it work? I have all the parts done and ready but need some help."
It's not unusual for gun sales to increase after a mass shooting, likely because consumers worry they may not be able to buy certain firearms in the future. We're now in another such moment, but the options for growing your arsenal aren't limited to weapons you can buy from a brick-and-mortar store. Right now, the market for building unmarked and unserialized do-it-yourself weapons—assembled either from components you buy or ones you 3-D print—is booming.
"We doubled our expected sales for the month just in the back half of February," said Cody Wilson, the owner of GhostGunner.net, a website that sells gun components as well as a milling machine for at-home gunsmithing. "Last Friday [Feb. 23] was the best Friday we've had at any year in this point in the year." Ghost Gunner is the name of a milling machine designed to build gun receivers, the part of the gun that's regulated and carries a serial number when bought from a licensed gun seller.
"Legally manufacture unserialized rifles and pistols in the comfort and privacy of home," reads Wilson's website, where gun-makers can purchase the Ghost Gunner for $1,675, as well as kits of unfinished receivers and parts to build a working AR-15 assault rifle and handguns. Wilson first released the Ghost Gunner in 2014 with the organization he founded, Defense Distributed, which gained notoriety after Wilson released the plans for a 3-D printed handgun in 2013 called "the Liberator." The plans were reportedly downloaded more than 100,000 times in just two days, right before the U.S. State Department demanded their takedown due to a potential violation of arms-export laws. But not long after Wilson complied, the plans popped up elsewhere online. He's now part of a thriving cottage industry of unfinished gun and gun-component sellers who also say they've experienced a boost in sales since the shooting in Parkland, Florida.
Unlike with finished firearms, licensed sellers aren't required to keep sales records of unfinished gun kits and components, and none of the people in the DIY gun industry I spoke to provided exact sales figures. "We've seen a 60–80 percent increase of sales week on week since the tragedy in Parkland," said David M. Famiglietti, the president of New Frontier Armory, a company that sells firearms and unfinished gun-making kits and supplies in Las Vegas. "It's taken a much sharper uptick over the last few days with the talk of a possible assault-weapon ban, as well individual states trying to pass more restrictive laws."
Famiglietti sells unfinished firearms, a market typically referred to as "80 percent lowers" in reference to the fact that these kits include guns that are about 80 percent complete but don't constitute a full firearm and therefore don't require a serial number or background check to be sold. While Famiglietti says sales have exceeded expectations following the Parkland shooting, "we honestly don't like these types of artificial increases," explaining that the rush has strained his supply chain, which "takes a great amount of time to correct itself when the 'panic buying' stops."
The 80 percent and do-it-yourself gun market has thrived within a small loophole of the Gun Control Act of 1968, which made it illegal to make a firearm and sell it without a license, but if you make the firearm and keep it—that's legal, no background check, serial number, or seller's license needed.
Regulating unserialized guns and gun parts has proven difficult for lawmakers largely due to the political resistance from the gun community, but also simply because "components are very difficult to regulate" in general, says Mark Tallman, an adjunct professor at the Center for the Study of Homeland Security at Colorado State University, Pueblo, who is currently working on a book about "ghost guns" and homemade weapons. "At a certain point the question becomes where you do draw the line between a piece of metal in the shape of a metal part and the guns themselves that would be subject to all kinds of regulations."
In 2013, California state Sen. Kevin De León introduced a bill that would ban the sale, manufacture, and purchase of untraceable guns, like homemade guns, which are commonly called "ghost guns," unless they are preregistered and the gun owner passes a background check, but Gov. Jerry Brown vetoed the bill. "I appreciate the author's concerns about gun violence," Brown wrote in his veto message, "but I can't see how adding a serial number to a homemade gun would significantly advance public safety."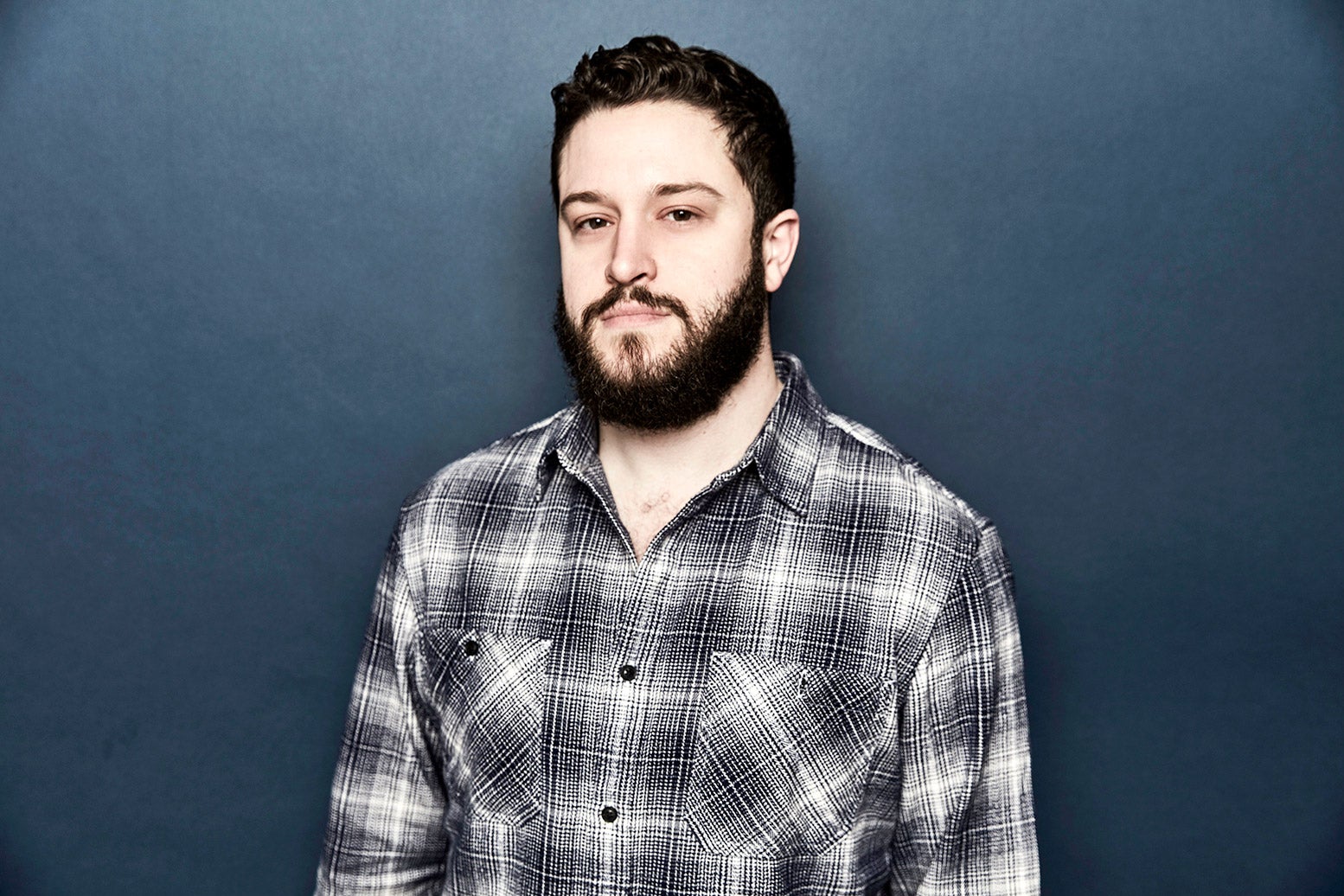 In 2016, however, Brown signed another version of the law, one that does make owning an untraceable firearm illegal, but doesn't ban the selling or buying of 80 percent kits and parts. Under the new law, which goes into effect this July, gun-makers aren't allowed to finish making a receiver unless they apply for a serial number, and getting a serial number requires going through a background check, Tallman explained. The serial number has to be engraved on the receiver, and then once the firearm is made, the gun owner gets it registered. Wilson has a large clock on the top of his website counting down until the California law goes into effect. "Ghost Gunner encourages all Californians to purchase and complete their 80% builds by July 1," reads an information page. "At which point, it's Lights Out in California, and we cannot guarantee shipment to California purchasers."
Enforcing the new law might prove difficult because there are already so many ghost guns out there. California already bans possession of assault weapons like the AR-15 that Nikolas Cruz bought in Florida before using it to murder 17 people at his former high school. "California is our biggest market," says Wilson. And law enforcement in California has been struggling to stop the proliferation of ghost guns. Graham Barlowe, an agent at the Sacramento, California, Alcohol, Tobacco, Firearms and Explosives Bureau field office told the Wall Street Journal in January that about 250 unserialized ghost guns were seized or bought by undercover agents with his Sacramento team alone in 2017. A homemade gun was used by Kevin Neal, who was otherwise prohibited from possessing firearms because of a restraining order, to kill five people in Northern California last November. And in 2013, an unserialized homemade gun was used by John Zawahri in a shooting spree that left five people dead. There's now a proposal in Illinois that aims to make ghost guns illegal too.
For the DIY gun enthusiast—or the gun owner who'd rather not be registered as one—it's all added up to something of a rush. One seller of 80-percent gun-making kits, 80PercentArms.com, has a banner on the top of its website warning customers: "Due to an extreme increase in order volume, in stock items may take 1 to 2 weeks to ship. We are operating 24 hours a day to catch up."
I asked the ghost-gun manufacturers who spoke to me whether they worry their products could be used to kill people. "We know in our hearts that we do the best we possibly can with the systems at our disposal to ensure we're being responsible in the sale and transfer of our firearms in hopes that they never end up in the wrong hands," Famiglietti said in an email. "If they happen to, it's no more than a coincidence since there are literally thousands of choices out there for very similar products. It may sound insensitive even though we don't mean it to be, but it's like asking if someone building cars for Ford or Chevy goes home at night worrying about if someone will misuse that car and drive under the influence which could result in someone's death."
Whatever brings people to buy ghost guns, the appeal is evidently growing. Wilson said that lately he's been attracting "a greener type of customer" who isn't necessarily already a gun owner. He told me, "Every time there's a regulation panic, there are people who are like—if they've put off in their minds, one day I'll own a gun—well now they are, like, 'Well, crap, I'm living in California or Florida, and they're talking about an assault-weapons ban.' "