The people have spoken, and they want their phones to last. And across the nation, elected officials are proposing a type of legislation that would give consumers more power to fix their devices as they age or are damaged. Over the past two years, these "right to repair" bills have gained popularity. This week, California joined the list, bringing the number of states with proposed legislation to 18. But that's where progress has stalled: No bills have passed—many never even seeing a vote by state legislators—as big tech companies such as Apple, Microsoft, and IBM have used their lobbying power to push back.
A right to repair bill is quite simple: It requires electronics-makers to provide diagnostic and repair information to consumers, as well as parts and equipment needed to make repairs. Championed by the Repair Association, a consumer advocacy group, the bills are largely modeled after the Automotive Right to Repair Law, which passed in 2012 and helped democratize auto repair. Device-makers such as Apple make their products nearly unhackable—if you've ever tried to repair an iPhone yourself, you've likely encountered a series of barriers ranging from proprietary screws to layers of glue holding internal components together. While such laws wouldn't dictate how manufacturers construct their products, it would give device owners the option to have their device repaired at the shop of their choice, or to repair it themselves. Potential benefits of such legislation include reduced electronic waste, an end to "planned obsolescence," and boosted local economies as individuals head to local businesses for repairs.
"People shouldn't be forced to 'upgrade' to the newest model every time a replaceable part on their smartphone or home appliance breaks," Mark Murray, executive director of Californians Against Waste, said in the announcement of the California bill. "These companies are profiting at the expense of our environment and our pocketbooks as we become a throw-away society that discards over 6 million tons of electronics every year."
While companies such as Apple—undoubtedly a target of this legislation—support a variety of environmental and sustainability programs, they've opposed this kind of legislation in the past, often arguing that self-repair could be dangerous to consumers. In particular, they say incorrect disassembly and repair techniques could cause a phone's lithium-ion battery to catch fire. In other cases, industry lobbyists purported that broken glass could pose a danger to those wanting to repair their own mobile devices. A 2016 right to repair bill in New York, one of the first in the country, stalled before eventually petering out of existence. Effective lobbying trumped public and bipartisan support for the bill, and it never reached the floor for a vote. The same fate has met a number of similar bills in other states.
The growing demand for these right to repair laws is a sign that mobile technology is maturing. In the earlier days of the iPhone, it made sense to buy a new one if your phone broke. If it was more than a year old, the new model was significantly faster, had a higher quality display, and included new must-have software features. If it was more than two years old, your cellular provider would subsidize the cost of an upgrade, too. Over the past few years, those hardware upgrades have been more subtle, and the software updates less compelling. That, paired with rising smartphone costs, has led to consumers holding onto their phones for longer.
However, those with older phones have often reported that they get slower with age. While degrading components are a factor, a common theory—particularly among iPhone owners—was that Apple purposely included software updates that would slow down older phones, thus forcing consumers to buy a new one out of sheer frustration. In December, it came to light that Apple was intentionally throttling the performance of older iPhones in order to preserve battery life. Apple apologized for the behavior and then went a step further: It announced that in a future iOS update, iPhone owners would be able to turn this "feature" on and off. It's the type of transparency and control that owners have come to expect. Even so, the debacle drew widespread criticism and inspired more than two dozen lawsuits against Apple.
Now, as California Rep. Susan Eggman introduces her take on right to repair legislation, the smartphone industry is in a far different place than even two years ago, when the first states introduced this kind of bill. With vested public interest—as well as California's existing attitude toward repair laws—it could get more serious consideration.
A right to repair law doesn't have to be bad news for a company. It could instead be an additional avenue of revenue: On top of your AppleCare warranty plan, you could purchase various manufacturer-approved repair kits for your device. Apple's retail stores already house a number of talks, introductory sessions, and how-tos—why not add repair classes to the calendar? Teaching kids and adults the basics of electronics repair could even inspire an interest that leads individuals to pursue eventual careers in STEM. (I can already imagine the story of a future Apple engineer talking about how she first got her start learning how to repair iPhones.)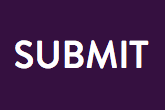 Hardware-makers used to have the upper hand. In today's climate, that's less certain. Consumers want to save money and repair their devices as needed instead of unnecessarily ponying up for a new one. Right to repair laws could help perpetuate that trend.