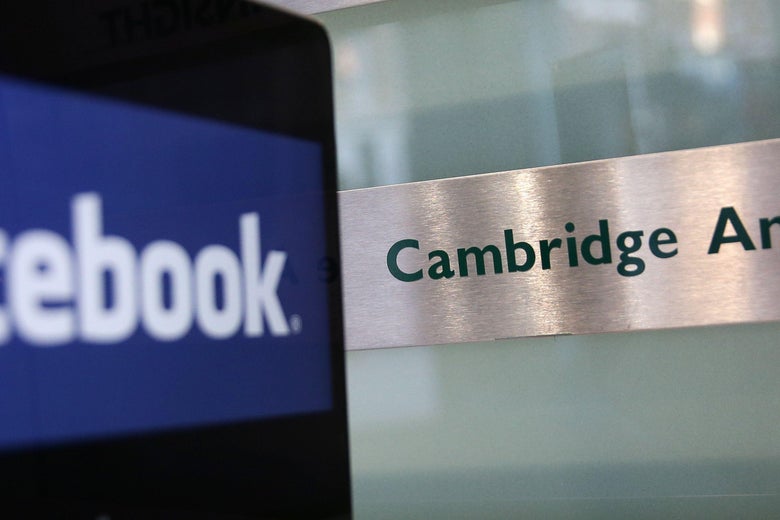 Aleksandr Kogan, the Russian-American academic at the center of the Cambridge Analytica controversy, has been relatively vocal yet strikingly calm in public since news broke that the company had acquired personal information from more than 50 million Facebook accounts and later used it to boost Donald Trump's presidential campaign. Cambridge Analytica and Facebook have both blamed Kogan for the imbroglio, though he's denied any wrongdoing.
In Facebook's first statement disclosing Cambridge Analytica's activities on Friday, the company accused Kogan of lying and breaking its policies. According to its narrative, Kogan gave data he had gathered from users and their friends through his personality prediction Facebook app to the political consulting firm. Developers are not allowed to give such data to third parties. The New York Times reported that the firm had recruited Kogan while he was a psychology professor at Cambridge to build the app and harvest the data. Cambridge Analytica representatives told the Times that they did not know Kogan had broken the rules and that they deleted the information two years ago as soon as they found out.
In an attempt to clear his name, Kogan appeared on CNN in an interview with Anderson Cooper on Tuesday and claimed that he had no idea that Cambridge Analytica would use the data for voter targeting to help the Trump campaign. "I was pretty heavily siloed as far as funders or clients. I found out about Donald Trump['s use of the data] like everybody else through the news," Kogan said. He also said that Cambridge Analytica had been the one to guide him through the privacy terms of service for the app and that the data he collected wasn't even particularly useful for profiling individual voters.
Then, on Wednesday, Kogan took to Twitter to publish six lighthearted tweets about the controversy on an account that has been dormant since 2015. (He confirmed to Slate in an email that the unverified account is, in fact, his.) Among his more peculiar posts was a fact check of a Heavy.com article reporting that his grandfather had a Russian institute named after him:
When Heavy corrected the article, he thanked the reporter:
He also gushed about Stephen Colbert's monologue on the news:
Kogan's almost blasé reaction to the newfound attention is essentially the antithesis of Sam Nunberg's meltdown earlier this month. Kogan's time in the spotlight may last longer, though: It seems unlikely Cambridge Analytica will be out of the news any time soon.
---