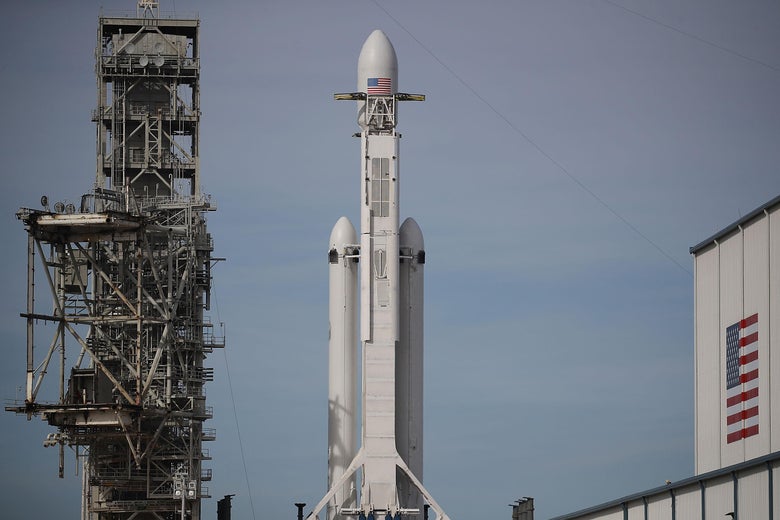 SpaceX is testing its Falcon Heavy rocket, the most powerful to launch in 45 years, on Tuesday from the NASA Kennedy Space Center in Florida. The Falcon Heavy is constructed from the cores of three Falcon 9's, a two-stage rocket designed to deliver satellites and spacecraft into orbit.
The success of today's Falcon Heavy launch would be big for the aerospace industry, since it has the capacity to transport heavier objects into space than the Falcon 9 can. As The Verge points out, NASA could eventually use a functioning Falcon Heavy to send cargo, habitat modules, and people to the moon; it might even come in handy for missions to Mars. However, SpaceX CEO Elon Musk said that the launch has a 50-50 chance of success, largely due to uncertainties around the interactions between the boosters.
The rocket is scheduled to launch at 3:45 pm EST after being delayed for a few hours because of weather conditions. You can watch a live stream of the launch here:
This post was updated when the launch was delayed until 3:45 p.m.
Support our journalism
Help us continue covering the news and issues important to you—and get ad-free podcasts and bonus segments, members-only content, and other great benefits.
Join Slate Plus
Join
---