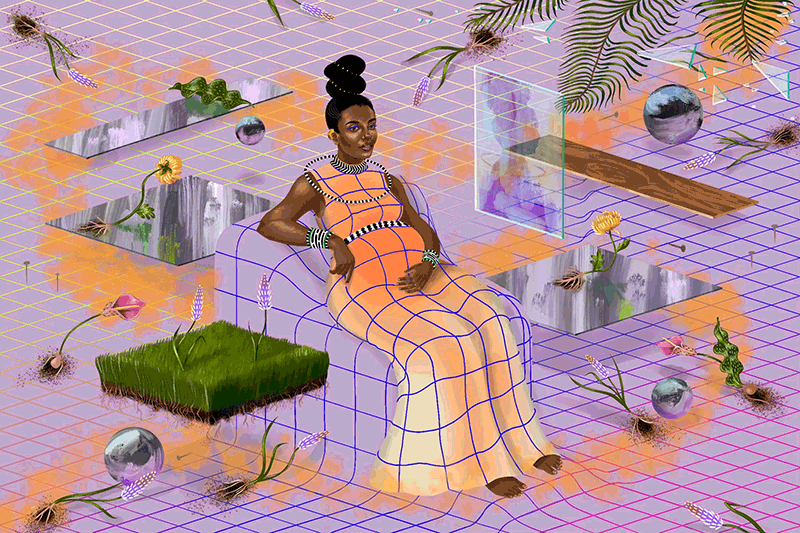 Future Tense Fiction is back this week with "Mother of Invention," a new short by Nnedi Okorafor (author of Marvel's Black Panther: Long Live the King) that tells the story of a pregnant woman living in a smart home designed by her ex-fiancé—one of a few abodes he may have made a little too smart.
After you read it, check out the accompanying commentary by Internet of Things expert Stacey Higginbotham on what the story tells us about how connected homes should respond to residents with different needs. And if Okorafor reminds you that you're still geeking out over the release of Black Panther last weekend, take a moment to read Michael Bennett's commentary on how the film marks a significant moment in the mainstreaming of Afrofuturist ideas in popular culture.
In other news, earlier this week, people were cheering on Germany—and not for the Olympics. Instead, they were applauding a decision by a German court that ruled Facebook's policy of requiring users to register with their real names is illegal. Slate's April Glaser explains why some U.S. activists see it as a positive sign. Elsewhere on Future Tense, Ian Vandewalker and Lawrence Norden suggest changes companies like Facebook, Twitter, and Google should make to curb Russian troll factories before the 2018 midterm elections. Such moves will be important, since indictments of overseas cybercriminals never do much.
Other things we read while pondering how cryptocurrency mining is disrupting the search for extraterrestrials:
Swype no more: A eulogy for the now-defunct third-party keyboard of smartphones past.
Chaos bots: Russian bots are still sowing chaos, and are out in force in the wake of the Parkland shooting and the latest Mueller investigation indictments.
Well done, nerds!: Slate's Alex Barasch explains why a new batch of emoji updates represents a win for scientists.
Rolling the Dyson: The vacuum-maker is getting into designing electric cars. But why?
Events:
Join Future Tense and Batman writer Tom King on Tuesday, March 6, in Washington for a screening of Star Trek II: The Wrath of Khan. The film will be followed by a discussion between King and Slate's Jacob Brogan. RSVP here.
For Future Tense,
Tonya Riley
Future Tense is a partnership of Slate, New America, and Arizona State University.
---