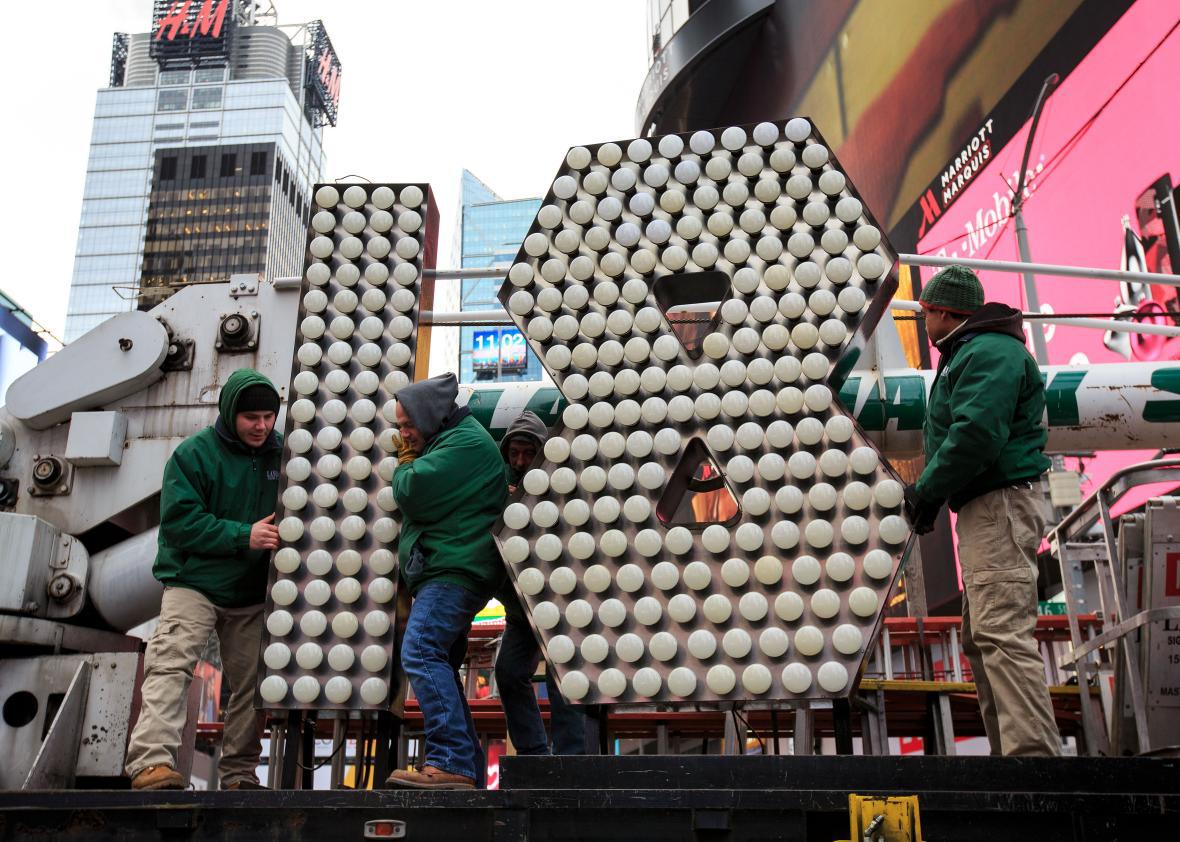 From the death of net neutrality to an onslaught of data breaches and questionable decisions by major tech companies coming to light, it's been a rough year online. This is especially true for Twitter users who, despite the platform's many changes in 2017, might be wondering what purpose the site has left aside from dunking on people with dumb ideas.
Yet tweeters have come up with 2017's last great answer to all this internet angst, in the form of the "Start off your new year right" meme:
If you weren't an angsty adolescent in 2004 and aren't familiar with the song, you can hear what @tmcripple is talking about at 1:03 in this YouTube video:
While 2017 taught us that memes can be weaponized for bad as well as good, this newest meme (and its slight deviations) shows that the internet as a positive force isn't lost. Within days, hundreds of users were replicating the idea, and like any good meme, it quickly demonstrated its versatility. Not so into rock music? How about a nice film or TV reference?
(In truth, I've never seen Inception, but seems inspiring to me!)
There are also options for sports fans:
And history buffs!
Or, if you're more of "drown your-sorrows in enough Champagne to forget 2017 even existed" kind of gal (cough), this tweet would pair nicely:
That's the beauty of this meme—it appeals equally to cynics like me and to people who actually do things like listen to music with people they love on New Year's Eve. Brilliant! Given that most millennials don't have a TV to even watch crusty ball-drop countdown specials mostly hosted by white men, it's also the perfect alternative entertainment for the digital age. What's not to like?
Alas, even the purest memes cannot stay that way for long. It took about as long as it does to get to the chorus of Smash Mouth's "All Star" for brands and celebrities alike to swoop in and use the trend for their own promotional needs:
Phil Collins got in on it, too:
But that tweet's time-stamping methods proved controversial:

If you want the actual experience on, you can play this YouTube video three minutes and 16 seconds before midnight. (Or, for a full audio-visual experience, play this Vine at exactly two seconds before the clock strikes midnight.)
The pure and innocent nature of this meme has convinced me that pockets of hope exist even on a platform I dislike as much as Twitter. While I'm sure the internet cynic in me will return shortly after the clock strikes midnight this New Year, at least for now this meme has inspired me to start 2018 the right way: with a a momentary reprieve from how horrible 2017 was.
---