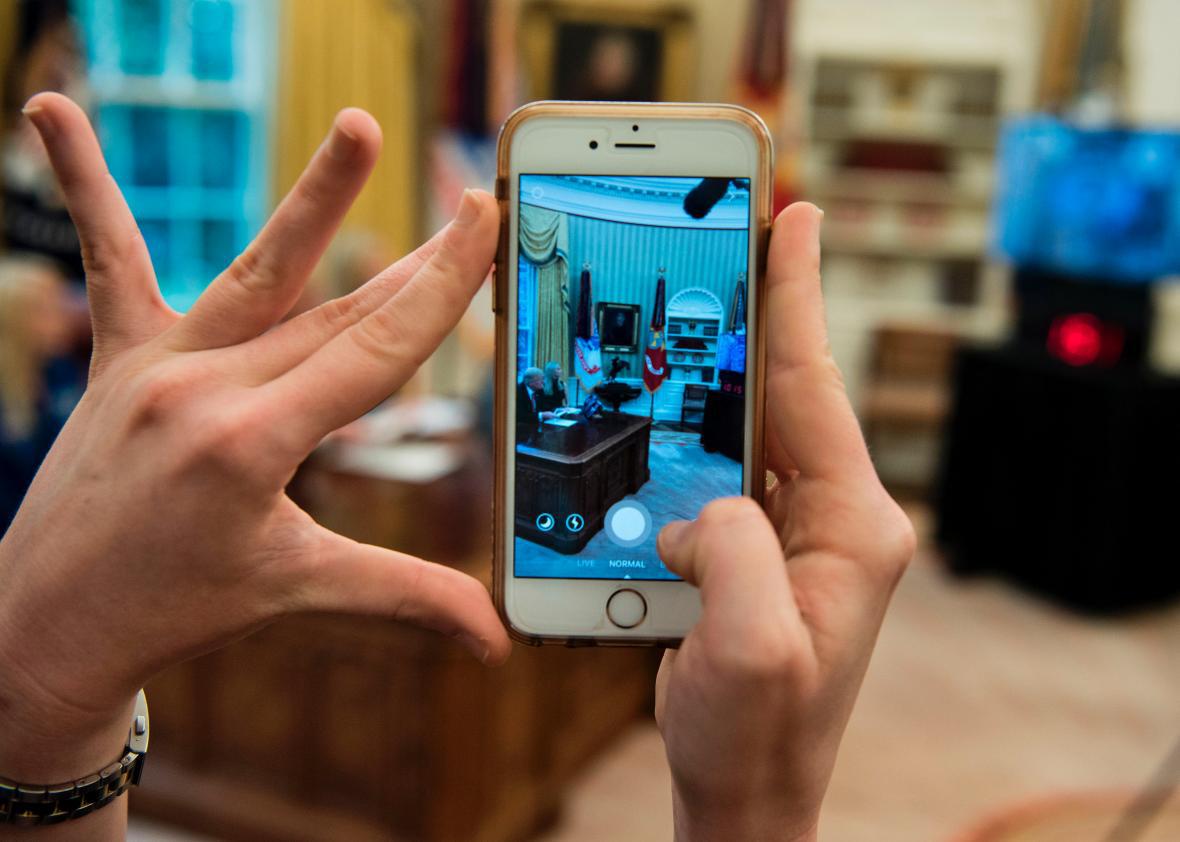 Snapchat hasn't had a strong 2017. A year that started with a stellar IPO is ending with slowed user acquisition and repeated attempts to stoke growth by reinventing itself. In its latest attempt to revive its that growth, the company is developing a "Stories Everywhere" feature to allow users to disseminate stories outside the app, according to a report Wednesday from the video news network Cheddar.
Development for "Stories Everywhere" is still in its incipient stage, though an anonymous source suggested to Cheddar that Snapchat may help users to more conveniently share content on websites and other platforms via a web player, which would encourage people to download the app. That's a big change for the company, which has relied on its more closed platform as a differentiating feature. The company has hired Rahul Chopra, who was formerly CEO of the social media news app Storyful, to oversee the new initiative. It's also reportedly considering granting other apps access to its users' content, such as videos of breaking news, a move that could allow the company to earn revenue from content licensing.
Snapchat was formerly a rising star in the tech industry, growing to become an $860 million company less than two years after its founding in 2011. CEO Evan Spiegal was reportedly turning down offers worth billions of dollars from the likes of Facebook and Google to purchase the company in 2013. Its debut on the stock market in March was also spectacular, with its stock jumping 44 percent on the first day of trading. Yet its shares have been tumbling in subsequent quarters, as much as 20 percent below their initial offering, signaling doubt from investors about the app's ability to turn a profit and to compete with Instagram and Facebook, who both launched their own versions of Snapchat's signature stories in 2016 and 2017, respectively. Snapchat has further been struggling with a user growth rate of only 2.9 percent in the third quarter, the lowest it's been since the company began reporting the number.
Snapchat developers have been introducing a flurry of redesigns and new tools in an apparent attempt to jumpstart the company, occasionally swerving into territory already dominated by other tech companies. Over the summer, the company launched a number of shows featuring original programming, which, true to Snapchart form, disappear after 48 hours.
In November, Snapchat released an updated version of the app, which separated professional media content from that of family and friends, and employed a Netflix-inspired algorithm to sort posts based on previous user behavior. The redesign was aimed at making the app more personal and easier to use, perhaps in an attempt to attract older users.
Earlier this month the company opened its doors to outside developers with the Lens Studio AR tool, a slightly simplified version of the tool that the company's own developers use to build AR. And on Wednesday it added the "A Look Back at 2017" feature, which aggregates users' videos and pictures from the last year—similar to Facebook's "Your Year in Review" feature.
Some of the company's recent moves to expand have been flubs. Sales for its debut piece of hardware, a pair of glasses called "Spectacles," appeared to be declining in just the first year after its launch. There were reportedly hundreds of thousands of unsold glasses. The Wall Street Journal also reported on Friday that CNN would cancel its daily news show tailored for Snapchat, called "The Update," due to uncertainty over its ability to make a profit.
Even with these missteps, however, it appears the company will be thrusting further into new territory in 2018. According to an internal memo reviewed by Cheddar, Snapchat is also looking to put its newly-restructured and expanding content team to work, tasking it with increasing the output of news and other professional content in the redesigned Discovery feed.
---