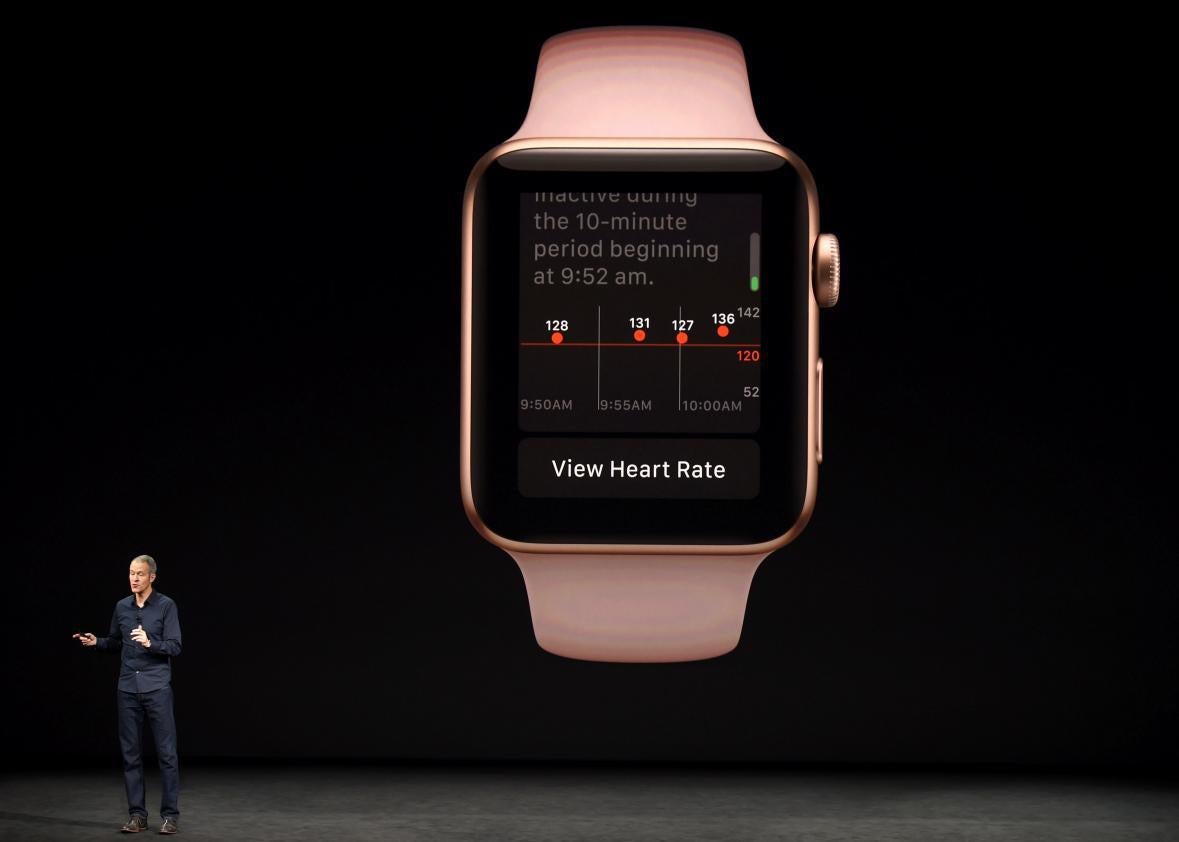 As we reach the commercial holiday known as Cyber Monday, we can't help but remember the gadgets and gear that won't be flying off digital shelves this year—the inventions and technologies that fell by the wayside in 2017.
Surely, as you peruse the day's sale offerings, you'll barely see a 3-D TV in the mix. After a years-long push, consumers made it clear that this living room trend was a big fat no. Over the years, other trends have disappeared too: point-and-shoot cameras, DVD players, Blackberry smartphones.
But each year also brings a few standout gadgets. For the most part, these "winners" aren't brand new—they've proven themselves over a couple years to be useful additions to our lives and are now entering the mainstream.
We've rounded up three of the most notable tech products that made it in 2017 and three that bombed. Don't fall for Cyber Monday deals on the latter—they're definitely not worth it.
Fail: Snapchat Spectacles
Snapchat debuted its first hardware product, a pair of video-recording glasses, back in February. Some critics lauded the company's ingenuity and whimsical product design, but by October, it was clear: Nobody was buying Snapchat's Spectacles. Fewer than 1% of Snapchat users purchased the $129.99 glasses, leaving hundreds of thousands of spectacles unsold in warehouses. The message is loud and clear: Most of us still aren't yet ready for such augmented reality–type glasses. At least not ones that look like they were won at a Chuck E. Cheese ticket counter.
Win: Amazon Echo
The Echo isn't new—Amazon launched its iconic cylindrical smart speaker in mid-2015—but 2017 is the year the Echo, and its smart home assistant Alexa, made it to the big time. And just in time, too: Many of the big tech companies are now getting into the space. Google launched its competitor, Google Home, in late 2016, and Apple will reportedly debut its HomePod speaker early next year. While competitors played catch up, Amazon used the year to expand what was a niche smart home product into a robust product arsenal with options for every room in (and out) of the house. Alexa is everywhere and shows no signs of stopping.
Fail: Fidget Spinner
2017's biggest toy fad was, without a doubt, the fidget spinner. It's a small, typically three-pronged gadget with a ball bearing at its center, allowing the owner (usually a school-aged child) to spin it on her finger. The fidget spinner was virtually unheard of this time last year. But web searches for the toy peaked around May and have sharply dropped off since, which is why we're calling this short-lived fad a fail. Perhaps parents have put the kibosh on the trend after reports that Bluetooth-connected spinners caught fire. Or maybe every kid who wanted one already now has one. Whatever the case, if you're just now buying a fidget spinner, you're too late—this toy is on the way out.
Win: PopSockets
Like the fidget spinner, PopSockets are another "love it or hate it" gadget that's gotten big in 2017. The PopSocket is a circular, extendable tool you affix to the back of your smartphone for extra grip. It's perfect for making sure you don't drop your phone mid-selfie. You can also use it as a phone stand or slap on two of them to store your earbuds knot free. PopSockets expects to sell more than 30 million of the accessories this year as they've rocketed in popularity. While PopSockets also satisfy our fidgety needs, unlike fidget spinners, they serve a useful purpose—and don't make an annoying noise.
Fail: Windows Phone
As iOS and Android smartphones began to gain serious traction around 2011, a third OS emerged from Blackberry's keyboard-filled ashes: Windows Phone. I always loved the modern Windows Phone interface: The home screen's live tiles were a fresh take on the app icon, relaying not just the app name but relevant information like who your last email was from or the current temperature outside. The handsets, too, were fun, colorful, and a stark contrast from the white and black slabs of Android phones and iPhones. Alas, the public never picked up on the hype, and Microsoft officially killed the Windows Phone earlier this year. In the public eye, Windows Phones died years ago, but I always held out that Microsoft and Nokia could eventually make it work.
Win: Apple Watch
After its premiere in 2015, first adopters and celebrities were about the only folks wearing Apple's $349 smartwatch. In the two years since its debut, Apple has added more utility (such as new complications, heart rate alerts, and a flashlight capability), expanded its offerings (including the water-resistant Series 3), and dropped the price (on older models, at least). Now, take a casual stroll down a city street or a trip on the subway and look around: The Apple Watch is everywhere. From fitness aficionados to busy corporate types to parents who want to stay connected, 2017 is the year that the Apple Watch came into its own as a mainstream wearable.
Slate is an Amazon affiliate and may receive a commission from purchases you make through our links.
---