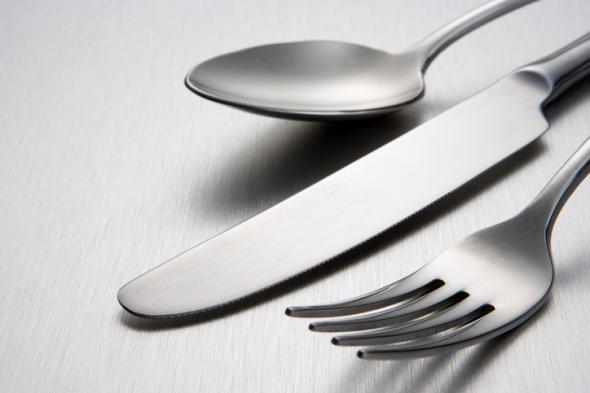 Greetings, Future Tensers,
The adjective smart is thrown around a lot when describing technology, but could a Bluetooth-enabled fork actually change your life? Justin Peters presents the cases for and against buying the latest attack on big cutlery. "Your grandma's fork was good enough for your grandma, so why isn't it good enough for you?" he asks.
In other "smart tech" news, Alphabet recently announced that its DeepMind artificial intelligence has graduated from beating game whizzes to programming its own machine-learning software. Yes, machine learning, the same technology the new app Nude uses to protect your sexy pictures from prying eyes. But the app might be overselling its services to users, given that it can't even correctly identify nudity in classic paintings, writes Heather Schwedel.
Lawrence Norden and Ian Vandewalker break down how a new "Honest Ads" bill could curb foreign spending in future elections by requiring online platforms to provide a public database of who's buying advertising. But will transparency actually create accountability? Companies including Google and Facebook didn't just know about election meddling—they actively helped groups reach their target demographics. April Glaser calls for an end of excuses from the tech giants.
Other things we read while pondering how climate change will change our economy:
Poetry in Space
With space exploration no longer being monopolized by scientists and government agencies, artists are now getting in on the act. Join Future Tense for a happy hour conversation on Thursday, Oct. 26 in Washington, with artists Juan José Diaz Infante (who launched the poetry-bearing Ulises I Mexican nanosatellite) and Tavares Strachan. RSVP to attend online or in person here.
Trying to stay optimistic,
Tonya Riley
For Future Tense
Future Tense is a partnership of Slate, New America, and Arizona State University.
---