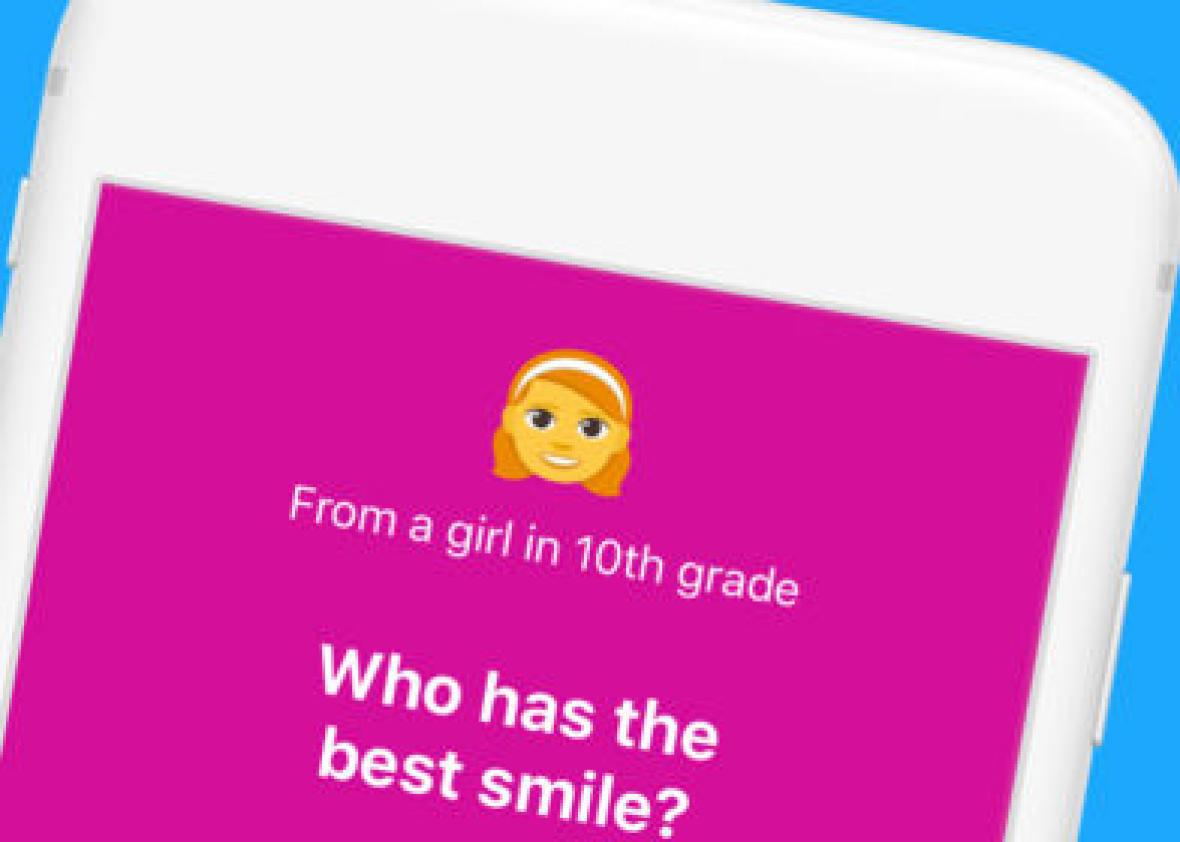 You know what they say: If you can't bring the teens to Facebook, just … buy the app where they're all hanging out. Or something like that. On Monday, hit app TBH announced that Facebook is acquiring it.
TBH, which is internet speak for "to be honest," is an anonymous app where users answer multiple-choice questions about their friends. What sets it apart from Yik Yak, Sarahah, and other anonymous apps before it is that it's solely a place for compliments and positivity: The app will ask things like "Who has the best smile?" and list four of your friends as options. Five million people have downloaded TBH, sending more than 1 billion messages on it, according to a post on the TBH website about the news.
The app has risen swiftly to the glory of a Facebook acquisition, having launched at a high school in Georgia in August, as Select All reported last month, and topped download charts in the weeks that followed.
Facebook is going to be interested in any app that's popular among teens. In recent years, as the OG social network's own coolness has waned, it's pursued a ruthless strategy of acquiring competitors, or failing that, copying them, as Slate's Will Oremus wrote about earlier this year. But the company is more selective in its targets than is often immediately obvious: "Facebook tends to pay much closer attention when a startup attracts large numbers of youngsters by offering a social experience substantially different from its own." Those 5 million TBH users must have logged quite a bit of time on the app.
Sounds like a win-win situation for Facebook and TBH. Or in the parlance of one of its quiz questions, who has the biggest smile right now?
---