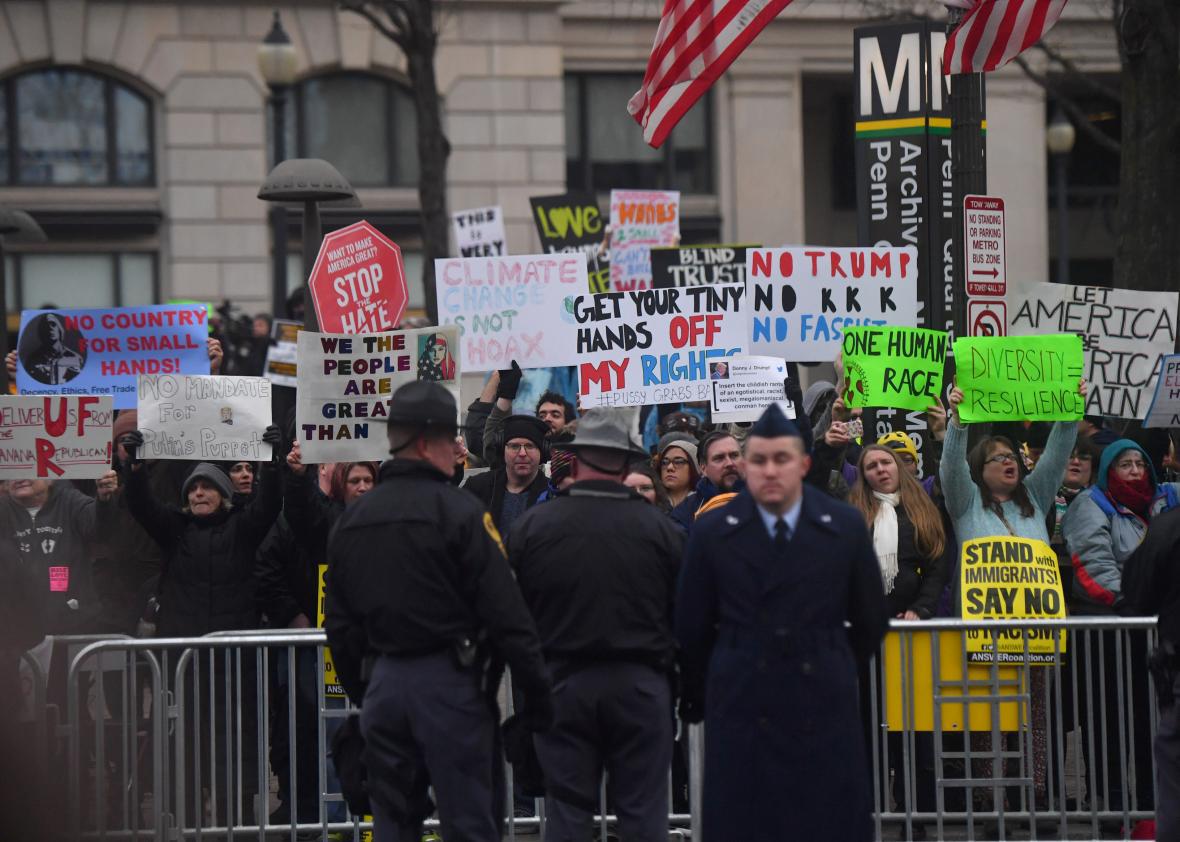 Greetings, Future Tensers,
Technology is changing the way we protest, and that includes how the government reacts to it. On Saturday, the Department of Justice requested a warrant to force protest group #DisruptJ20 to turn over data that would reveal essentially anyone who has visited the website of the group responsible for many protests against Donald Trump's inauguration. Jacob Brogan writes about how DreamHost, the company that hosts DisruptJ20's site, is resisting the effort and what this says about Trump's scary record of collecting data on those in opposition to him.
In the U.K., lawmakers are considering a law that would ban the identification of individuals from anonymized data. That may sound great, but cracking anonymous data can be essential to important security research, explains Nick Thieme. And data security isn't the only threat to our technological well-being. April Glaser spoke with researchers at University of Washington about how they were able to encode malware into DNA and what potential dangers it could lead to for hospitals and research centers.
Other things we read while wishing for more seasons of Orphan Black:
In solidarity,
Tonya Riley
For Future Tense
Future Tense is a partnership of Slate, New America, and Arizona State University.
---