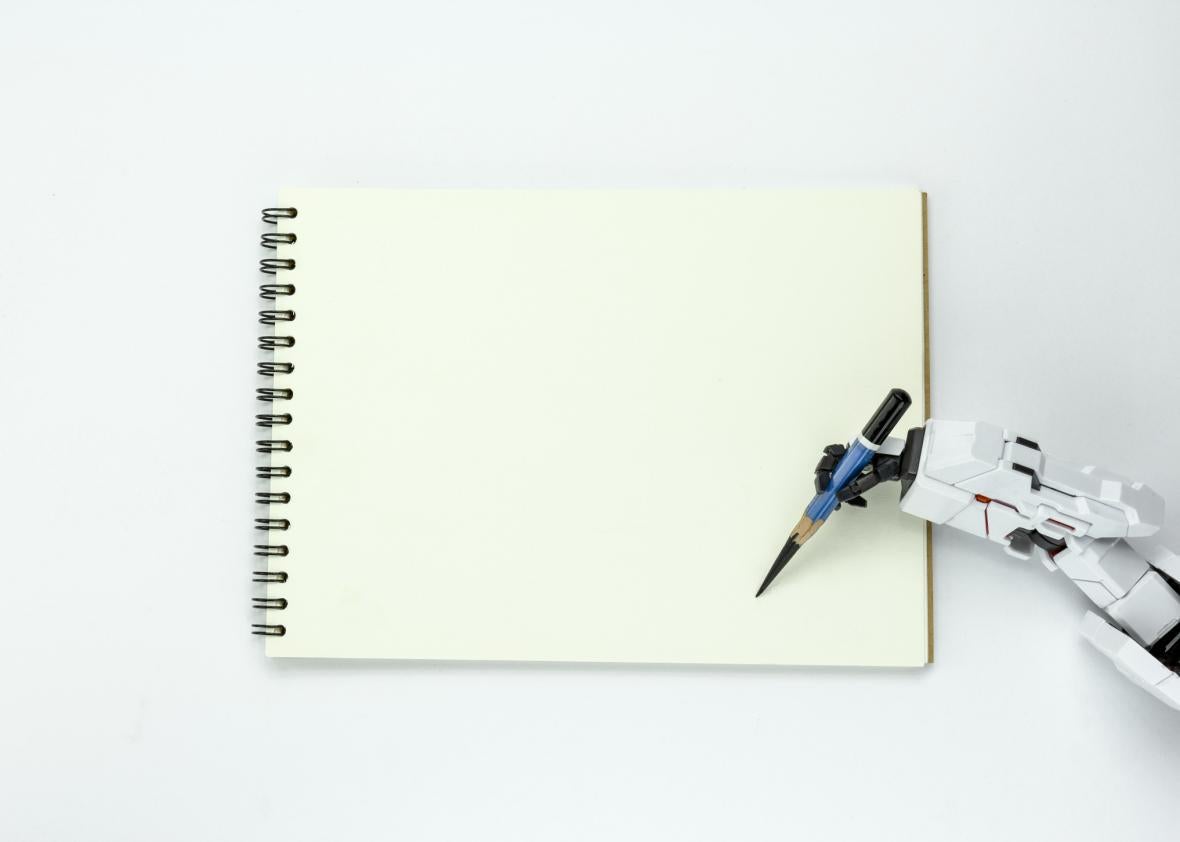 Greetings, Future Tensers,
When talk of artificial intelligence and automation dominate our discussions about the future of work, it can be good to step back and remind ourselves robots, in fact, can't do everything. For instance, Grace Bellenger reports that while A.I. has managed to reproduce the structure of poetry, it fails to capture the genre's nuance. Another thing it isn't great at? Making us less depressed. Woebot, a chatbot on Facebook designed to provide therapy-like conversation, recently made a splash as the first peer-reviewed technology of its type. But despite the hype, the bot didn't actually do much to decrease anxiety and depression for users. Ciarán Mc Mahon explains what the results actually show—and the role these kinds of apps can play in mental health care.
And while they might be intelligent, robots still need coordination. Take the recent case of a security robot that fell into a fountain outside of the D.C. office it was bought to protect. While the incident lent itself to some fun, dark online humor, it was also a reminder that robots aren't always mechanically equipped to navigate a world designed for humans.
Other things we learned this week in between sending our friends puke emojis over internet service providers' reactions to calls for net neutrality.
Still definitely not a robot,
Tonya Riley
Future Tense is a partnership of Slate, New America, and Arizona State University
---