Frinkiac, the searchable image database of Simpsons quotations, has been one of the wonders of the internet since it debuted in February. The meme-generation engine got even better in May when its three creators—Sean Schulte, Allie Young, and Paul Kehrer—added a cleverly implemented function that let users make animated GIFs from their favorite scenes. On Monday, the trio stepped up to the plate once again, releasing Morbotron, which works much like Frinkiac, but for quotations from Futurama, the beloved animated sci-fi series.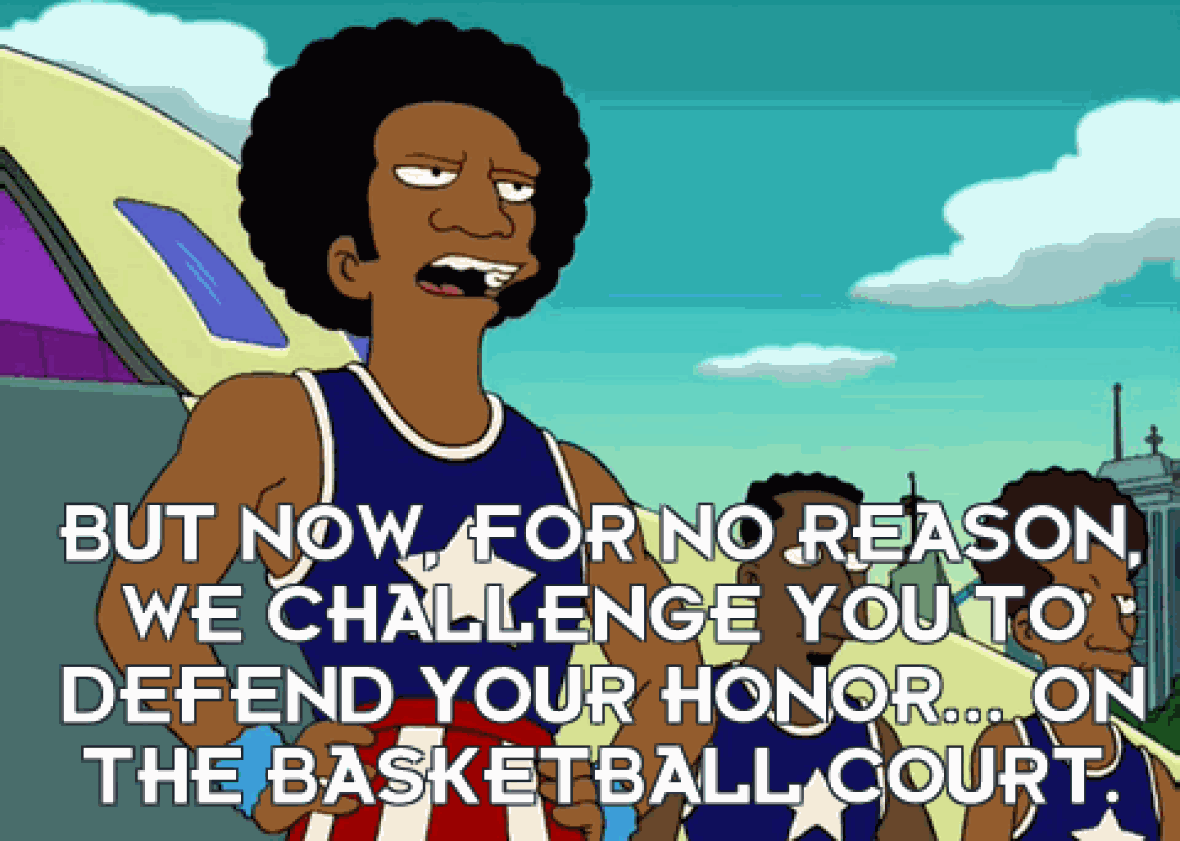 Named for Morbo the Annihilator—Futurama's resident newscaster and would-be intergalactic tyrant—Mobotron pairs episode subtitles with associated images, exactly like Frinkiac, as Kehrer explains in a blog post.* All told, the database accounts for more than 861,000 individual screen grabs, drawn from the series' 124 episodes and four movies. For all that data, the experience of actually using Morbotron is just as simple as Frinkiac was: Start typing a word in and the screen will almost immediately populate with relevant screengrabs. Once you've found one you like, transforming it into a GIF takes no more than a few seconds. Slate staffers quickly went to work, pulling some of their own favorite lines out of the engine.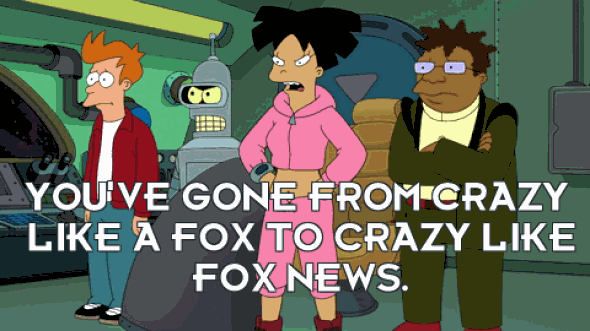 According to Schulte, a Futurama quotation engine was the "most popular request from fans" of Frinkiac. That connection makes sense for a host of reasons, not least of which is Futurama and the Simpsons' shared lineage—both derive in part from the mind of Matt Groening. Likewise, both are almost endlessly quotable, with a multitude of iconic moments and recurring jokes.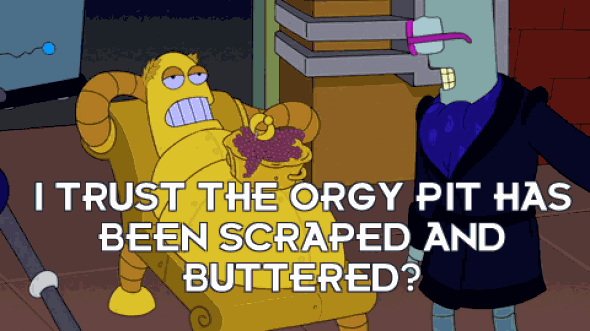 Nevertheless, the database is more than an attempt to please their existing users: It also comes from a personal place. When I spoke to Frinkiac's creators in May, Kehrer told me that he and Schulte rely heavily on Simpsons communications in everyday conversation, but Futurama is almost as important to them. "It's the show we quote in conversations the second most, after The Simpsons, so in that way it was a natural next step," he told me. He's still diving into the engine, but he sent me a few of his early creations, including this gem for admirers of the sadsack Dr. Zoidberg: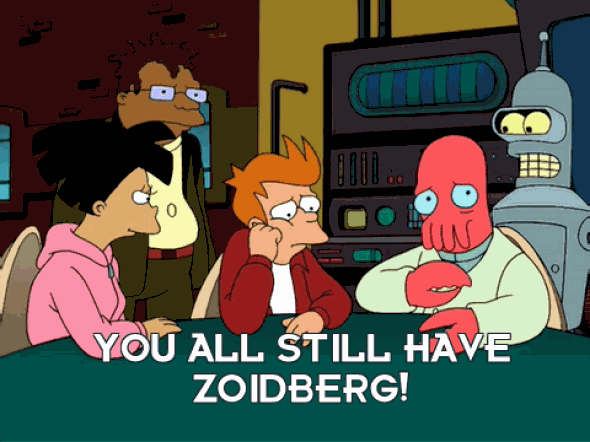 Above all else, Morbotron probably demonstrates the power of the underlying technology: As Schulte puts it, Frinkiac is now a platform, and we'll likely see it put to work on other television shows soon. Because the trio's system for creating their databases works in part through color matching, it's a natural fit for animated shows, but Schulte says they've also gotten positive results from live action footage as well. For now, he says, they don't have any other projects that they're willing to announce, but he admits that they "have a few in the pipeline."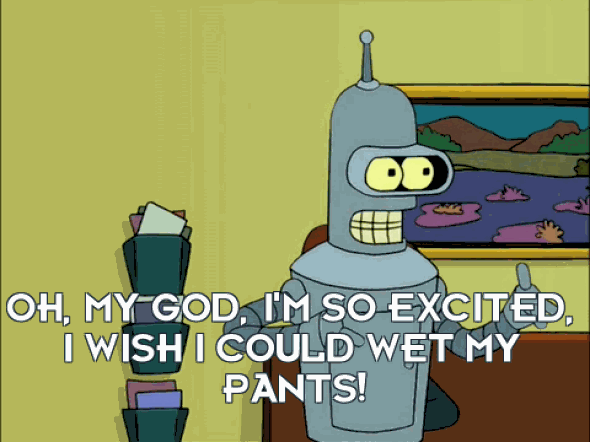 *Correction, Aug. 8, 2016: This post originally misspelled Morbo the Annihilator's title. It also misattributed a blog post written by Paul Kehrer to Sean Schulte.