Excerpted from Lab Girl, available now from Penguin Random House. Read Slate's review.
Every single year, at least one tree is cut down in your name. Here's my personal request to you: If you own any private land at all, plant one tree on it this year. If you are renting a place with a yard, plant a tree in it and see if your landlord notices. If he does, insist to him that it was always there. Throw in a bit about how exceptional he is for caring enough about the environment to have put it there. If he takes the bait, go plant another one. Baffle some chicken wire at its base and string a cheesy birdhouse around its tiny trunk to make it look permanent, then move out and hope for the best.
There are more than 1,000 successful tree species for you to choose from, and that's just for North America. You will be tempted to choose a fruit tree because they grow quickly and make beautiful flowers, but these species will break under moderate wind, even as adults. Shyster tree planting services will pressure you to buy a Bradford pear or two because they establish and flourish in one year; you'll be happy with the result long enough for them to cash your check. Unfortunately, these trees are also notoriously weak in the crotch and will crack in half during the first big storm. You must choose with a clear head and open eyes. You are marrying this tree: Choose a partner, not an ornament.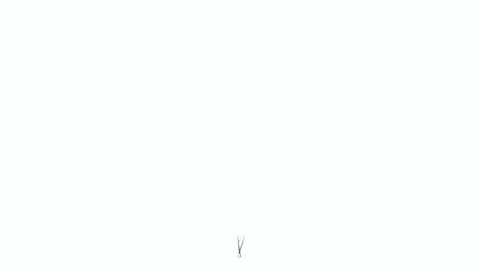 How about an oak? There are more than 200 species, and one is bound to be adapted to your specific corner of the planet. In New England, the pin oak thrives, its leaves tipping to a thorny point in a good-natured impression of its evergreen neighbor the holly bush. The turkey oak can grow practically submerged within the wetlands of Mississippi, its leaves soft as a newborn's skin. The live oak can grow sturdily on the hottest hills of central California, contrasting dark green against the golden grass. For my money, I'll take the bur oak, the slowest-growing but the strongest of all; even its acorns are heavily armored, ready to do battle with the uninviting soil.
Speaking of money, you may not even need any: Several state and local agencies have embarked upon tree-planting programs, distributing seedlings for free or at a reduced cost. For example, the New York Restoration Project provides trees as part of its goal to help citizens plant and care for one million new trees across New York City's five boroughs, while the Colorado State Forest Service provides access to its nurseries to any local landowner holding one or more acres. Every state university runs one or more large operations called Extension Units, full of experts qualified to give advice and encouragement to citizen gardeners, tree owners, and nature enthusiasts of all types. Call around: these researchers are obligated to provide free consultations to interested civilians regarding your trees, your compost heap, your out-of-control poison ivy.
Once your baby tree is in the ground, check it daily, because the first three years are critical. Remember that you are your tree's only friend in a hostile world. If you do own the land that it is planted on, create a savings account and put $5 in it every month, so that when your tree gets sick between ages 20 and 30 (and it will), you can have a tree doctor over to cure it, instead of just cutting it down. Each time you blow the account on tree surgery, put your head down and start over, knowing that your tree is doing the same. The first 10 years will be the most dynamic of your tree's life; what kind of overlap will it make with your own? Take your children to the tree every six months and cut a horizontal chink into the bark to mark their height. Once your little ones have grown up and moved out and into the world, taking parts of your heart with them, you will have this tree as a living reminder of how they grew, a sympathetic being that has also been deeply marked by their long, rich passage through childhood.
* * *
At the end of this exercise, you'll have a tree, and it will have you. You can measure it monthly and chart your own growth curve. Every day, you can look at your tree, watch what it does, and try to see the world from its perspective. Stretch your imagination until it hurts: What is your tree trying to do? What does it wish for? What does it care about? Make a guess. Say it out loud. Tell your friend about your tree; tell your neighbor. Wonder if you are right. Go back the next day and reconsider. Take a photograph. Count the leaves. Guess again. Say it out loud. Write it down. Tell the guy at the coffee shop; tell your boss.
Go back the next day, and the next, and so on. Keep talking about it; keep sharing its unfolding story. Once people begin to roll their eyes and gently tell you that you're crazy, laugh with gratification. When you're a scientist, it means that you're doing it right.