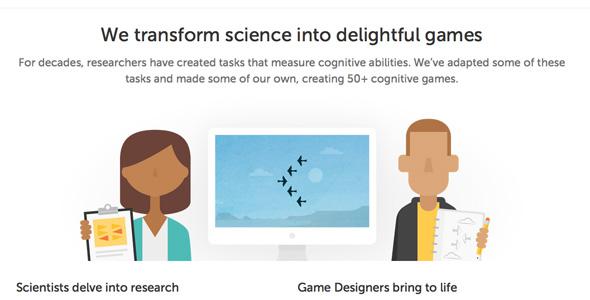 It's kind of tempting to try the "brain training" games that are advertised everywhere. If you're already on your computer watching Hulu, why not turn 15 minutes of mindless Internet browsing into an intense brain workout? And friendly spokespeople are telling you that "it's not just a bunch of random games; it's all based on neuroscience."
If it all sounded a little bit too much like miracle diet ads, though, you were right to be suspicious. "Brain training" company Lumosity just settled deceptive-advertising charges with the Federal Trade Commission for $2 million. The company will have to notify its customers about the settlement and allow them to easily remove any auto-billing they have on their accounts.
"Lumosity preyed on consumers' fears about age-related cognitive decline, suggesting their games could stave off memory loss, dementia, and even Alzheimer's disease," Jessica Rich, the FTC's Bureau of Consumer Protection director, said in a statement. "But Lumosity simply did not have the science to back up its ads."
Lumosity memberships ($15 per month or $300 lifetime), offer access to 40 games "improving your performance with the science of neuroplasticity." Numerous studies have shown that users do in fact improve their performance on the games with practice but display no broader cognitive benefits. Lumosity advertised aggressively, though, spreading its claims on television, radio, and the Web. The FTC says that the company used Google AdWords to target consumers who searched for "keywords related to memory, cognition, dementia, and Alzheimer's disease."
Lumosity isn't going to protect you, so you might as well play some Two Dots while you're watching Hulu.

---