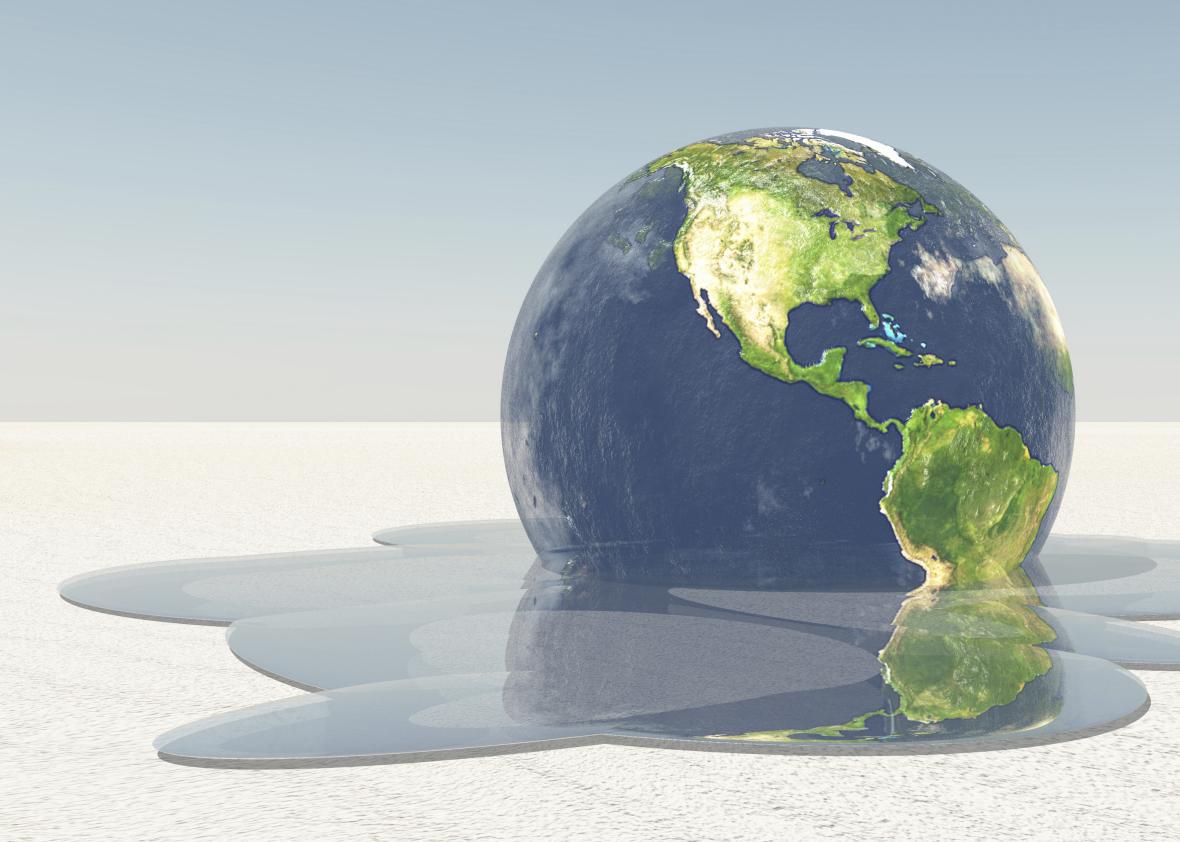 Greetings, Future Tensers,
Ever wondered whether nuclear winter could stop global warming? This week in Futurography—a monthly guide to the technologies of tomorrow—our unit on geoengineering continued with a live chat between two experts. Jeff Goodell and Raymond Pierrehumbert explored that extreme scenario, along with a host of other questions about geoengineering. Among the possible pitfalls of geoengineering is the so-called moral hazard effect, the danger that it will persuade us to ignore other, more pressing problems, a possibility that George Collins discussed in Future Tense this week.
Despite that, climate scientist David Keith argues that we still need to pursue solar radiation management, if only so that we have the space to accomplish more difficult goals. To see what he has in mind, check out this interactive, which allows you to examine how interventions like those Keith supports might change global temperatures over the decades. Wherever you land on these issues (and whatever approach you embrace), as President Obama's final State of the Union—possibly too triumphal on questions of climate—demonstrates, the stakes couldn't be higher.
In other political news, Robyn Greene explored the history of cybersecurity law in the United States, showing how privacy advocates have fought for a more open Internet. If you want to understand why those efforts are so important, look no further than the example of Martin Luther King Jr., who spent much of his life under government surveillance. Of course, even privacy-friendly laws sometimes backfire, as Josephine Wolff displays in this article about the ways advertisers take advantage of legally mandated protections to trick users. Maybe that's why today those seeking anonymity sometimes turn to services like Tor, though as this very cool data visualization shows, even Tor's not always entirely secret.
Here are some of the other stories that had us hugging ugly robots this week:
Events:
Powerful new technologies are helping us preserve antiquities threatened by ISIS. Join Future Tense in Washington, D.C., at 6 p.m. on Thursday, Jan. 28, for a discussion of how present technologies are being used to deliver the past to the future. Click here to learn more.
Want to further your knowledge of geoengineering? On Monday, Feb. 1, at 12:15 p.m., Future Tense will host a lunch in Washington, D.C., where Oliver Morton and Future Tense fellow Katherine Mangu-Ward will discuss geoengineering's potential as a climate change fix and the many challenges that would come with it. Click here to learn more.
Preparing for the coming storm,
Jacob Brogan
for Future Tense
---