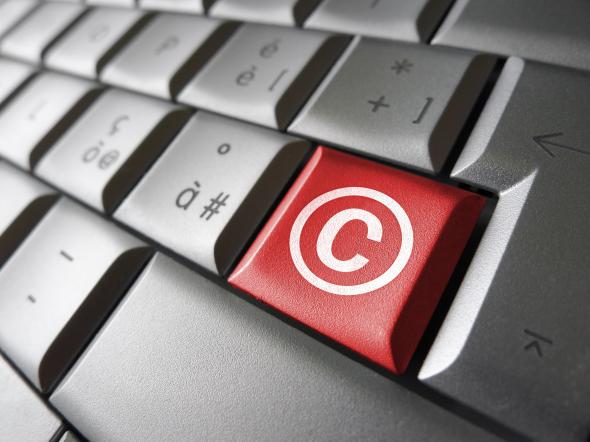 Greetings, Future Tensers,
If you've learned one thing from Future Tense (and we hope you've learned a lot more!), it's probably that everything's hackable these days. Recently, a software engineer demonstrated a system that tracks the hand movements of smartwatch wearers, making it possible to guess their PINs. That's no reason to throw out your Apple Watch (though you might not want to rely on your Fitbit's heart rate data), but it is an important reminder that we need to be conscious of the ways our technology works.
It's also important to remember that the hacker ethos isn't always malicious, even if some of its key institutions have begun to act as if it were. In an excerpt from The Idealist, his new biography of Aaron Swartz, Justin Peters writes that while the Massachusetts Institute of Technology was once "the birthplace of the hacker ethic," government funding and corporate connections transformed it into a less welcoming venue. Tragically, Swartz, who took his own life three years ago this week, found that his own ideas—ideas that he traced to Thomas Jefferson—had little place within the institution's walls. If you want a glimpse of what Swartz was fighting, consider that it's now difficult to repair farm equipment without risking a copyright violation.
This week, we also continued our exploration of so-called climate hacking, or geoengineering, for our first Futurography course, going deeper into the debates raised by the topic. Even as he acknowledged that "moving from a fossil-fuel economy" will be difficult, Oliver Morton proposed that climate change is still "serious enough to warrant large-scale action." As such, he suggests in an excerpt from his new book The Planet Remade "deliberate modification of the climate" may be among our best options. Bina Venkataraman, on the other hand, takes a more cautious position, proposing that we need to implement thoughtful policies and restrictions before we move ahead. There'll be more in the next few weeks, and we hope you'll continue to join in the discussion.
Here are some of the other stories that we read on orange screens this week:
Poor taste: Adam Sandler's films have been flopping in the United States, but they're doing surprisingly well in Brazil. Amanda Hess reports that the increasingly international Netflix couldn't be happier.
Firearm safety: Politicians and activists sometimes propose that we move toward smart gun technology, but it's not always clear what "smart gun technology" actually entails. Donald Sebastian explores some of the most prominent proposals and possibilities.
Sarcasm: Katy Waldman breaks down a study about the best ways to convey sarcasm in a text message. Her explanation is super clear. Really!
Adorable insects: Scientists strapped cute 3-D glasses onto praying mantises to test their vision. We have pictures and they are not to be missed.
Events:
Robots are starting to look suspiciously familiar, but how realistic do we really want them to be? Join Future Tense in Washington, D.C., on Wednesday, Jan. 20 at noon to explore the future of human-robot interaction. Lunch will be provided; bring your own robot. Click here to learn more.
Powerful new technologies are helping us preserve antiquities threatened by ISIS. Join Future Tense in Washington, D.C., at 6 p.m. on Thursday, Jan. 28 for a discussion of how present technologies are being used to deliver the past to the future. Click here to learn more.
Listening to "Life on Mars,"
Jacob Brogan
for Future Tense
---