Remember when smartphones and tablets were exciting? The past decade has seen stunning advances in mobile computing, with devices growing more powerful even as they became slimmer and sleeker, thanks to the march of Moore's law. By now, however, they've gotten so slim and sleek, so blazingly fast, that processing power is no longer the operative constraint. Battery life is—and that's a problem, because Moore's law doesn't apply to batteries.
That's one big reason why, after years of downsizing, phones have grown larger again. Now tablets are doing the same. Where big tech companies once faced the challenge of persuading the public to get worked up over smaller, lighter devices, they now must convince us to celebrate larger, bulkier ones. The most anticipated new gadget of the year—the Apple Watch—disappointed many consumers when they learned they'd have to charge the thing every night. (Get past the disappointment, though, and you'll find it still has its merits—keep reading!)
The slowdown in smartphone and tablet innovation was supposed to be offset by a new wave of consumer technologies, including wearables, self-driving cars, virtual reality, and the Internet of Things. This year saw progress in each of these realms—not enough to justify all the hype, perhaps, but enough that we could begin to see the reason for it (see Tesla's autopilot mode and Samsung's Gear VR). Meanwhile, some companies surprised us with new products that no one quite saw coming, like Microsoft's first-ever laptop and Amazon's idiosyncratic Echo, a standalone speaker that listens to you and talks back. A few ingenious designers reimagined tools that we no longer think of as technology, such as wallets and pressure cookers. And we developed a fresh appreciation for some minimalist gadgets such as Google's redesigned Chromecast and Panasonic's basic earbuds, whose value only grows more apparent as rival offerings get pricier and more feature-packed.
Here, then, is Slate's annual, unapologetically uncomprehensive, unrepentantly eclectic roundup of the tools, toys, and technologies that most entertained and impressed us this year. Several are my own picks, based on my tests of multiple devices in the same category. Others, as you'll see, are the recommendations of Slate staffers who bought these gadgets for themselves, on their own time and with their own money—and were delighted with the results.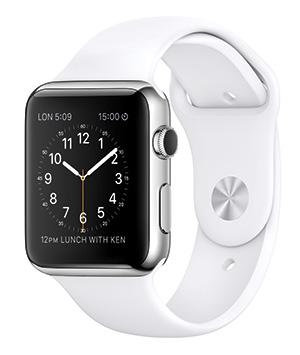 Best watch: Apple Watch ($349 and up)
Billed as the next great mobile platform, the Apple Watch underwhelms. Its promise was to untether us from the addictive little computers in our pockets. Instead, its tiny screen, weak battery, and lack of utilities such as a Web browser or cellular connectivity relegate it to the role of glorified iPhone accessory. It's a pricey one at that: The plastic-banded, aluminum-cased Sport model starts at $349, while others soar into the thousands. The Apple Watch also makes a poor substitute for a fitness band. Pricier and bulkier than a Nike Fuelband or Fitbit and cluttered with more features, the Sport is unlikely to win over the quantified-exercise crowd, and the fancier models unlikelier still.
But there's a different way to look at the Apple Watch: one in which it's judged not as the next revolutionary Apple product but as, well, a watch. In this more modest capacity, Apple's wrist wear shines.
Forget the Sport for a moment: It's too cheap-looking for those who view watches as fashion statements and too expensive for those who don't. Move up to the midrange Apple Watch, with a stainless-steel case and a range of more traditionally styled bands, and you're looking at a $600 watch that is just attractive enough to take the place of your higher-end Citizen, Seiko, or Timex—and far more versatile. As bare-bones as the Apple Watch's software might seem in comparison with, oh, an iPhone 6S, it probably goes without saying that it's a vast improvement over watches that come with no software at all. The ability to check text messages, get calendar alerts, or ask simple questions of Siri without pulling out your phone won't change your life the way a smartphone did, but it will make it awfully difficult to go back to wearing a watch that does none of those things.
Sure, it can be a pain to charge it every night and take it off when you go into the water, but in the four months that I wore the watch daily, I came to view these drawbacks as small tradeoffs for the device's other conveniences. And while the Apple Watch may be suboptimal as workout gear, its health-tracking features are going to delight a lot of traditional watch-wearers who wouldn't otherwise buy a fitness band. Who knows: Its gentle reminders to the desk- or couch-bound to get up and walk around every now and then might even help to extend a few lives.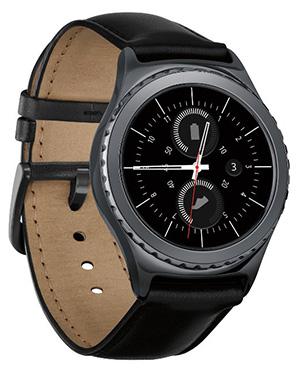 Honorable mention: Samsung Gear S2 Classic ($299.99 and up)
One big caveat to the Apple Watch: It only works with the iPhone. Similarly, earlier Samsung Gear models worked only with Samsung phones. This year's Gear S2, however, is compatible with a wide range of Android phones, and it'll cost you much less than an Apple Watch.
The first of Samsung's seven (seven!) smartwatches to feature a round face, the Gear S2 also happens to be the first that isn't aggressively ugly. (The Classic model in particular looks more like a watch than a smartwatch.) It boasts some key features that Apple's doesn't, including cellular connectivity and GPS. Motorola's Moto 360 might be even better-looking, but the Gear S2's longer battery life and nifty rotating bezel give it the edge. —Will Oremus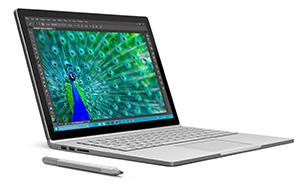 Best computer: Microsoft Surface Book* ($1,499.99 and up)
There are laptops. There are tablets. There are laptop-tablet hybrids that represent a compromise between the two, like the Lenovo Yoga. And then there's Microsoft's new Surface Book, a startlingly ambitious device that attempts to do it all—and nearly succeeds.
Weighing in at 3.34 pounds with a price that starts at $1,500 and goes way up from there, the Surface Book is neither light nor cheap. It is, however, a lot lighter and cheaper than an iPad Pro welded to a MacBook Pro, which is a pretty fair description of what the Surface Book aspires to be. In an age of minimalism, it is a machine for the maximalist.
At first glance, the Surface Book is a laptop, with dimensions and specs almost identical to those of the MacBook Pro. Touch a button on the base, however, and a novel mechanism that Microsoft calls the "muscle wire lock" will release the screen. Now you're holding, essentially, a lightweight version of the Surface Pro tablet, with its own touch screen and processor. It's a brilliant parlor trick, and it hints at a future in which the lines between desktop and mobile become meaningless. That makes it the perfect vehicle for Microsoft's equally ambitious new operating system, Windows 10, which can switch between desktop and tablet modes depending on the device you're using.
As exciting and impressive as it is, the Surface Book doesn't yet fully deliver on its promise. The ports are in the base, as is the main battery, while the detachable screen runs on an auxiliary battery that delivers only a few hours of power. That's why Microsoft doesn't bill it as a true tablet, calling it a "clipboard" instead. More troublingly, for a flagship product at a premium price, some Surface Books apparently shipped with a range of defects and technical glitches. Microsoft says the problems affected only a "small set" of customers, and it has been working feverishly to fix them, issuing a rather vague apology along the way. Still, until they're fully resolved, the snafus are worrisome enough to merit the asterisk next to the award above. —Will Oremus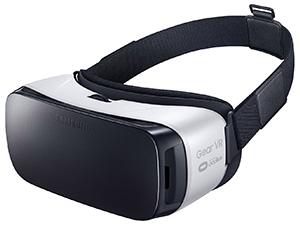 Best virtual reality viewer: Samsung Gear VR ($99.99)
Had your fun with Google Cardboard? If you own a recent, high-end Samsung smartphone, go ahead and step up to the Gear VR headset. It offers the best virtual reality experience currently on the market, and it's less than $100. You can play the most immersive video games ever made; tour the solar system; watch 360-degree videos from YouTube, the New York Times, Cirque du Soleil, and many others; step into a Van Gogh painting; watch Netflix in your own private ski chalet; envelop yourself in panoramic photos from all over the world; and watch Vimeo in a lunar theater while chatting with people from across the globe. You probably don't think you need to do all of that, but you'll be surprised at how much fun it is. —David Stern, director of product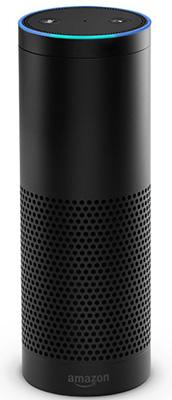 Best digital assistant: Amazon Echo ($179.99)
When I wake up and make coffee: "Alexa, play KCRW." When I'm on my couch and I can't reach my phone: "Alexa, what time is it?" When I hear a song for the first time in a while: "Alexa, how old is Aimee Mann?" When I'm right about something and a houseguest is wrong: "Alexa, play 'We Are the Champions.' " Voice recognition that really works—always on, always listening—soon becomes hard to imagine living without. —Seth Stevenson, contributing writer
Best streaming media device: Chromecast ($30)
At a time when Apple, Amazon, Roku, and others are competing to build the set-top box with the fanciest bells and whistles, the freshly redesigned Chromecast stands out more than ever as a minimalist bargain.
We've owned a Roku box, and every TV and Blu-ray player these days comes loaded with apps that supposedly let you access your streaming content easily. But the interfaces on older devices are clunky (spelling out show names with your TV remote? Ugh.), and the content is limited. When we got our first-generation Chromecast, my 9-year-old was watching Netflix within minutes, and we could watch all the college football and basketball games relegated to WatchESPN on our 55-inch television rather than on our iPad.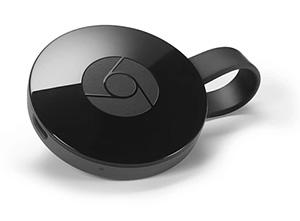 The great upsides of Chromecast are that you can throw pretty much anything from the Internet onto your television and that the device itself is cheaper than cheap. (One current promotion includes a $20 Google Play store credit—for a device that only costs $30 to begin with.) The downside is that Amazon has opted not to support it, so you need a Fire Stick or some other workaround to take full advantage of the streaming video available through your Prime membership. The colorful, disk-shaped second-generation Chromecast, with a nifty HDMI cable and a revamped app, looks to be an improvement upon a device that was close to perfect already. —Rachael Larimore, senior editor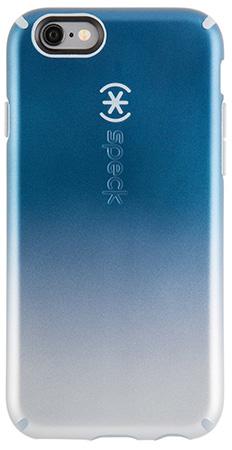 Best iPhone case: CandyShell cases from Speck ($19.99 and up)
The CandyShell iPhone cases from Speck are in no way chic. They aren't striving leather envelopes from Coach or glitter-encrusted sheaths from Yves Saint Laurent. But they are indestructible. The ones I like have a hard, shiny back and a raised rim made of grippy rubber around the face of the phone. This rim is surprisingly useful. Drop your phone and the bumper hits before the surface—I've never had a cracked screen. Prop your phone face-down on a slick or slanted surface—a porcelain sink or a curvilinear dashboard—and the phone just stays there, held in place by the bumper's sturdy rubber grip. Plus, if you poke around on Amazon, you can find them in wild patterns and cheerful colors that help your phone pop in the bottom of your bag. I'm sure Jony Ive shudders at the sight of them, but I wouldn't use an iPhone without one. —Julia Turner, editor in chief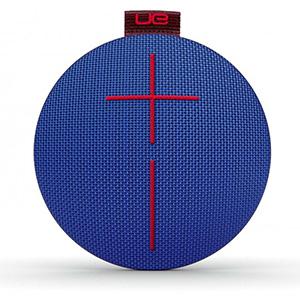 Best Bluetooth speaker: Logitech UE Roll ($89.99)
Logitech, which you may recognize as the company behind your keyboard and wireless mouse, also has the distinction of making the best all-around portable Bluetooth speakers currently out there. The Ultimate Ears line combines sound quality, power, and even waterproofing. You can also use the UE app (on iOS and Android) to coordinate two speakers or otherwise control them. The flagship UE Boom 2 is $200 (though it's easy to find it on sale), but for under $100 the UE Roll has a cool design and is a solid alternative. Before the Roll, Logitech offered the UE Mini, which was serviceable but boring. The Roll fits in better, offering 360-degree sound and real portability (it comes with a bungee cord). Between the flat design and fun colors, it feels like a Frisbee that plays music. Maybe don't throw it around too much, but the UE Roll is definitely meant to hang out with you wherever you are. —Lily Newman, staff writer and Future Tense blogger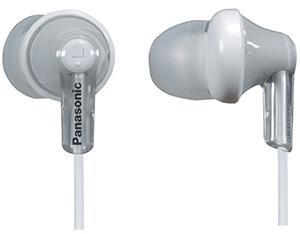 Best earbuds: Panasonic In-Ear Headphones ($5.95 and up)
The state of earbuds is not strong, as Slate's Seth Stevenson lamented in 2014. They fit poorly, they fall out, they get lost, and they break. An exhaustive investigation of alternatives led Stevenson to Bose headphones with StayHear tips, which start at about $100. But for those who just want a simple way to listen to whatever's on their smartphones at the moment, there's a far cheaper alternative. Panasonic's basic In-Ear Headphones have a bunch of different tips, so you can find the one that fits your ear. They sound just fine. Best of all, they cost just $6 a pair. I buy five at a time and never worry about losing or breaking them. —Gabriel Roth, senior editor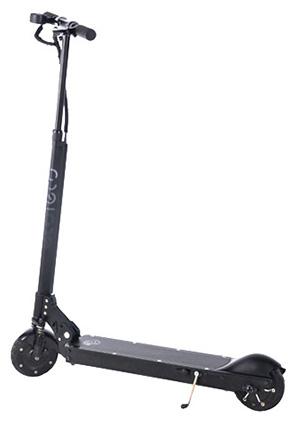 Best motorized scooter: EcoReco M3 E-Scooter ($899)
I absolutely loved tooling around Manhattan on the EcoReco, a device that's like a child's scooter that's been 'roided up by an electric motor. You stand on it, holding the upright handlebars, and kick with your foot to start. It accelerates smoothly and silently as you pull on its throttle trigger. It has a reassuring, bicycle-style brake on its handlebar for when you need to come to a quick stop. I had zero trouble controlling its speed, steering it around corners, or gracefully hopping on and off.
When folded—a process easily accomplished in a few seconds—the EcoReco can be stowed under a desk or in a hall closet. It's no problem on a moderately populated subway car. In a packed subway, it's a bit bulkier than you want it to be but not unmanageable.
I actually looked forward to running errands around the city so I could take this thing out for a spin. People in the office also begged to give it a try. When I lent it out, folks of all shapes and sizes came back from their scooter jaunts with smiles on their faces. Save, that is, for one fellow who forgot to let go of the throttle after his dismount, squeezing the accelerator even though he was no longer on board. The scooter zoomed into a printer, creating much commotion but no lasting damage. —Seth Stevenson (adapted from his April 23 motorized scooter review)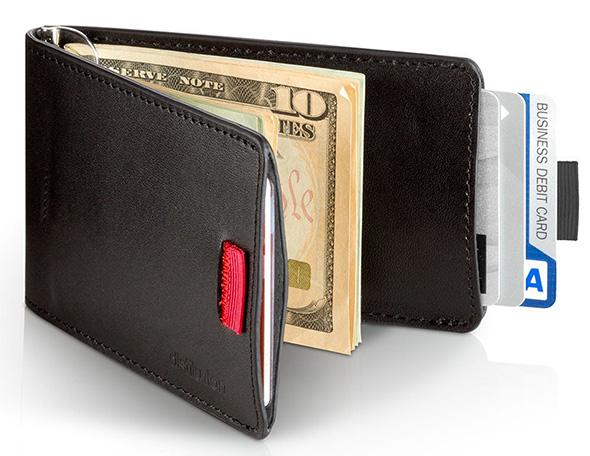 Best wallet: Wally Bifold ($49.99)
You may not think of wallets as technology, but this one from the Charleston, South Carolina, design startup Distil Union reminds us that even the most basic tools can be made new with a little ingenuity. It also happens to be perfect for the mobile age, when we need fewer physical cards and paper receipts than ever.
To achieve the slimmest possible profile, the Wally Bifold dispenses with interior pockets altogether. The only thing inside is a lightweight money clasp, which makes it easy to flip through your bills without pulling them all out at once. So where do you keep your plastic? You stash it discreetly in the wallet's side pockets, which work like twin card sleeves. But it's the way you get the cards out that's ingenious: a pair of thin ribbons, one red and one black, that function as pull tabs. Tug on a tab, and the cards slide out just far enough for you to easily pick out the one you need. Push the card back in, and the tab retracts along with it.
The result is a wallet so thin, even with a dozen cards and several bills stuffed inside, that you might forget you're carrying it. —Will Oremus (adapted from his Feb. 19 Wally Bifold review)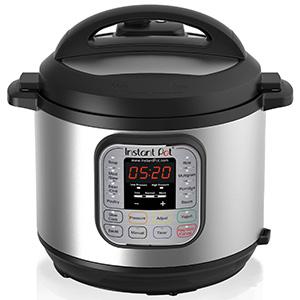 Best kitchen gadget: Instant Pot 7-in-1 ($114.79)
In a small apartment kitchen, it's easy to fill up your counters and cabinets with bulky, single-function items. Not so for this combination rice cooker, slow cooker, pressure cooker, and yogurt maker. It has presets for common items such as meat, rice, and beans, as well as manual settings. If you upgrade to another model, you can even control it from your smartphone via Bluetooth. —Valerie Woolard, software engineer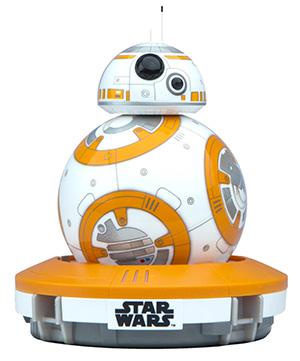 Best robotic toy: Sphero BB-8 ($149.95)
With Disney's Star Wars: The Force Awakens out this week, it's time to buy a Sphero BB-8 if you don't already have one. The company has made other robotic toys, but this one, which you control from Android or iOS devices over Bluetooth, is just a total delight. The toy tends to run around like a maniac and slam into things or hide under your couch, but it's a great design that truly conveys BB-8's happy spirit. There are useful gadgets, and then there are novel gadgets, and this resides firmly and happily in the latter category. —Lily Newman
Disclosure: Slate is an Amazon affiliate; when you click on an Amazon link from Slate, the magazine gets a cut of the proceeds from whatever you buy. The recommendations in this article were made by Slate editorial staff without regard to the magazine's participation in the Amazon affiliate program. Prices listed are accurate as of Dec. 17, 2015.