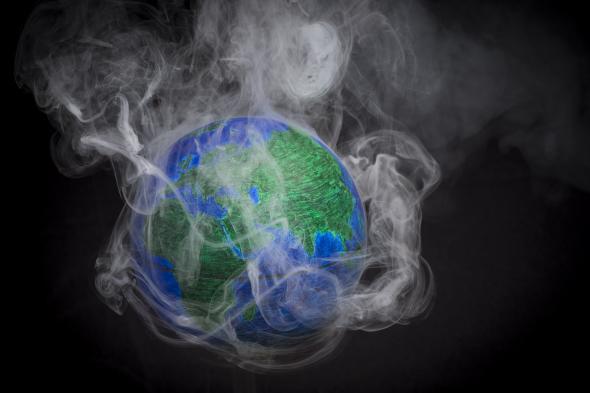 Greetings, Future Tensers,
Don't call it a starting line, we've been in climate talks for years. The Paris climate summit, which began this Monday, follows from more than 20 years of political effort. To literally see what's at at stake, look no further than these chilling photographs of Indonesian fires, which are both consequence and cause of climate change. Or read up on Kiribati, an island nation that may have to relocate its entire population in the face of rising sea levels. If you need help understanding what's going on in Paris, Eric Holthaus has you covered, with this helpful guide to the stakes and the stylistics of the meetings. Crucial as climate change is, some still underplay its importance, thanks in large part—research suggests—to decades of denial by ExxonMobil and the Koch Family Foundation.
There are, of course, those who are trying to do good. This week, Bill Gates—along with a group of other private investors including Mark Zuckerberg and Jeff Bezos—announced the creation of an investment group that will pursue new clean energy technologies. While that's great, not everyone's convinced that it's the best news: Daniel Gross, for one, argues that Gates' billions would be better spent in an attempt to influence politics and policy than in an effort to develop new industries. Meanwhile, Zuckerberg is pursuing a host of other changes as well. He and his wife, Priscilla Chan, have engaged in sweeping charitable efforts in the past. On Tuesday, however, they went even further, announcing that they would be dedicating 99 percent of their wealth to their philanthropic efforts through an initiative that sounds an awful lot like the Bill and Melinda Gates Foundation. The foundation news also served as a birth announcement for Zuckerberg and Chan's daughter, Max (posted on Facebook, naturally).
In preparation for an event of our own, Future Tense explored the origins of Afrofuturism this week, delving into its complex interplay of utopian and dystopian vision. Though the term Afrofuturism is relatively new, the movement it represents isn't, as Jane Carr showed with this article on a recently discovered W.E.B. Du Bois story. And looking ahead to next week, John Villasenor spoke up in defense of algorithms, even as Mark Graham delved into their sometimes dodgy geopolitical ramifications.
Here are some of the week's other stories that had us guessing our next credit card numbers:
Events:
Join Future Tense in Washington, D.C., for a screening of October Sky hosted by Dr. France Córdova, director of the National Science Foundation, at 6:30 p.m. on Dec. 2. (Yes, that's tonight!) To attend, please RSVP to futuretensedc@gmail.com with your name, email address, and any affiliation you'd like to share.
Join Future Tense in New York on Dec. 3 at 6:30 p.m. for "Afrofuturism: Imagining the Future of Black Identity." Click here to RSVP.
Algorithms are learning more and more about us while we seem to understand them less and less. Join Future Tense for a lunch discussion on "The Tyranny of Algorithms" in Washington, D.C., on Thursday, Dec. 10. Visit the New America website to learn more and RSVP.
Watching the weather,
Jacob Brogan
for Future Tense
---