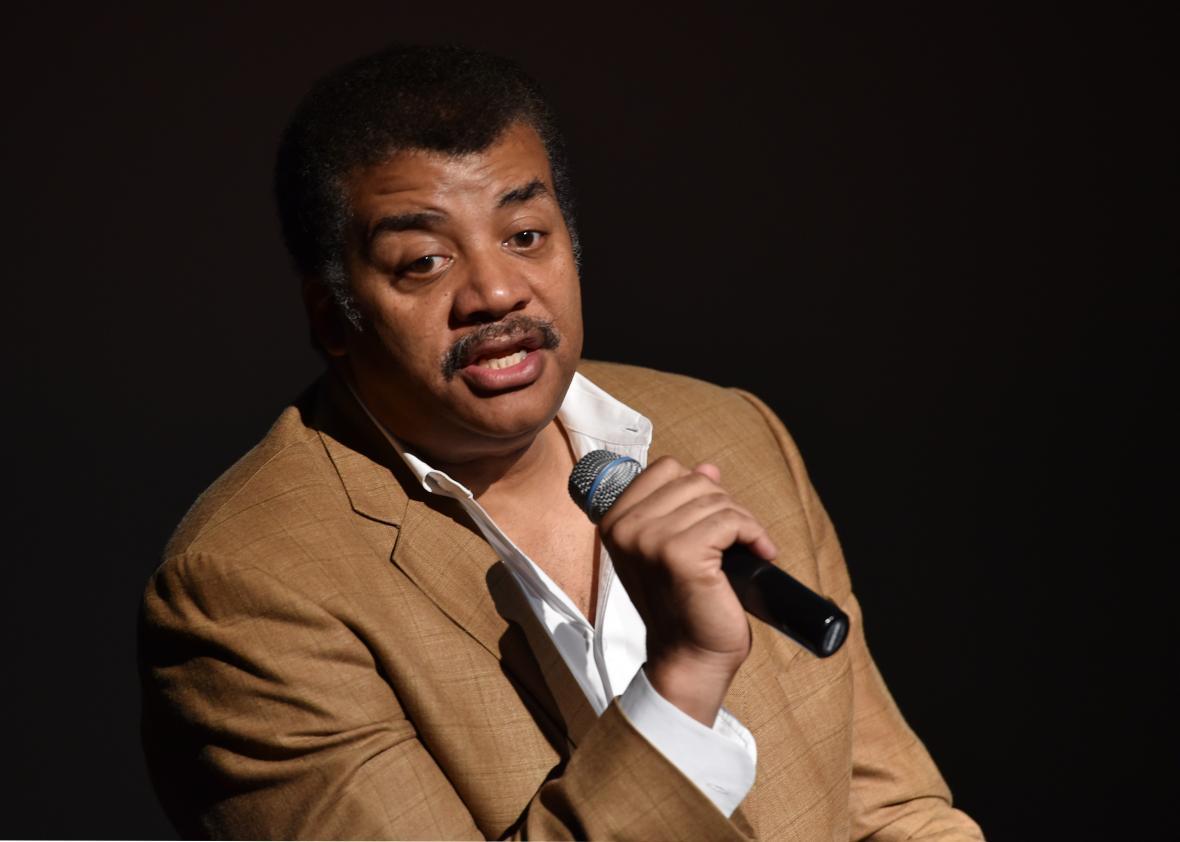 Greetings Slate-liens,
If you want proof that the future is sometimes just more of the same, look no further than the news that CBS will be releasing a new streaming-only Star Trek series in 2017. If you want to know what made the show great in the first place, check out this video, in which Neil deGrasse Tyson talks to Future Tense's Lily Hay Newman about the original series' worst fight scene. (And we thought modern TV's fight scenes were tellingly terrible now!) Tyson also talked to us about the connection between science communication and politics, arguing that voters need to demand more from their candidates.
On the security front, Dan Gillmor proposed that the Justice Department's ongoing attempts to access suspects' devices makes open-source and free software platforms more important than ever. These aren't idle concerns: Documents obtained by the American Civil Liberties Union of Northern California confirm that cellphone surveillance technology known as stingrays can actually record calls, not just make them reveal their locations. If these developments leave you concerned about privacy, you might also want to check out Signal, an encryption app now available for Android.
Here are some of the other stories that had us chasing blimps over Pennsylvania:
Events:
Holding out for a Firefly reboot,
Jacob Brogan
for Future Tense
---