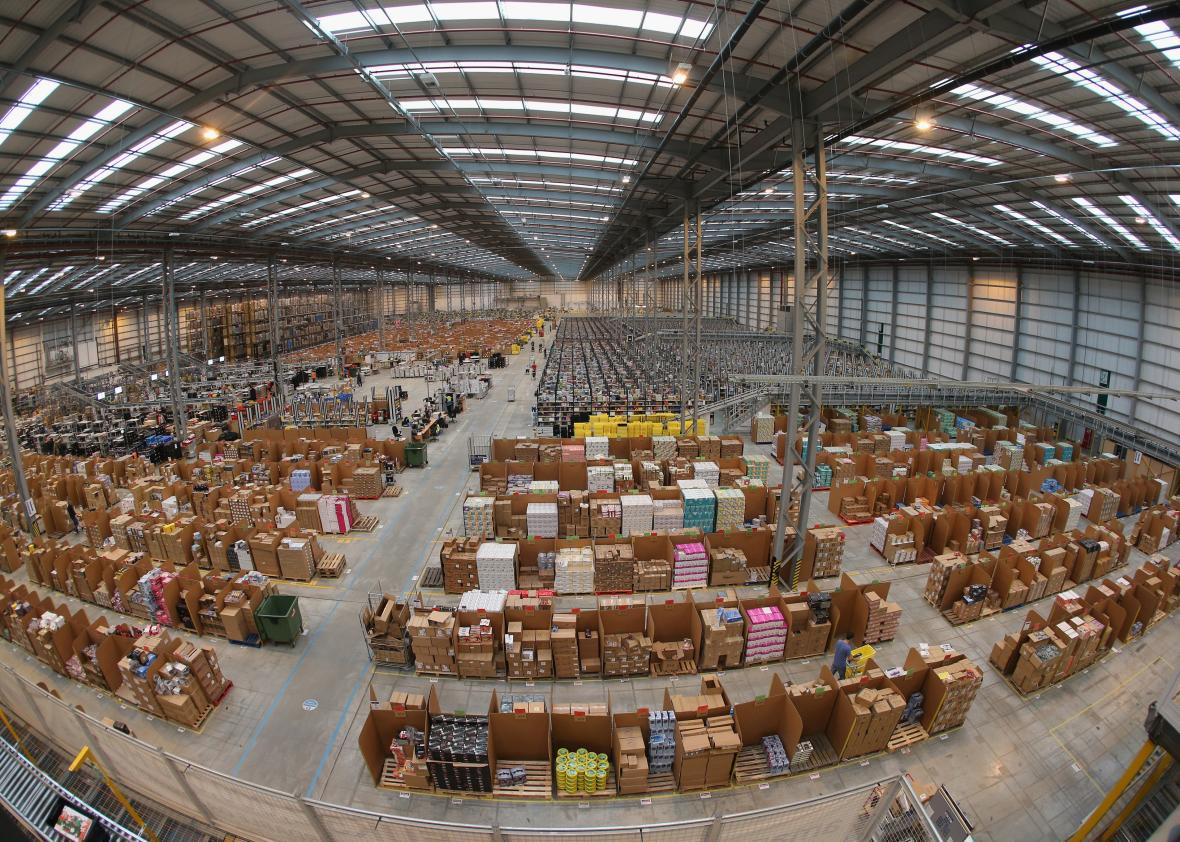 Howdy Slate-liens,
Happy Thanksgiving! Will you be heading out to some of America's dying department stores for our annual ritual of post-consumption commercial gluttony this Friday? If so, look out for the Salvation Army's new digital red kettles. And keep in mind that some stores are now using face recognition technology to monitor shoplifters (and the rest of us). Let's just hope they don't expect crime fighting algorithms to save their floundering business models.
There are, of course, plenty of options for those who'd like to shop from home, like this new company that makes shirts for shorter guys. But if you're doing your gift-buying online, consider activating two-factor authentication on your Amazon account, especially in light of the company's recent admission that some user passwords were improperly stored.      
Are you hoping to get a drone this holiday season (or planning to buy yourself one on the sly)? You may have to register it with the FAA before you send it aloft, but the process should be surprisingly simple. What's more, that registration will probably be exempt from Freedom of Information Act requests, a detail that has Slate's Justin Peters up in arms. For now, at least, all you need to know is that third-party drone registration services are a waste of time and money
Here are some of the week's other stories that had us wishing we'd learned to code in the classroom:
Events:
Join Future Tense in Washington, D.C., for a screening of October Sky hosted by Dr. France Córdova, director of the National Science Foundation, at 6:30 p.m. on Dec. 2. To attend, please RSVP to futuretensedc@gmail.com with your name, email address, and any affiliation you'd like to share.
Join Future Tense in New York on Dec. 3 at 6:30 p.m. for "Afrofuturism: Imagining the Future of Black Identity." Click here to RSVP.
Algorithms are learning more and more about us while we seem to understand them less and less. Join Future Tense for lunch in Washington, D.C., on Thursday, Dec. 10, 2015, for a discussion of this emerging topic. Visit the New America website to learn more and RSVP.
Preparing the stuffing,
Jacob Brogan
for Future Tense
Support Slate's journalism! When you join Slate Plus, your membership helps underwrite our most ambitious projects—you'll also get a suite of benefits, including exclusive interviews with Slate editors and writers, early access to the Slate stories everyone will be talking about, extra podcast segments, and reduced advertising.
Start your free trial today at slate.com/plus.
---