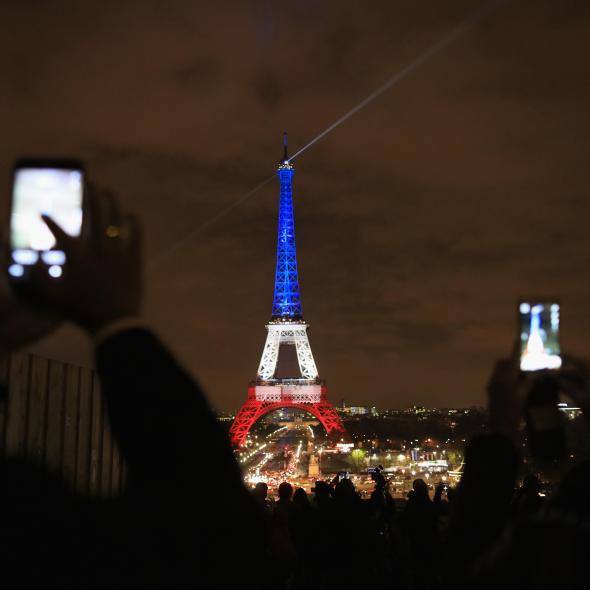 Greetings Slate-liens,
The tragic attacks last week in Paris provided a powerful demonstration of just how central social media has become to modern life. Even as breaking news crisscrossed the world through Twitter, ordinary Parisians were using hashtags to keep each other safe. Similarly, Facebook deployed its safety check feature, allowing users to tell their networks when they were in the clear. Although Safety Check debuted in 2014, lFriday's events marked one of its first prominent activations. Even as she praised this feature, Lily Hay Newman warned that it may be almost too effective for its own good, not least of all because the assurance it provides feels so necessary.
Meanwhile, some in the intelligence community warned that consumer-accessible encryption technologies may also be too effective, making it difficult to detect and prevent terrorism. As Marcy Wheeler pointed out, however, the "metadata dragnet" failed well before cryptography got in the way, meaning that it would have been difficult to identify encrypted communications in the first place. These developments may necessitate other approaches, such as the Good Judgment Project, a zany federal project that recruits everyday citizens to predict future events.
Jim O'Donnell, university librarian of Arizona State University, offered a different sort of prophecy at a Future Tense event last week, weaving a narrative about the library of 2100. Though not all librarians agree with his extrapolations, his story was nevertheless a compelling one. And as Elizabeth Garbee's research into the representation of female scientists in pulp literature shows, science fiction can have sweeping real-world effects. Garbee concludes that "our stereotypical scientist needs a makeover," as does our stereotypical computer scientist, a fact demonstrated all too plainly by the underrepresentation of women at hackathons.
Here are some of the other stories that had us motorizing our picnic tables this week:
Events:
Taking my hands off the wheel,
Jacob Brogan
for Future Tense
---