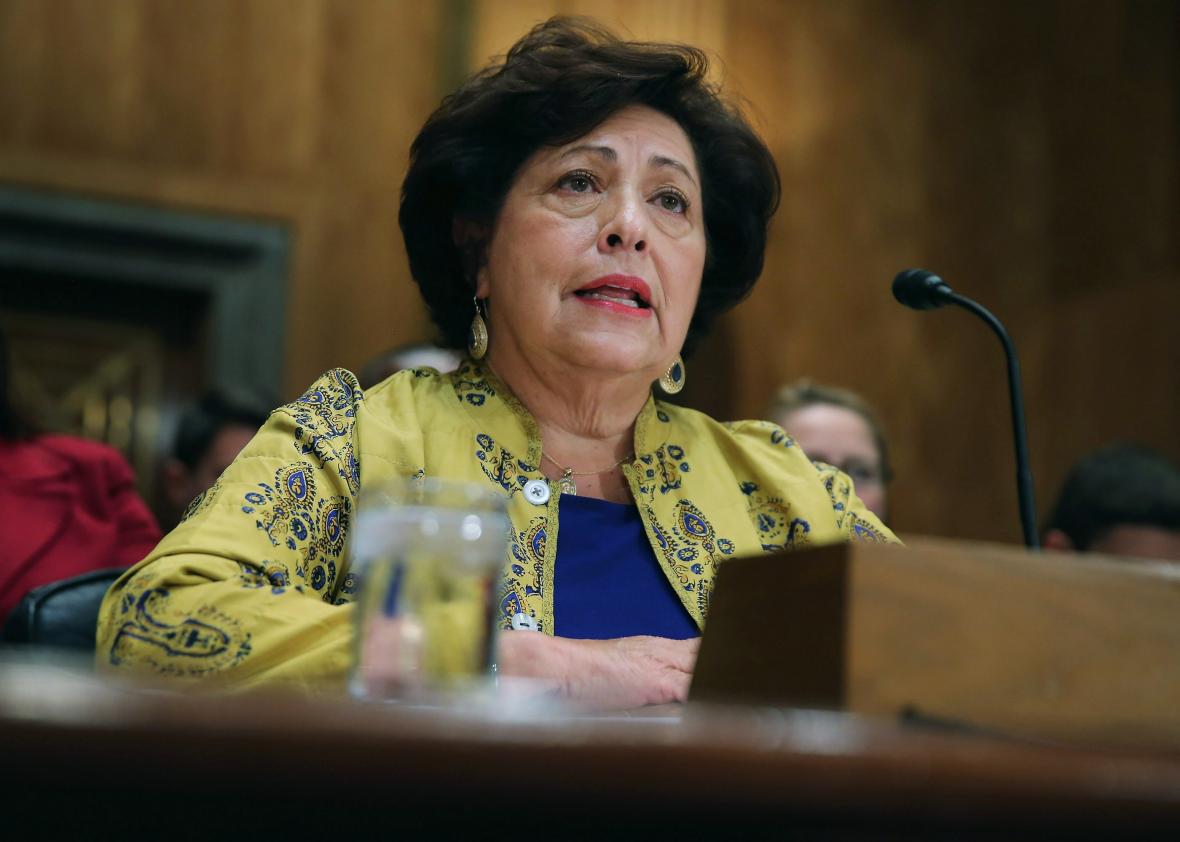 The director of the beleaguered Office of Personnel Management, Katherine Archuleta, handed in her resignation to President Obama on Friday, according to the New York Times. Since the news of the government employee data breach originally broke in June, the estimated number of those affected has continued to rise: Originally thought to be 4.2 million, then 18 million, and the most recent announcement by the OPM shows as many as 21.5 million social security numbers have been compromised in two separate hacks.
And, as Slate's Lily Hay Newman reported this morning, the OPM breach extends beyond just those numbers:
The records, especially from the background check database but also overall, contained extensive personal information in addition to SSNs. They also frequently contained information about family members, friends, former civilian colleagues, or other people relevant to a background check or security clearance process, even if those people's social security numbers weren't compromised.
Until today, Archuleta had resisted the many calls for her resignation, instead blaming the legacy systems in place at the OPM. At the end of June, her agency proposed steps to improve its security system, but many legislators point to Archuleta's slow response as a signal that a change in leadership is necessary.
Archuleta has held her post since November 2013. The deputy director of management at the OPM, Beth Cobert, will assume the position until a replacement is found.
---