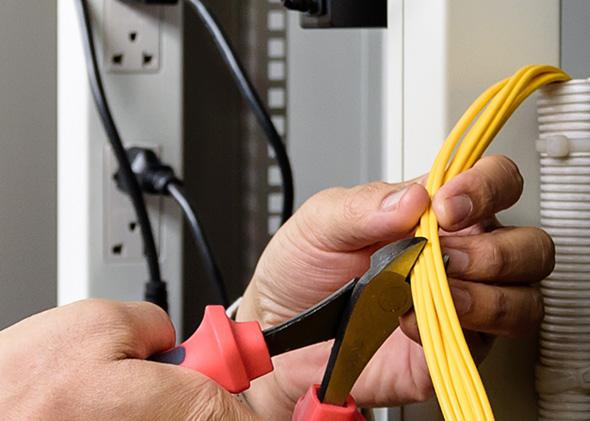 We all experience frustrating Internet outages at home and work, but they're not usually caused by a total connectivity blackout. Over the last year, though, different parts of the broader San Francisco Bay Area have lost Internet service because someone cut vital fiber-optic cables. And now the FBI is on it.
Reuters reports that the latest incident occurred on Tuesday in the suburbs of Sacramento, California, where one or more perpetrators clipped three important cables. Wave Broadband spokesman Mark Peterson told Reuters that the fiber was cut at 4:20 a.m. local time and that the company is working on repairs to restore connectivity. Wave is a customer of Level 3 Communications and Zayo Group Holdings Inc., which own the cables.
FBI Special Agent Greg Wuthrich told USA Today that this rash of attacks started on July 6, 2014, if not earlier. "When it affects multiple companies and cities, it does become disturbing," he said.
The incidents show how easy it is to compromise Internet infrastructure, leaving whole regions without connectivity. Sometimes cable cuts happen innocuously, like the rig accident in Denver, Colorado, that caused a Comcast outage in May. But malicious cuts have been happening, too. In February, a large swath of Arizona lost CenturyLink Internet, land-line, and cell phone service for several hours because of "vandals," according to CBS News.
Cord-cutting, alas, isn't just for cable TV defectors anymore.

---