As soon as the gossip blog Gawker flickered online in 2002, it apologized for lowering the discourse. "On some larger existential level, we, too, find it mildly disturbing that people are actually interested in Paris Hilton's reading habits," the site announced in an early FAQ. "This is the culture in which we live … oooh, let's not think about it too much."
Soon we'd all have weightier things to not worry about. On Nov. 10, 2003, Gawker Media unveiled Fleshbot, its own alternative porn blog, and hours later, a tipster sent along a just-leaked home video of hotel heiress Paris Hilton having sex with a former boyfriend under the green glow of a night-vision camera. Fleshbot posted still photographs, a saucy recap, and links to the dark corners of the Web offering the full tape for free download. Internet voyeurs descended with such force that they crashed the server. The incident established Hilton as a new breed of celebrity and Gawker as the tabloid newspaper's next frontier. Fleshbot's editor took it as a sign: "The porn gods were definitely smiling on us," he said.
Over the next decade, Gawker Media's expanding empire of blogs was blessed with material leaked from the devices of luminaries like Fred Durst, Peaches Geldof, Cisco Adler, Paris Hilton again, Jude Law, Melania Trump, Kobe Bryant, Cameron Diaz, Rebecca Gayheart, Brett Favre, and Olivia Munn. Gawker wasn't the only online outlet to publish similar material—see Perez Hilton, the gossip who named himself after a celebrity and drew semen on paparazzi photos—but it was usually the only one worth reading. In 2011, GQ anointed Gawker sports blog Deadspin "The Worldwide Leader in Dong Shots" in recognition of its tireless pursuit of penis pics. If the stars complained, they only perpetuated their own salacious storylines. When Hilton said in 2006 that it felt bad to be called a slut, a Gawker blogger briefly considered sympathizing but decided against it. Sometimes, a lawyer-to-the-stars would send a stern takedown letter, citing copyright law or other legalese, and Gawker would comply, or not, and then puckishly publish the letter itself. Occasionally, a celebrity would actually file a lawsuit, and Gawker would write a check to make it go away. As one Gizmodo writer put it back in 2005: "[W]e care about privacy, unless it's the privacy of someone famous." Click!
But the porn gods giveth, and the porn gods taketh away. A celebrity sex tape helped build Gawker, and now a celebrity sex tape is threatening to destroy it. In November 2012, Gawker acquired 30 minutes of grainy security tape showing the professional wrestler Hulk Hogan screwing his friend's wife on her canopy bed, with the friend's blessing. The site published a 100-second highlight reel (Gawker's lawyers say it contains just nine seconds of truly graphic stuff), pairing it with a 1,400-word essay by then-Gawker editor A.J. Daulerio that meditated on the nature of celebrity voyeurism and then offered a thrust-by-thrust account of unpublished portions of the tape. Hogan sued. He claimed the tape had been shot and released without his knowledge, and besides, video of his erect penis did not constitute news. Hogan had suffered "embarrassment, humiliation and hurt feelings" as a result. He asked for $100 million and refused to settle for less.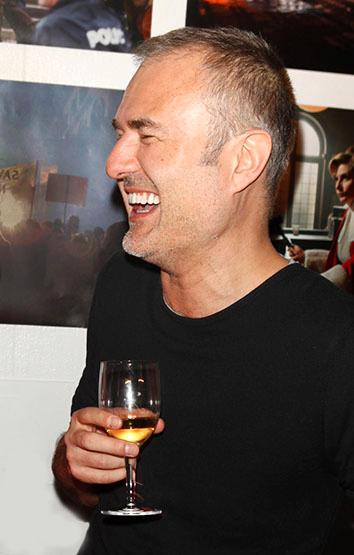 Next month, after failing to try its case in front of a federal judge, Gawker will defend its journalistic freedoms in a Florida state court, where Hogan is a hometown hero and Gawker founder and CEO Nick Denton expects he'll be welcomed by locals as a "pornographer and foreigner." Hogan is suing Gawker, Denton, and Daulerio over, among other things, the "publication of private facts," arguing that while the sex-tape clip showed a real event, the footage was so offensive, private, and outside the bounds of public concern that journalists should be barred from running it. Gawker contends that the leak of a video featuring a reality TV star, memoirist, and raunchy morning-show guest having sex with his best friend's wife is extremely newsworthy, that its existence was in fact national news far before Gawker stepped in, and that it was well within the site's rights to roll the clip. (Disclosure: My usual editor, Slate News Director Allison Benedikt, is married to Gawker Media Executive Editor for Investigations John Cook. And Slate Culture Editor Dan Kois is married to Alia Smith, a member of Gawker Media's legal defense team. Neither editor worked on this article.)
I won't weigh the various legal arguments here; that's a job for a jury of Hulk Hogan's peers. Instead, let's observe a moment of silence for the social downfall of the leaked celebrity sex tape, the online curiosity that once delighted and aroused millions until they realized that what they were actually watching was the graphic footage of a life unraveling. Hulk Hogan was the genre's final unambiguous star. When his tape hit, his humiliation delighted us, and then everything changed.
* * *
There was a moment in history when a celebrity could film a sex tape without worrying about it being screened in every home in America. In 1989, hard copies of a sex tape featuring Rob Lowe circulated to the press, Entertainment Tonight aired clips, and People magazine reported pirated versions were selling for as much as $5,000. In 1995, rumors of a "home video" featuring Pamela Anderson and Tommy Lee started circulating around L.A. Then, janky websites popped up around the Internet, offering VHS copies via mail order. In 1997, a 25-year-old Web entrepreneur streamed it on his website.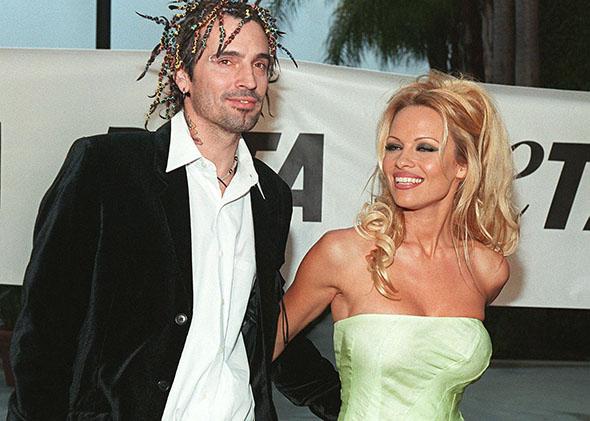 Audiences were receptive. The tape's very existence became such a conversation piece that people who would otherwise never admit to consuming porn now had an excuse to watch a Baywatch lifeguard and the dude from Mötley Crüe do it on a boat. Many viewers guessed that Anderson and Lee had leaked the tape themselves. Their oversexed public personae fit the profile, and it seemed more likely than the truth: The couple had fired the wrong electrician from their mansion renovation, he'd retaliated by extracting a 500-pound safe from their garage, and when he sawed it open he'd found the tape stashed with Anderson's bridal bikini and Lee's Rolex. Fighting the release of a sex tape only heightened the public's interest and increased the value of the material, so public humiliation was basically indistinguishable from PR. Anderson and Lee sued and settled with the various pornographers who had sold the tape; one of them was eventually ordered to cough up $1.48 million.
By the time Hilton's tape was released, it was assumed that the fame monster had unleashed the film as a prelude to her ghastly new reality show. In 2007, Hilton's onetime personal assistant shot to fame on the same schedule: Kim Kardashian's sex tape leaked online, then Keeping Up With the Kardashians premiered. The sex tape release became such a marketing cliché that porn companies recruited D-listers to film professional videos and half-heartedly brand them as leaked "tapes." (In one devastating turn, Teen Mom's Farrah Abraham actually expected audiences to believe her porn tape was meant as a private affair between her and her "boyfriend," played by the famous porn star James Deen.) As stranger and stranger celebrity specimens were exposed—Verne Troyer, Tonya Harding, Dustin Diamond—the whole thing started to look like a big Hollywood in-joke. And the Hogan tape fit easily into that framework: The washed-up wrestler strips out of his trademark skull bandana and romances the wife of a Florida shock jock legally named Bubba the Love Sponge Clem. When the New York Times learned of the bizarre love triangle caught on tape, the paper called it "horrible to contemplate" but "delightful to discuss."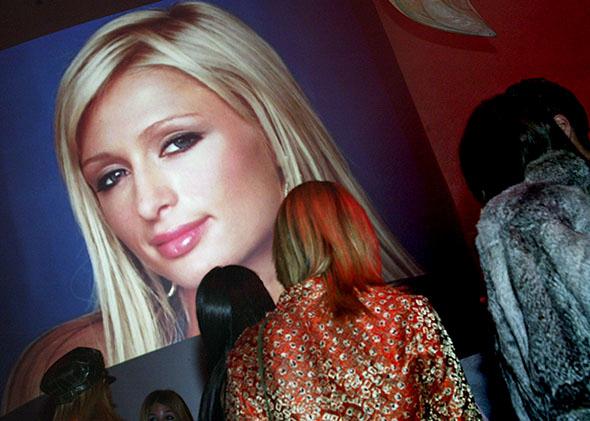 Perhaps believing that celebrities wanted to be seen was an easy way for audience members to quiet their guilty consciences. But in some cases, it was clear the star wasn't on board, and few seemed to care. If the subject of the latest tape hadn't been smart enough to sell her sexuality, one deranged line of reasoning went, then she must be so stupid that her inner life is hardly worth contemplating. "Spare us the outrage at how you feel sooooo betrayed, how you have no idea how this could have fallen into the wrong hands," Salon chided Hollywood's latest crop of reality-porn stars in 2010. "And if you are actually dumb enough to make a sex tape and think it won't get leaked, you are too dumb to ever have sex again."
Gawker has entertained more sophisticated justifications for airing photos and tapes. Publishing the material felt simpatico with Nick Denton's vision for Gawker as a place that would publish the risky real story behind the safe and sanitized newspaper version. It was so self-righteous of more upstanding outlets to breathlessly cover a celeb hack without publishing the pictures, given that the writer had undoubtedly seen the pics and the reader would soon be Googling them. Gawker just dispensed with the pretense. And did the rich and famous really need another media sycophant? These people had made millions lying on "reality" television shows and now they were complaining about video evidence of something that actually happened. In the end, Denton believes that "the supposed invasion of privacy has had incredibly positive effects on society," as he told the Hollywood Reporter in 2013. Some people may see Gawker's outing of a closeted celebrity or publishing of a private sex tape as an act of public humiliation, but it can also be liberating—if not for the subject, then for those in the crowd who no longer feel alone.
But as Gawker's account of the Hogan tape amassed millions of clicks, a rival media narrative was emerging. Christopher Chaney was sentenced to 10 years in prison for hacking into the accounts of Scarlett Johansson, Mila Kunis, and dozens of other women and dumping their nude photos online. In a tearful videotaped witness statement, Johansson testified that the photographs had been private images shared between husband and wife. She called Christopher Chaney's actions "perverted and reprehensible." Ironically, the spotlight on Johansson alerted the public to the fact that everyday women across the country were experiencing similar violations. Chaney had also targeted two nonfamous women he knew personally; one compared his online abuse to physical stalking and the other said he nearly drove her to suicide. Soon, the problem had a name: "revenge porn." People had scoffed when Tommy Lee claimed that filming a sexy home video was a totally normal vacation activity, but he was right. Old narratives started to flip. In 2013, Kim Kardashian sat down with Oprah to talk about her own tape, and when Oprah noted that some believe Kardashian leaked it herself, Kardashian replied that the incident had caused such grief and humiliation to her family that she felt some relief that her father was already dead.  
Last summer, the public got a chance to recalibrate its response to an act of nonconsensual celebrity exposure. Hackers accessed the iCloud accounts of more than 100 famous women and scattered their private photos across the Web. When comedian Ricky Gervais and New York Times columnist Nick Bilton floated some dumb jokes about how your nudes can't leak if you don't take nudes, their followers were not amused. And when Perez Hilton threw some of the photos on his blog, the mob turned on him so fiercely that he instantly removed them and apologized for his actions. Soon, Reddit, Twitter, and Google had each drafted formalized policies pledging to remove sexual material from their corners of the Web at the subject's request. After Hilton's tape leaked, her family publicist had advised her to decline any substantive interviews and instead go on SNL to laugh it off. But now, publicists and tabloids turned serious: "Jennifer Lawrence Speaks Out," went a representative headline in People.
What happened? For one thing, the Internet masses had found a new vice, outrage, to replace our voyeurism. The event also illustrated the strength of numbers: When dozens upon dozens of women are hacked and exposed for no discernable reason beyond their beauty and success—joining thousands upon thousands of famous and unknown women who have been exposed elsewhere on the Web—it's harder to claim that every woman brought it upon herself. Still, just one of the victims propelled the bulk of the sympathy: Lawrence, a white ingénue with a pristine reputation that elevated her above the likes of Pamela, Paris, and even Scarlett. (Not to mention women like Jill Scott, whose victimization the press simply ignored). In 2003, famous-for-nothing Paris Hilton had represented what pop culture critic Thomas Fahy calls a "supremely undemocratic" mode of celebrity. At a time when the rich were getting richer, she was greedily grabbing for fame, too. Watching the tape felt almost like a populist imperative: Knock the princess down a peg. Jennifer Lawrence registers as the anti-Paris: She is the daughter of a Louisville, Kentucky, construction worker who skinned a squirrel to get her first Oscar nomination and tripped up the steps on the way to her first win. Tearing her down feels self-defeating.
* * *
Exposing a woman's body in the name of class warfare is an ugly impulse. But back when blogs were new, they felt like they existed somewhere below the surface of civilized discourse. What happened there didn't feel like it totally counted. Only now can we see that it often did. Twelve years later, Paris Hilton's sex tape still looms large over her search results. "I'll have to live with that for the rest of my life and explain it to my children," Hilton told Piers Morgan in 2011. "I'll never be able to erase it." Now, when  Nick Denton frames Gawker's battle with Hogan as "fighting for the truth to hold elites accountable," he sounds a little stuck in the past. As Gawker blossomed from blog to empire, the power differential between writers and subjects narrowed.  What once felt edgy and rebellious now landed as a little bit mean. Part of this is just optics: Denton's pockets are not nearly as deep as the tabloid bigwigs' of previous eras, Hogan remains one of America's most recognizable wrestling stars, and a win for Hogan could sink Denton's battleship. But from the reader's perspective, Gawker is among journalism's most trafficked and imitated institutions. Shouldn't it model some accountability, too? In 2012, The Newsroom actress Alison Pill accidentally tweeted a topless photo of herself, quickly deleted it, and apologized to her followers; Gawker resurrected the picture, published it, and replied, "no apologies necessary." That seemed creepy then, and it still does.
Some celebrity nudes still fail to incite outrage. Few lost sleep over Anthony Weiner's well-circulated dick pic collection. People who say racist things while filming themselves having sex—like the pro soccer players recently featured on Deadspin for barking racial epithets at an orgy—will not be spared. But even nonawful celebrity men rarely elicit sympathy over their publicized pics. Over the past few years, revenge porn has been recast as a sexist act, and rightfully so; its victims are predominantly female, and the social consequences are more extreme for women and girls. But we're lacking a clear framework for understanding how to feel when men are exposed online. Some men are Brett Favres, guys who sent penis pictures under such creepy circumstances that publication feels like an appropriate rebuke. Others are Rick Salomons, guys we barely see and quickly forget as we embark on a yearslong hounding of Paris Hilton. Now there are Hulk Hogans, guys who are painted as clowns then paraded around in front of wives, friends, fans, ex-wives, and the New York Times, which might "never see Hulk Hogan's trademark mustache the same way again." When the tape hit, Hogan sank into his friend Howard Stern's couch and winced when Stern congratulated him on his performance. "Honestly, I've seen probably about 15 seconds of it, because it got me so sick to my stomach, and my chest, that I thought I was going to have a heart attack," Hogan replied. Some kinds of humiliation are universal.
Still, it would be a mistake to recast Hogan as representative of revenge porn victims everywhere. Celebrities are people too, but they're also businesses; we are their customers, and journalists help us understand how our money's being spent. When a second sex tape featuring Pamela Anderson emerged (this one co-starring Poison's Bret Michaels), Anderson sued to stop an Internet porn company from selling it, and the court ruled in her favor; even a sex symbol who'd made a sex tape with Tommy Lee shouldn't have to show the world a tape featuring an entirely different '80s rocker. But when Anderson sued Hard Copy for airing a few (blurred) clips of the video in a report on the tape's existence, the court upheld Hard Copy's right to report the news. Gawker's clip differs in that it was longer, uncensored, showed footage that hadn't been previously published, and was possibly filmed without Hogan's consent. But the tape's origin story is contested, and Hogan is easily aggrieved. When a woman accused him of sexual battery, he sued her; when his ex-wife Linda alleged domestic abuse in her memoir, he sued her; when a series of back surgeries stopped Hogan from inking a last-hurrah wrestling contract, he sued the surgeon; when his auto insurance failed to cover the cost of his tipsy teenage son recklessly driving his sports car into a tree, causing permanent brain damage to a passenger, Hogan sued his insurance company; when that didn't work, he sued Linda, too, for not forcing him to be better insured; when Hogan's lawyers sent the bill for their services, he sued them as well. Hogan initially sued sex tape partner Heather Clem and her now-ex-husband Bubba the Love Sponge alongside Gawker, claiming they'd made and released the tape. But after Bubba went on his radio show and called Hogan "the ultimate lying showman," Hogan quickly settled with his old pal, but he refused to release his grip on a nonfamous woman who was humiliated right alongside him. She insists she had nothing to do with the tape's release.
*Correction, June 24, 2015: This article originally misstated that Gawker Media did not publish any images from the 2014 celebrity photos hack. Deadspin ran nude photos of Justin Verlander and Kate Upton but later took them down. (Return.)
A blog network that earned notoriety in part for exulting in leaked nudes had become the Internet's conscience. It kind of always has been: Every time Gawker found a strange new artifact from some corner of the Internet and threw it on the site, it forced the rest of us to begin to consider which elements of this new online culture felt fair and which smelled foul, until something like values emerged. Now they have. Which is why we can feel icky that the Hogan tape landed on the Internet, and just a little bit grateful that Gawker was free to put it there.