In January 2014, Mississippi Gov. Phil Bryant declared that his goal as governor was to "end abortion in Mississippi." He has not been able to do that so far, but earlier this week, vigilantes took the matter into their own hands.
Sometime late Sunday night or early Monday morning, the last remaining abortion clinic in Mississippi, Jackson Women's Health Organization, was severely vandalized. According to a post on the clinic's website, the clinic's security cameras were destroyed overnight and its generator was dismantled and seriously damaged. The post continued: "A review of our DVR showed that in the early hours of the morning, a masked intruder came onto the property and proceeded to methodically destroy our cameras. Other damage found indicates that they were trying to destroy the power lines coming into the building, no doubt hoping to stop all patient care for the near future."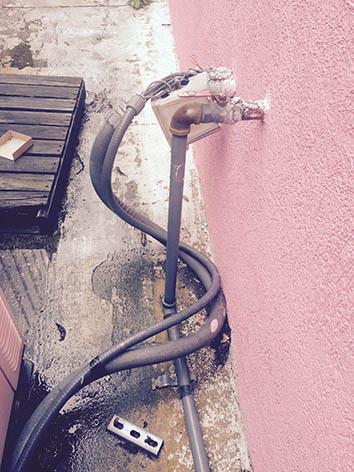 This type of abortion clinic vandalism is a common strategy employed by anti-abortion forces. Since 1977, when the National Abortion Federation began tracking violence and disruption against abortion providers, through 2013, there have been 1,495 acts of vandalism against abortion clinics. In the most recent four years of available statistics, for 2010 through 2013, there were 66 reported acts of vandalism against abortion clinics.
Although the Mississippi clinic proudly declared on its website that it is still operating despite the attack, anti-abortion vandalism can be so severe that it shuts down a clinic. For instance, in early 2014, a clinic in Kalispell, Montana, was so severely damaged that it was forced to shut down and has yet to reopen.
This type of anti-abortion terrorism goes hand in hand with the legislative efforts the state of Mississippi has undertaken to fulfill Gov. Bryant's wishes of ending abortion in the state. In 1981, Mississippi had 14 abortion clinics; today, there is only one left.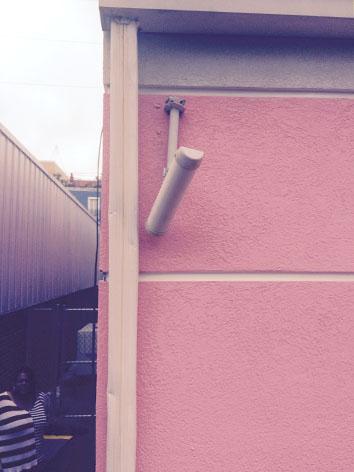 The clinics have closed for a variety of reasons, with the most recent attack on abortion rights coming in the form of a 2012 law that requires abortion doctors to have admitting privileges at a local hospital. The Jackson clinic's doctors have been unable to secure these privileges from local hospitals because of hospitals' anti-abortion sentiments or concern about backlash from protesters. The clinic sued, and so far, the federal courts have ruled that the Mississippi law is unconstitutional because the result would be no more abortion access in the state. Last month, the state asked the Supreme Court to overturn that ruling.
It is not at all surprising that the physical attack the Jackson clinic experienced this week comes on the heels of the state's legislative attacks on abortion. Many abortion providers are convinced that targeted harassment of abortion providers and clinics is connected to legislative restrictions on abortion. As one provider told us while we were researching individualized harassment of abortion providers, despite all of the legislative restrictions proposed and adopted in this country, anti-abortion advocates "haven't quite succeeded at what they want to accomplish, so they are trying new methods and getting more radical about it."
Academic research has made this connection as well. A recent study from Jennefer Russo, Kristin Schumacher, and Mitchell Creinin found that states with the most restrictive laws concerning abortion have the highest reported incidences of harassment and vandalism directed against abortion providers. They described this connection as a "great concern" because "even minor harassment implies the threat of murder, given the history of violence in the United States."
It would be wrong, though, to conclude that this type of vandalism and harassment happens only in states with the most restrictive abortion laws. As our and others' research has shown, clinics are attacked and providers are individually harassed and terrorized throughout the country, not just in the most conservative states. This usually happens under the radar of the national media, but it is a constant fact of life for many people.
Yet, as we wrote last month, according to a new study from the Feminist Majority Foundation, personal targeting of abortion providers—including posting pictures and information about the provider on the Internet, picketing the provider at home, stalking the provider, and more—has been on the rise since 2010. Not at all coincidentally, 2010 is the year that state legislatures became much more conservative and began to enact an unprecedented number of anti-abortion laws.
Which is all to say that what happened in Mississippi this week cannot be chalked up to an isolated incident of one vigilante. Rather, the vandalism is part of a general pattern throughout the country to intimidate and harass individual providers and shut down abortion clinics through the combined approach of restrictive laws and anti-abortion terrorism.
So far, this has not succeeded. Abortion access has been drastically cut in the past several years, with severe consequences for women throughout the country. Six states, including Mississippi, have only one abortion clinic, but no state is completely without one.
The people who provide women safe and legal abortions in Mississippi deserve our praise for refusing to give in and for fighting for reproductive justice despite the vandalism this week and in the face of some of the harshest restrictions in the country.
But let's not forget that this is not an isolated incident—this is a struggle that abortion providers nationwide endure.