A version of this post originally appeared on carlcheo.com
I recently came across an early forum post in which Jan Koum was promoting his new iPhone messaging app, something called WhatsApp. That small project, of course, become the second largest tech acquisition of all time. So I decided to compile other early posts by the people who founded today's biggest tech companies, who couldn't have known where their early efforts would take them. Or, at the very least, they were more concerned with things like Unix developers, user-agent headers, and whether anyone would bid in an online auction for Marky Mark underwear.
Linux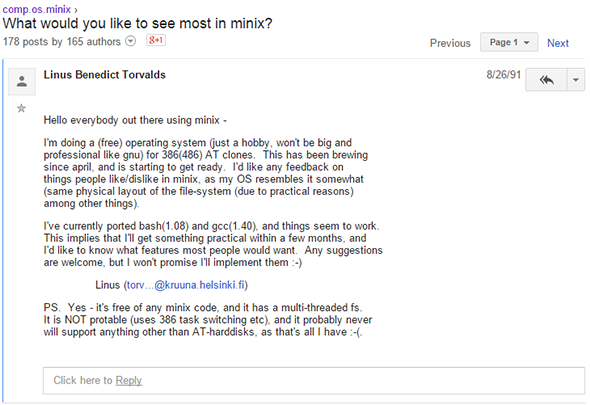 When Linus Torvalds posted to this forum in 1991, he was asking for suggestions on the features most people would want to see in an operating system. It's "just a hobby, won't be big and professional like GNU," the 21-year-old wrote. Linux is now the most popular free desktop operating system, and powers more than one-third of public servers.
Google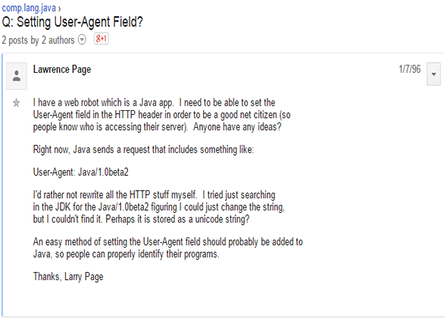 When developing Google, Larry Page posted a Java question about setting the user-agent header for his Web crawler. Let me Google the answer for you, Larry. At the time, in 1996, two years before Google launched, Page was a 22-year-old Ph.D. student working on his research project. By the way, it seems like he ditched Java and used Python instead.
Amazon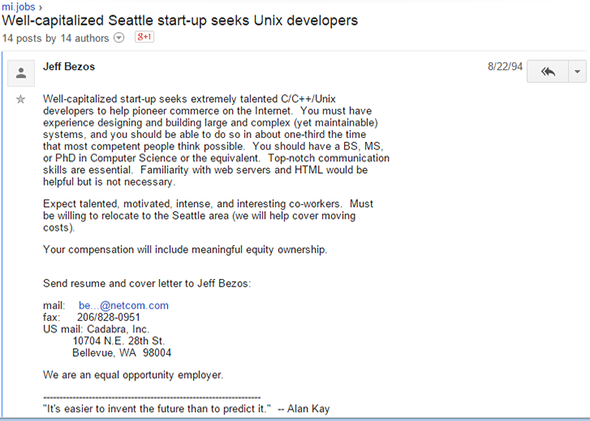 In 1994, Jeff Bezos was looking for Unix developers. They needed to be able to build large and complex systems in "1/3 of the time that most competent people think possible," he wrote the year he founded Amazon. He's now worth $34.5 billion, and Amazon is now the largest online retailer in the world.
eBay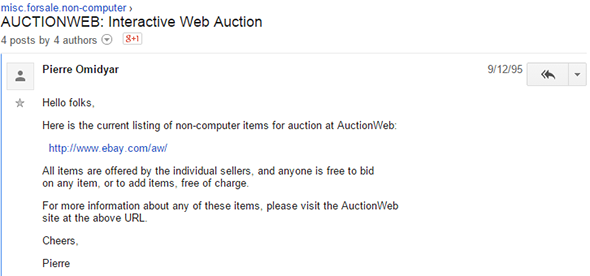 In 1995, Pierre Omidyar advertised his new auctioning service on AuctionWeb. One of the items available for bidders: Marky Mark underwear. He's now worth $8 billion, and eBay is the world's largest online auction site.
Dropbox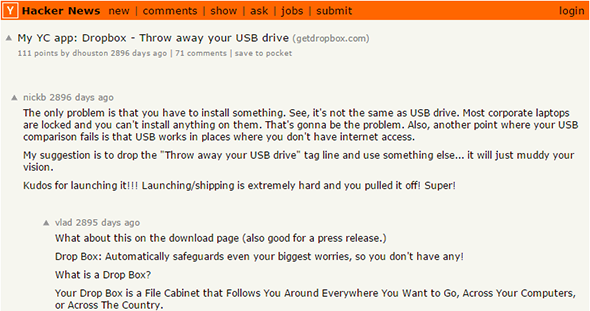 In 2007 Drew Houston introduced his storage service, funded through Y Combinator. His pitch: Throw away your USB drive! He's now worth $1.3 billion.
WhatsApp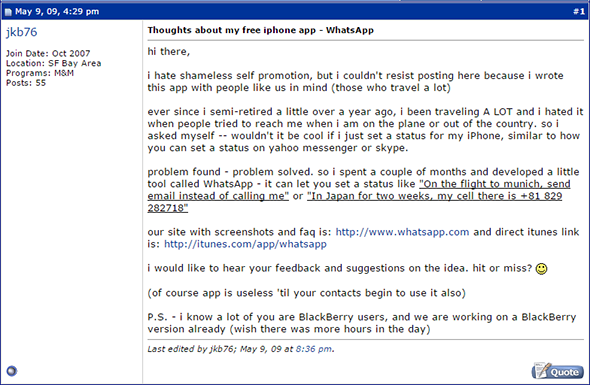 In 2009, Jan Koum promoted his free iPhone app. He hated it when people couldn't reach him when he was traveling. Five years later, Facebook bought WhatsApp for $19 billion.
Minecraft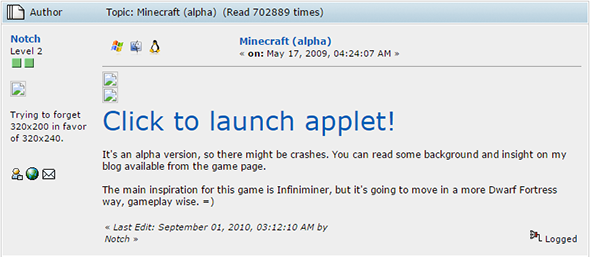 Markus Persson posted the alpha version of Minecraft in 2009, and it received great responses from indie gamers. Five years later, Microsoft bought Minecraft for $2.5 billion. The same day, Persson left the company to keep his sanity.
Oculus Rift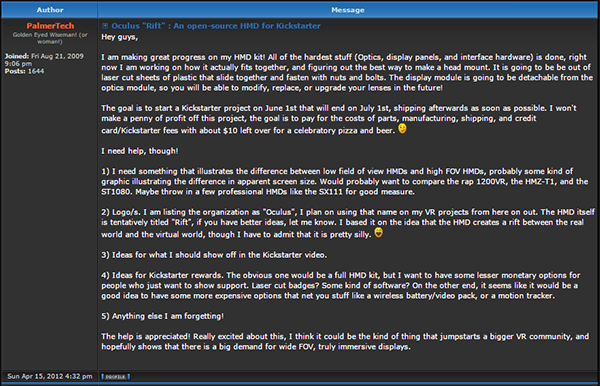 Palmer Luckey posted in 2012 about Oculus Rift and his plan to start the project on Kickstarter. He was 19 years old. Two years later, Facebook bought Oculus Rift for $2 billion in order to conquer the world.