This post originally appeared in WIRED.
The United Kingdom just became the best place on earth to develop self-driving cars. Yes, the land of extortionist gas taxes and intense emissions regulations, where you have to pay extra money just to get your car into central London, is taking what amounts to an anything-goes approach to real-world testing of autonomous driving technology. It's placing no geographical limitations on tests, not requiring special licenses or permits, and even opting not to require additional insurance.
Meanwhile, in Land of the Free, efforts to regulate driverless cars have resulted in an ungainly and complicated patchwork of rules. The few states that have laid down laws each require their own combination of special training for test drivers, examinations by the DMV, and out of the ordinary license plates. The federal government is behind its own deadlines for offering national guidance.
"The aim is to achieve a light-touch, non-regulatory approach which provides the clarity industry needs to invest in further research and development while maintaining safety," the Department for Transport said in a report published Wednesday. And that's got to sound good to the automakers like Audi and tech companies like Google who hope to make driving passé.
The inevitable arrival of self-driving cars—the first of them should hit showrooms by the end of the decade—will be a paradigmatic shift. Basic notions about how we test, buy, insure, and regulate vehicles will not apply. Things like assigning blame after a crash and determining who's allowed behind the wheel get a lot trickier once you drop the assumption that a human is driving the car.
That's a serious conundrum for governments excited about the benefits of autonomy—far fewer car crashes, reduced emissions, less time wasted in traffic for worker bees—but unsure of how to deal with the change. The jumble of rules in the U.S. makes developing this technology tricky. Four states and Washington, D.C., have their own patchwork of regulations that make even the most mundane things a hassle. That's why a road trip in Audi's self-driving car from Silicon Valley to Las Vegas included a pit stop at the Nevada border just to change the car's license plates.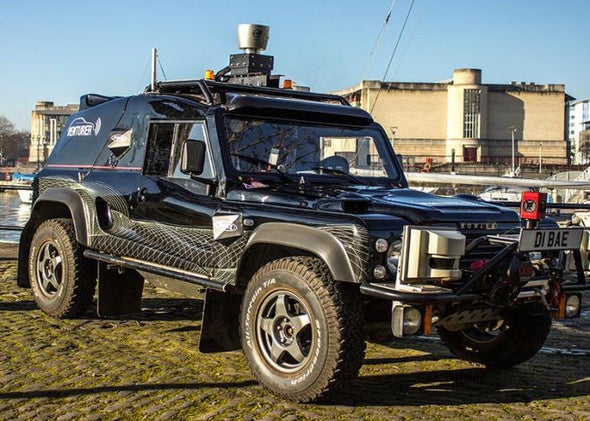 Automakers aren't against regulation, but they'd like to have a uniform set of rules—which is precisely what the UK just gave them. "It's good to have clear regulations, on what to do to test those systems safely," says Daniel Lipinski, who leads Audi's autonomous driving program.
But even a unified approach could do more to stymie progress because regulators, in some cases, simply do not understand the technology, or have the vision to see where it may be headed. That's why Google recently warned the California Department of Motor Vehicles against setting its own safety requirements automakers have to meet before delivering their cars to market. "This is a dangerous route you are taking," said Bryan Salesky, program manager for the company's self-driving cars unit, according to the Sacramento Business Journal. "The DMV is not in the best position to evaluate the safety of any one of these products."
In other words: Back off and let us do our thing.
Under the "code of practice" the U.K. expects to finalize within months, companies like Nissan, Audi, Mercedes-Benz, Google, and Delphi will be allowed to do just that. Those that have finished preliminary testing on closed tracks and want to begin real-world testing need only have a trained driver at the wheel and an on-board data recorder gathering information about the car's speed, location, steering and braking inputs, and whether the car's in autonomous mode.
Though the government notes that the question of liability in an accident is "ultimately a matter for the courts to decide," it expects companies doing testing "to take responsibility for ensuring the safe operation of the vehicle at all times."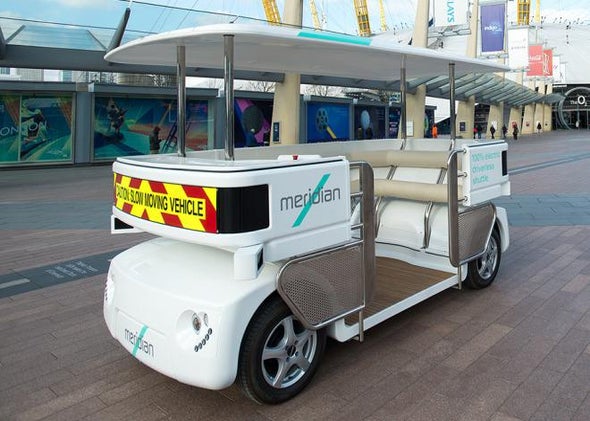 "Driverless cars are the future. I want Britain to be at the forefront of this exciting new development, to embrace a technology that could transform our roads and open up a brand new route for global investment," says Transport Minister Claire Perry.
Along with the report, the Department for Transport announced $29 million in funding for three driverless car trials: a shuttle in Greenwich, a "pod" in Milton Keynes and Coventry, and a Wildcat developed by BAE Systems in Bristol. We'll assume these are worthwhile projects, but they won't change the industry. The shuttle, for instance, is branded with the warning: "Caution: Slow Moving Vehicle." Hardly the path to an autonomous revolution.
Which makes us wonder: Will this news draw the field's bigger players to merrie olde England? Automakers and tech companies are keeping quiet so far, but it's not hard to see Audi or Google establishing an R&D center outside London to take advantage of these clear, simple rules. Perhaps the first steering wheels we don't need will be the ones on the right side of the car.
More from WIRED:
12 Most Ancient and Magnificent Trees From Around the World
Why Do Cats Love Boxes So Much?
14 of the Best Architecture Photos From the Past Year
21 Awesomely Well-Designed Products We're Dying to Own
The Weird, Kinda Perverted History of the Unicorn
15 Incredible Photos That'll Remind You to Be Awed by Planet Earth