Yeah, your amateur photoshop creations are trés hilarious, but this is how you GIF. GIF-iti artist INSA, who has become famous for converting his street art to online-viewable GIFs, just raised the bar for his future projects to record heights—literally.
Over the course of six days in Rio de Janeiro, INSA and a team of 20 painted four massive (measuring 14,379 square meters) pieces, each done on top of the previous installment, and captured images of the different works of art from space via satellite. The result? Oh, no big deal, just the world's largest GIF.
According to Mashable, the project came about when INSA was approached by Ballantine's about pushing his work "to another level." The Scotch-makers took a shine to his idea—"I said I want to paint something big enough to be seen from space and to animate it," he said. "A week later they said 'we'd like to help you do that' "—and the rest is history.
Watch the video above for an inside look at how the whole thing came together, and see below for the finished product. Pretty impressive.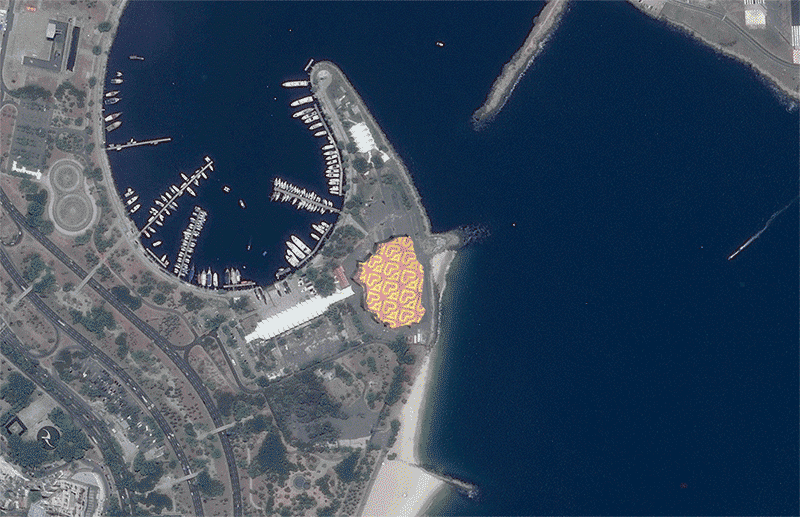 ---