There are so many types of wearables out there that it's imagine a new gadget to festoon your body. But Zensorium is trying to add a new layer to activity trackers by building one that reads the mood of the wearer.
Called the "Being," the tracker uses standard heart rate, blood pressure, movement, and sleep data to create a prediction about how you're feeling. The information syncs to an iOS or Android app where you can analyze your mood and get suggestions from Zensorium. The company's website explains, "Capable of continous monitoring, [Being] knows when you are stressed, and provides steps for deep breathing exercises to reduce stress."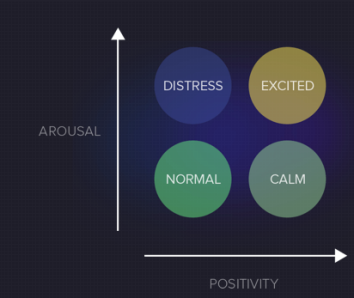 The tracker has an OLED display, a touchscreen, and a two to three day battery life. It's being demoed now, though Engadget reports that the unit the company is showing off is a "non-working prototype." Whether the Being actually works or not, the idea that a wearable could not just report information, but potentially impact and change social behavior, is an interesting new direction.
If people had wearables that told them when they were out of line (or more stressed than they realized, or burnt out) instead of having to rely on tough love from someone else, the world might be a very different place. A better place? Unclear.