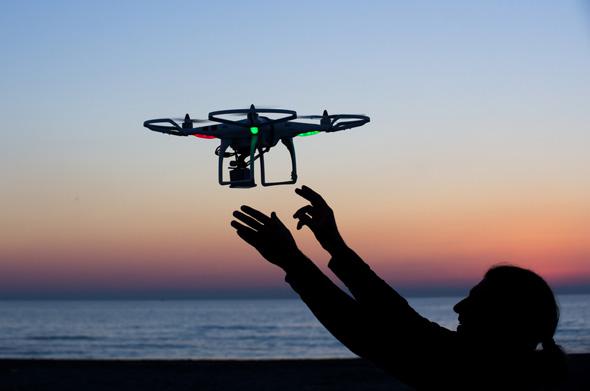 The AVATAR Unmanned Aerial Vehicle is a compact, hand-launched drone. It has GPS navigation, two closed-circuit video cameras, and the option of adding night vision or high-res cameras for still photos. This great technological achievement debuted in 2003.
Compact drones like quadcopters have continued to improve, of course, but the basic technologies have been on the consumer market for more than a decade. Wary of moving too quickly and condoning dangerous situations, the Fderal Aviation Administration has been slowly approving pilot programs to see how drones can be implemented safely in different scenarios. So slowly.

For example, last year the agency approved an application to use drones outfitted with video cameras on some Hollywood movie and television sets. And last week the FAA said that drones could be used for monitoring crops in agriculture and photographing properties for real estate.  
The latest effort is an agreement between CNN and the FAA that drones can be used in the network's newsgathering. CNN was already working with the Georgia Tech Research Institute on drone journalism techniques, and the two groups will now expand their work under the FAA approval.
Of course, drone journalism has been around for a while—long enough for the establishment of the Professional Society of Drone Journalists and for two journalism-school drone programs, one at the University of Missouri and the other at the University of Nebraska–Lincoln, to be shut down by the FAA.
In a press release about the CNN-FAA agreement, FAA administrator Michael Huerta said, "We hope this agreement with CNN and the work we are doing with other news organizations and associations will help safely integrate unmanned newsgathering technology and operating procedures into the National Airspace System."
CNN Senior Vice President David Vigilante's comment was a little more, well, concrete. "Our aim is to get beyond hobby-grade equipment and to establish what options are available and workable to produce high quality video journalism using various types of UAVs and camera setups."
Safety is probably the most important aspect of drone use, just as the FAA is signaling, but where were these FAA pilot programs and test scenarios years ago? It's going to be a long slog to 2017.

---