Facebook isn't cool. You know what's cool?
Instagram.
The photo-sharing network, acquired by Facebook for $1 billion in 2012, announced Wednesday that 300 million people now use the site each month. That's up from 200 million just nine months ago—an astonishing growth rate for such a large service.
It's still much smaller than Facebook, but it's reaching a younger audience, including teens who view Facebook as their parents' social network. To them, Instagram feels more private and personal, and the "creepiness" associated with the Facebook brand does not appear to have tainted that impression so far. Or, as Instagram CEO Kevin Systrom tactfully phrased it in an interview with the Wall Street Journal: "Instagram can help continue to engage generations of people that may not be on Facebook yet."
We'll see whether Instagram can retain its cachet as it ramps up its advertising business, which is still in its formative stages. "We have to be a profit center to really be valuable to Facebook," Systrom acknowledged. Still, at this point, Mark Zuckerberg's strategy of running Instagram like a separate business is looking pretty canny.
Instagram's rapid growth is a story in its own right, but the tech press instantly latched onto a juicier angle: "Instagram Is Now Bigger Than Twitter" was the headline everywhere from CNBC to Re/Code to the New York Times.
"Comparisons are odious," someone smarter than me once said. Certainly they can be misleading.  
Instagram is indeed larger than Twitter if you look solely at monthly active users, of whom Twitter has 284 million at last count. MAUs, as they're called, are one useful metric of a social network's size. But they aren't the only one. Others might include the amount of time users spend on the network, the amount of content they post, and the number of people who see that content. Look at those, and it quickly becomes impossible to say whether Instagram or Twitter is larger.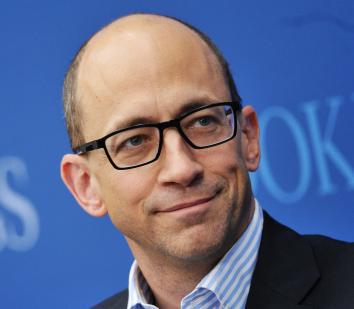 Twitter, more than most social media platforms, has suffered from the tech industry's fixation on monthly active users, as I've explained in the past. Investors sell off its stock each time it reports disappointing growth on that count. The problem for Twitter is clear: Newcomers find it intimidating and hard to get into, and it doesn't lend itself to casual, occasional use.
The flipside of that problem is that Twitter's heavy users are absolutely obsessed with it, and they include a huge number of very influential figures in sports, entertainment, politics, and the media. Their tweets often make news far beyond the confines of the Twitter app or Twitter.com, far more so than Facebook or Instagram posts, let alone private conversations on Whatsapp or Snapchat. The result is that a given tweet may reach orders of magnitude more people than an Instagram post, including millions who never sign into Twitter. MAUs don't reflect that.
In the media industry, that would be reflected in a metric like impressions or monthly unique visitors (MUVs). Social networks don't typically report those. But Twitter CEO Dick Costolo has begun to nudge the company's analysts in that direction. He revealed last month that 500 million people visit Twitter each month without logging in, and that tweets receive some 185 billion impressions each quarter. I don't have comparable numbers for Instagram, but I'm confident Twitter would blow them away on both scores. Meanwhile, Twitter generates about 500 million tweets a day, while Instagram sees about 70 million photos and videos.
So is Instagram larger than Twitter? No—it's different than Twitter. One is largely private, the other largely public. One focuses on photos, the other on ideas. They're both very large, and they're both growing.
Right now, Instagram is adding users much faster. That's important, but it's also worth noting that it's largely a product of Instagram's first aggressive attempt to expand internationally. The WSJ says 210 million of its 300 million users are now outside the U.S., compared to 120 million in March, implying that the lion's share of its recent growth has come outside its home market. Twitter has been internationalizing for much longer, leaving it less low-hanging fruit.
In short, Instagram's growth is impressive, but it's no cause for further hand-wringing about Twitter. After all, we know which of the two platforms that hand-wringing would take place on, and that isn't going to change anytime soon.
Previously in Slate: