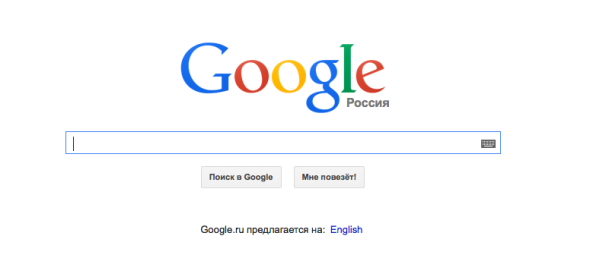 Between the Russian government's pressure on bloggers and its general track record of sporadically censoring digital media, it's not so surprising that Google has decided to remove the engineers from its Russian office.  
Google won't say why it's relocating the engineers, but a new Russian law, which takes effect in 2015, will require that Russian user data be stored on servers located within the country. The government says this legislation stems from a desire to improve data security, but critics say that it is an effort to have more oversight of citizens' personal information. Under the new law, tech firms that hold user data will also have to comply with specific regulations.
As the Wall Street Journal reports, marketing and business employees at Google's Russia office will stay in place. "We are deeply committed to our Russian users and customers and we have a dedicated team in Russia working to support them," a Google spokesman told the Journal.
On Thursday, Google announced that it would stop offering Google News in Spain because a new Spanish law will require the company to pay news outlets to even preview their articles. And politicians from Germany and Spain in European Parliament have been trying to break up Google's divisions because it fears that the company, especially its ability to influence how search results are presented, is too powerful. Google has also been dealing with "Right to Be Forgotten" legislation in Europe for months.
Russia is a big market for Google, but veiled censorship legislation creates tricky situations to navigate. Recently, the company has shown that it wants to make inroads in China, and these experiences in Russia could inform its strategy there.

---