When you think of the year's best photos, you think of camera-slinging journalists and artists relying on their instincts and training to capture a moment of ineffable drama, beauty, or peace. The following images, however, were not taken by humans.
They're snapshots sent down from DigitalGlobe's WorldView-2 and WorldView-3 satellites, among the most powerful commercial satellites orbiting the planet. They're capable of achieving resolutions so sharp that the U.S. government prohibits them from being released for public view. The examples here have been reduced to levels permissible under federal regulations.
Each December, DigitalGlobe holds a vote on Facebook to select the top satellite images of the year. You can see all 25 here. Below are some of our favorites, presented in chronological order. Where possible, for context, we've added links to related news stories that ran in Slate.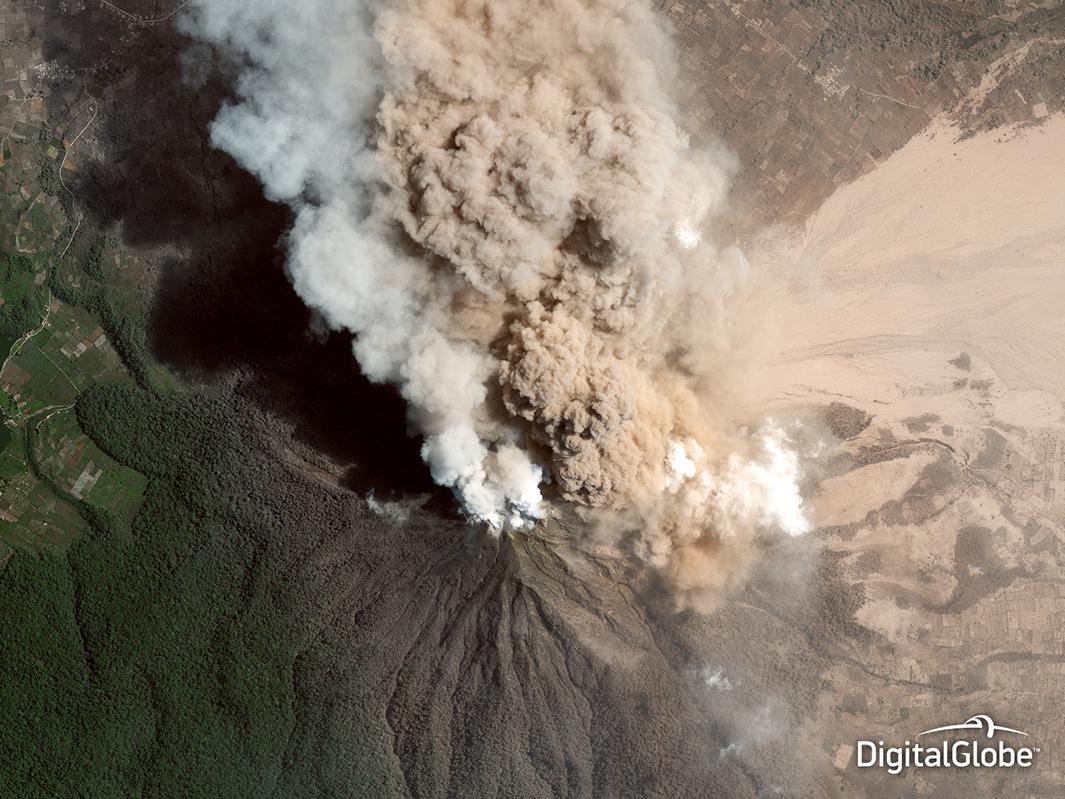 The eruption of Mount Sinabung, in North Sumatra, Indonesia, was a thing of beauty, but also of death. More than a dozen people were killed as it spewed ash columns more than a mile high.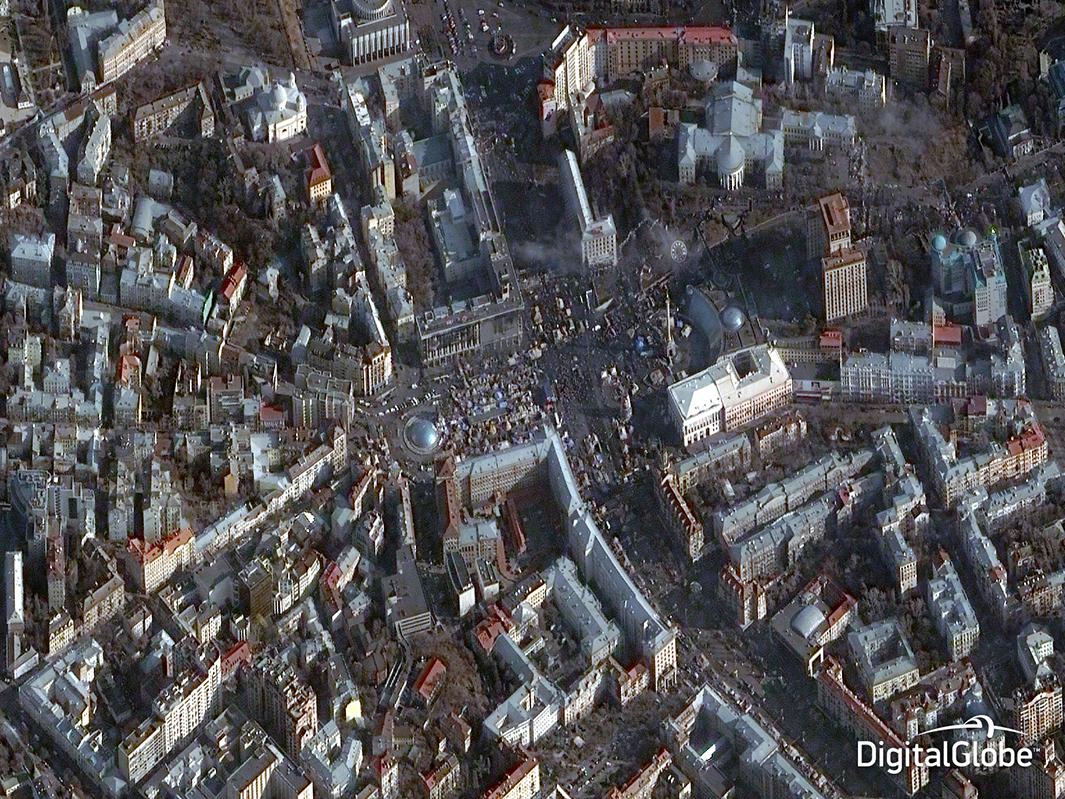 Clashes between anti-government protesters and riot police turned Kiev's Independence Square into a blazing battleground. From hundreds of miles above, the chaos takes on a more abstract quality, like a city hall protest in the computer game SimCity.
DigitalGlobe says government organizations can use its satellite imagery to track civil events by monitoring changes to the masses of people and tents, seeing where blockades have been placed, and other potential indicators of escalating violence.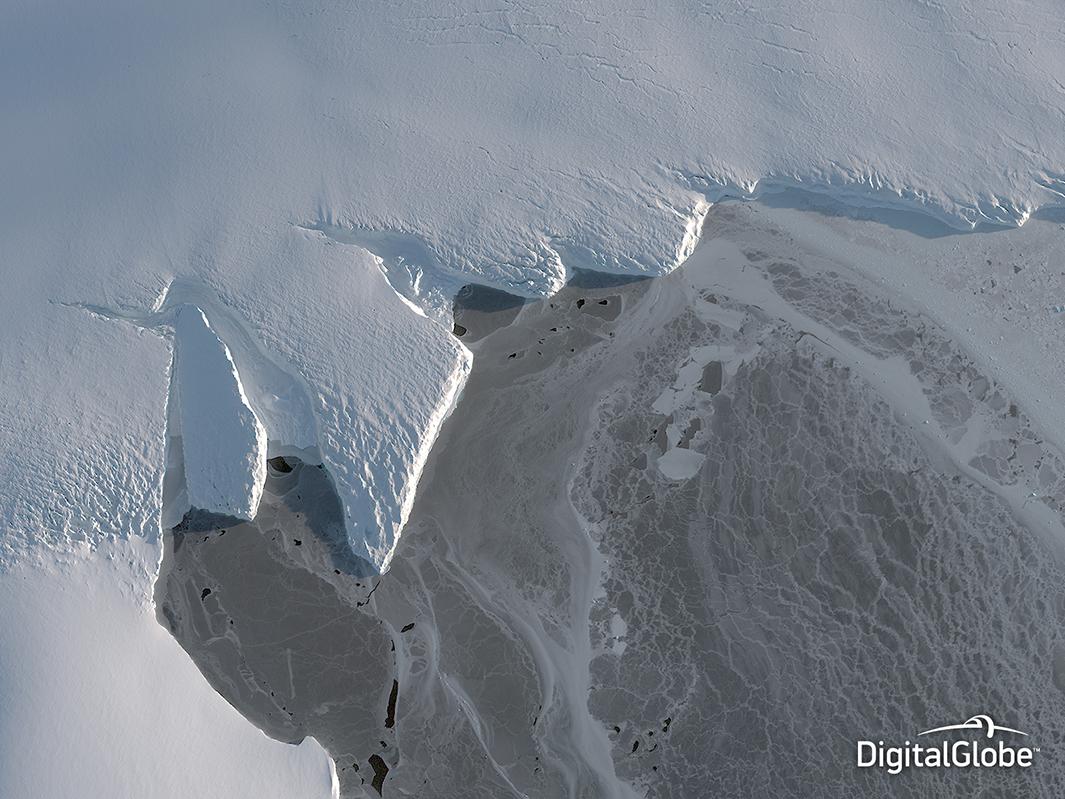 Parts of Antarctica are losing ice at a rate of some 6.1 billion tons per year. Satellites can track climate change through the progress of receding glaciers, rising seas, and extreme weather events.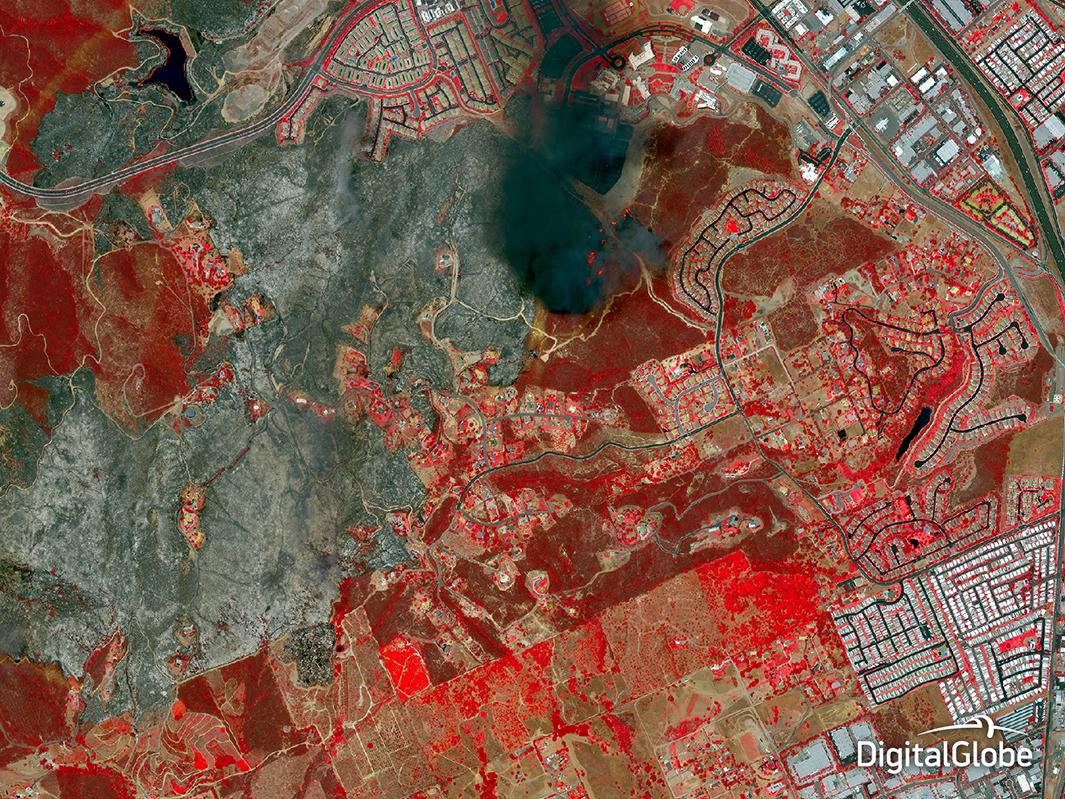 An unseasonable heat wave and Santa Ana winds helped to fan spring wildfires that forced  California State University–San Marcos to evacuate and cancel its commencement. First responders to wildfires use satellite imagery to locate hot spots, quantify burned vegetation, and determine damage to buildings.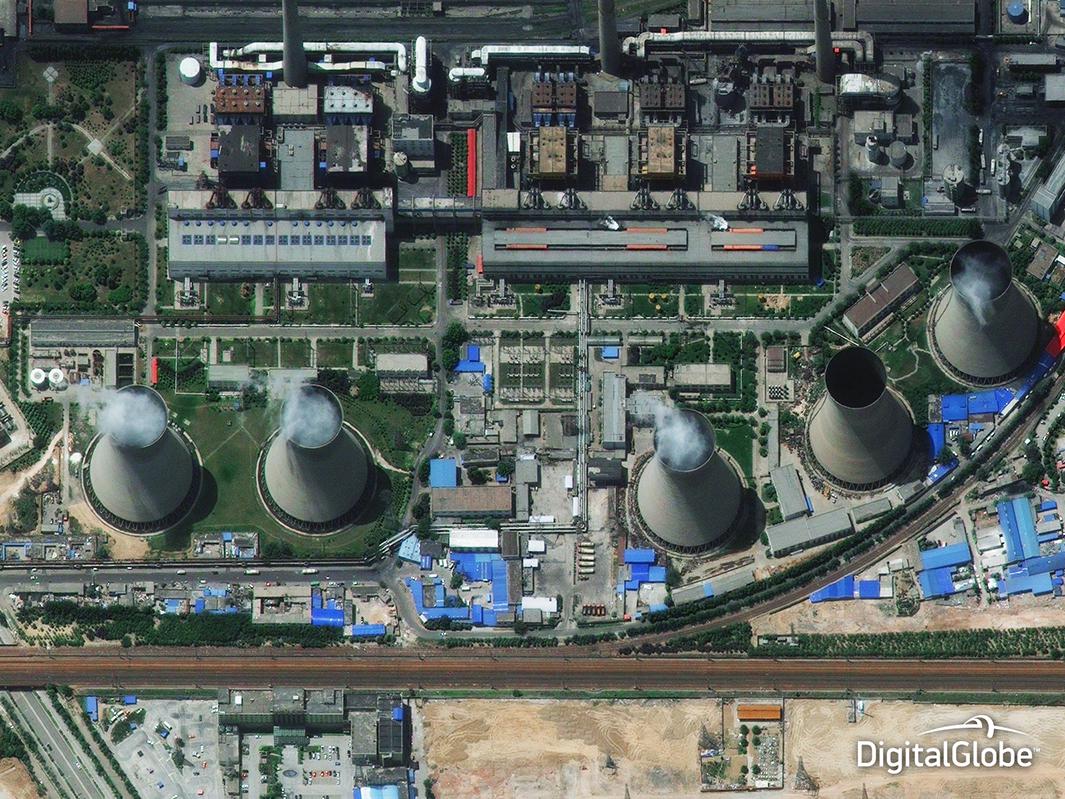 China's "airpocalypse," in which smog from coal power plants and other pollutants choked major cities, helped spur action on climate change.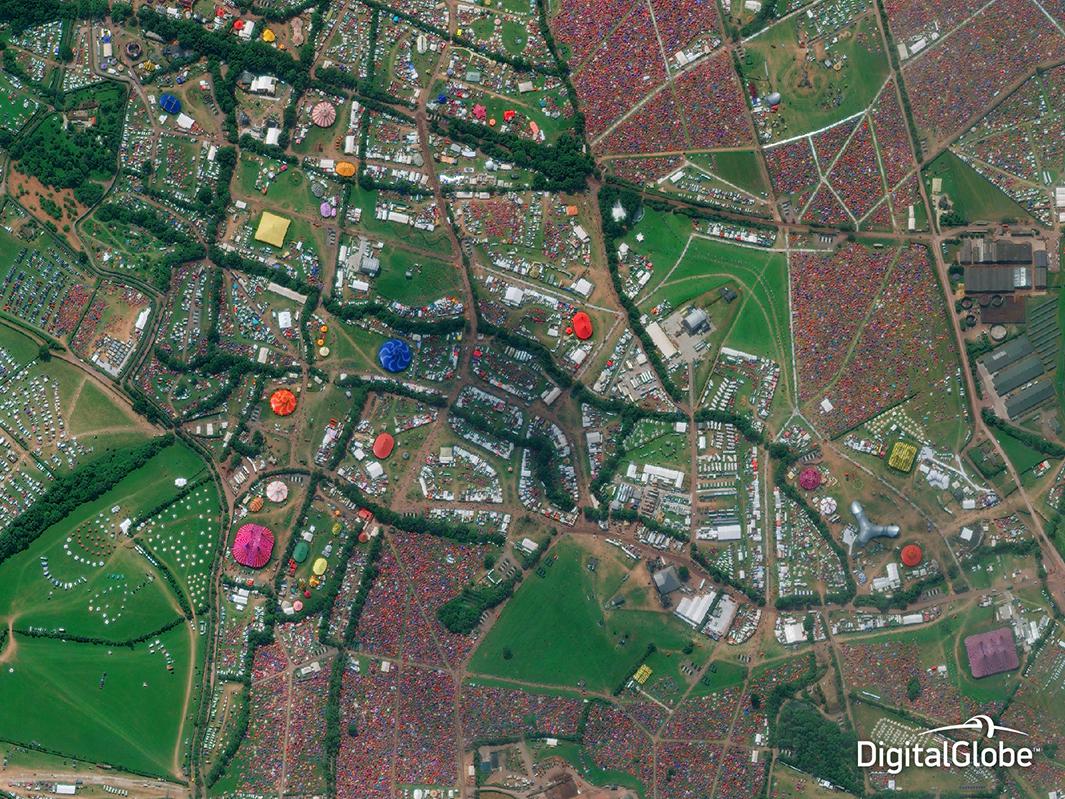 Satellites can't see the Arcade Fire or Metallica onstage—just the candy-colored tents and the monstrous crowds surrounding them.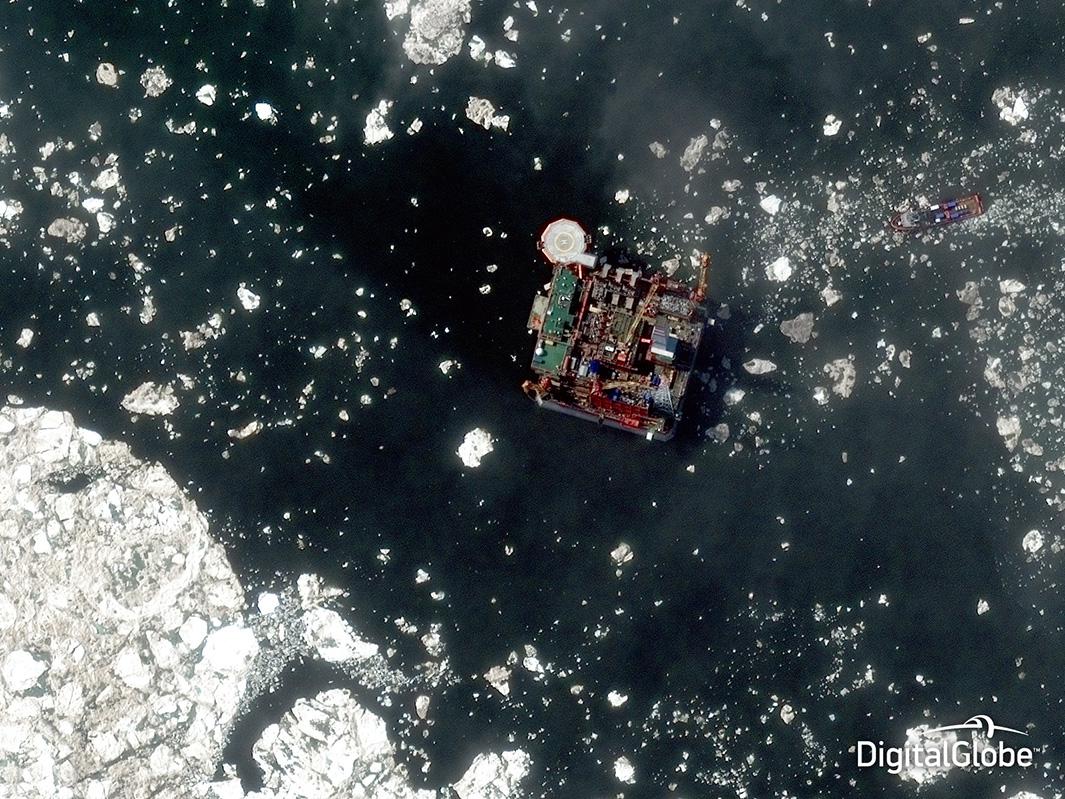 The melting Arctic is opening new shipping lanes, and oil companies are rushing to capitalize.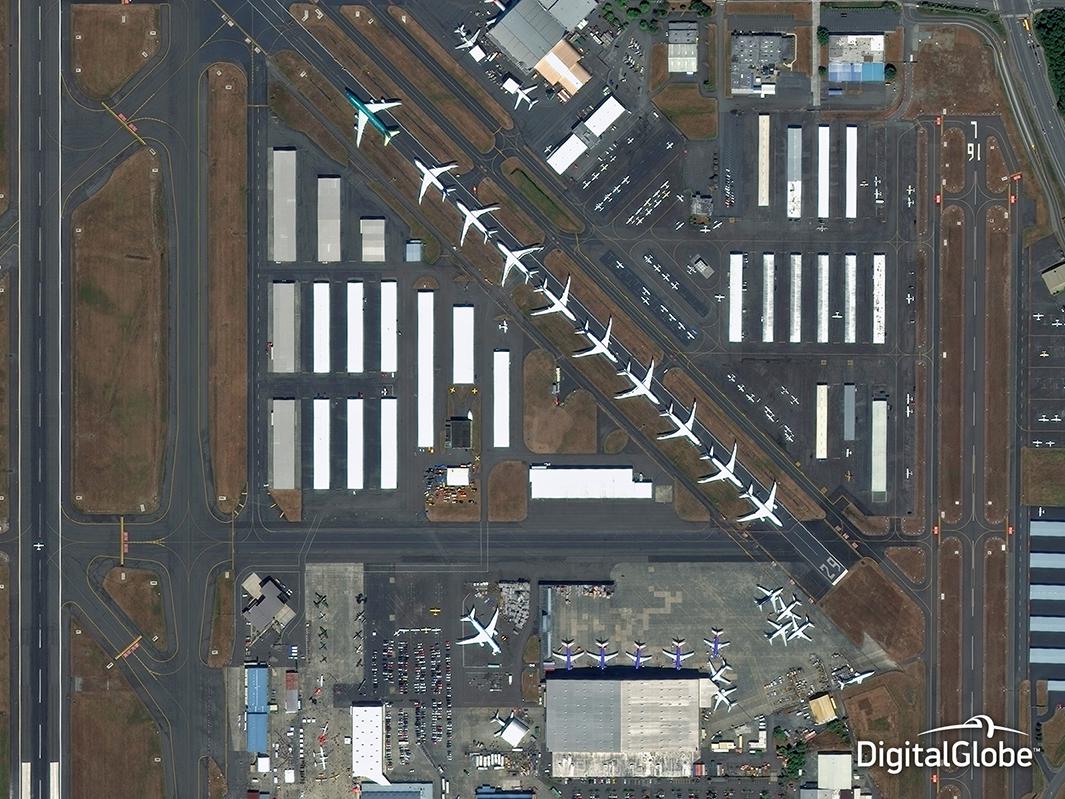 Defense and intelligence agencies rely on images of airports for data and pattern analysis and "situational awareness," DigitalGlobe says.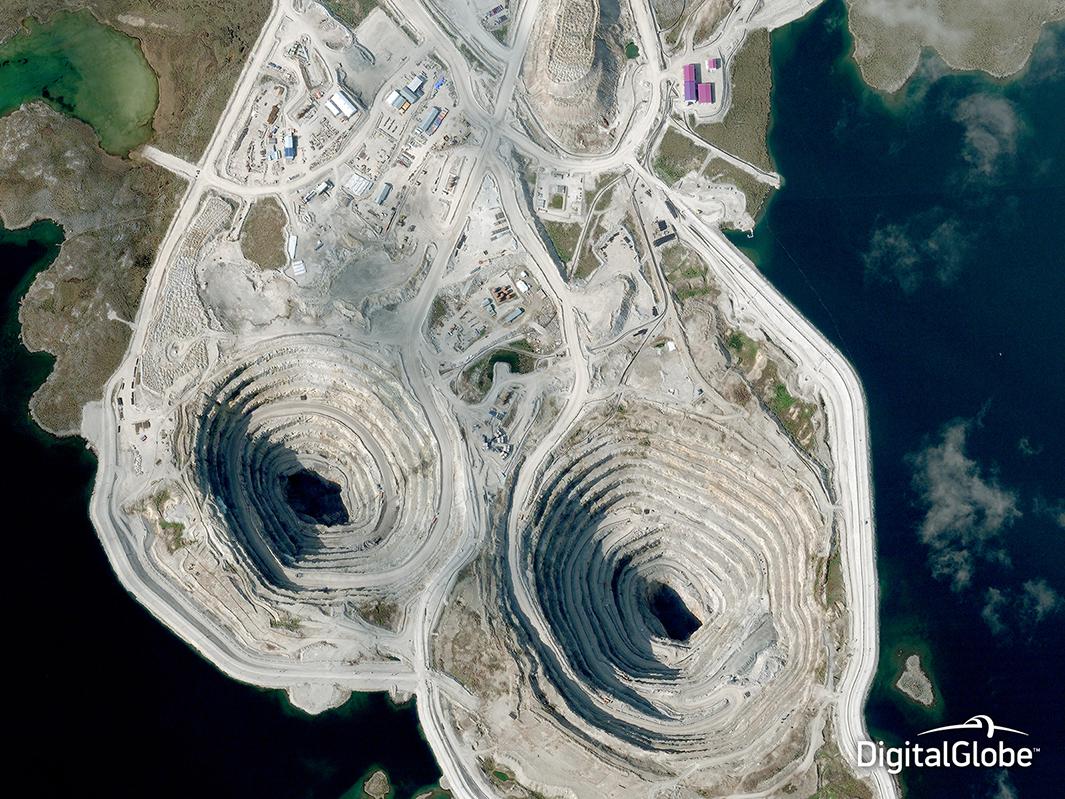 The Diavik mine in the remote Northwest Territories produces diamonds for high-end jewelry in markets worldwide. In November, the British-Australian mining giant Rio Tinto announced plans for a $350 million expansion of its operations there.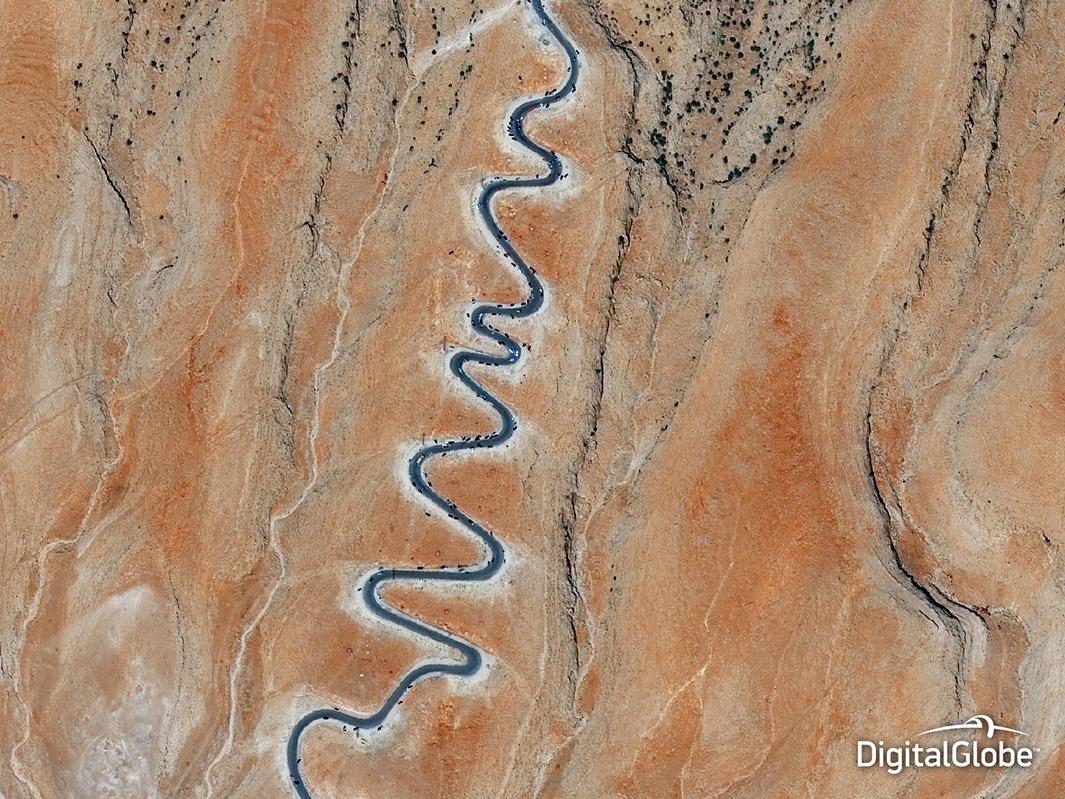 Satellites captured an exodus from the Iraqi city of Sinjar, where Yazidi refugees traversed steep mountain switchbacks to escape a massacre by ISIS militants.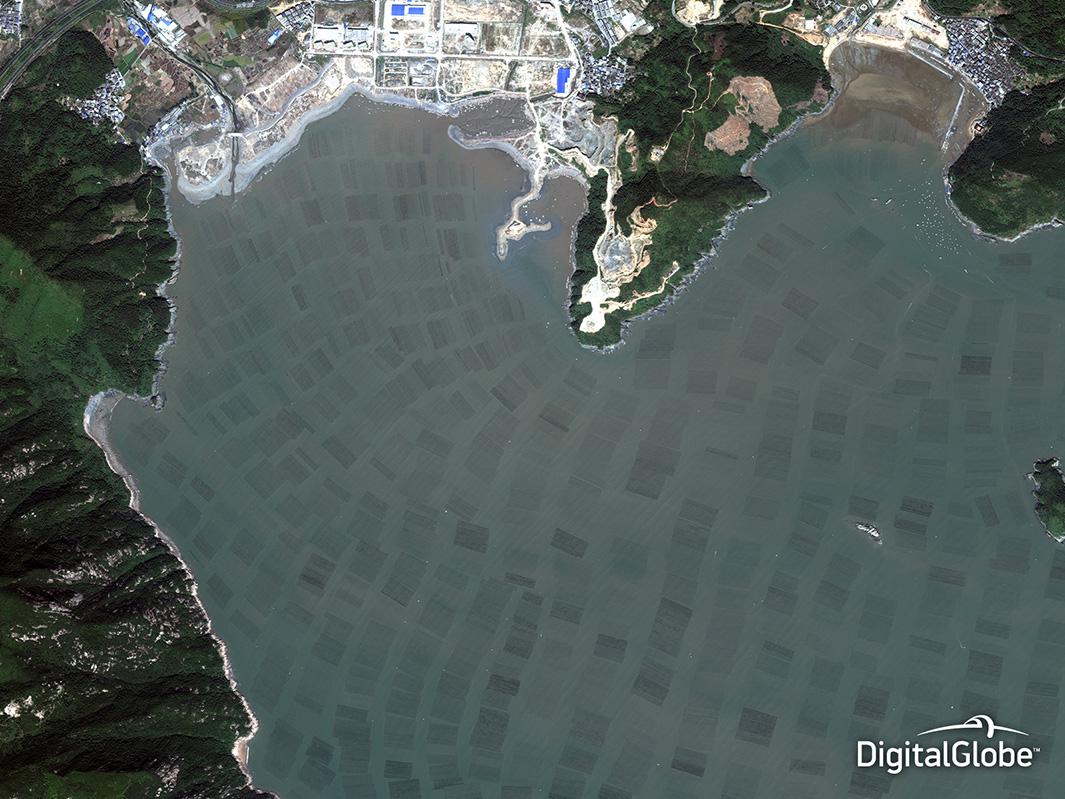 Overfishing has depleted global stocks of fish, the world's last major wild food source. As a result, aquaculture is booming, but the environmental impacts are mixed. Satellites can help monitor oxygen content, algae blooms, and other key conditions of the water surrounding large fish farms, as well as destruction of mangrove forests and other natural habitats.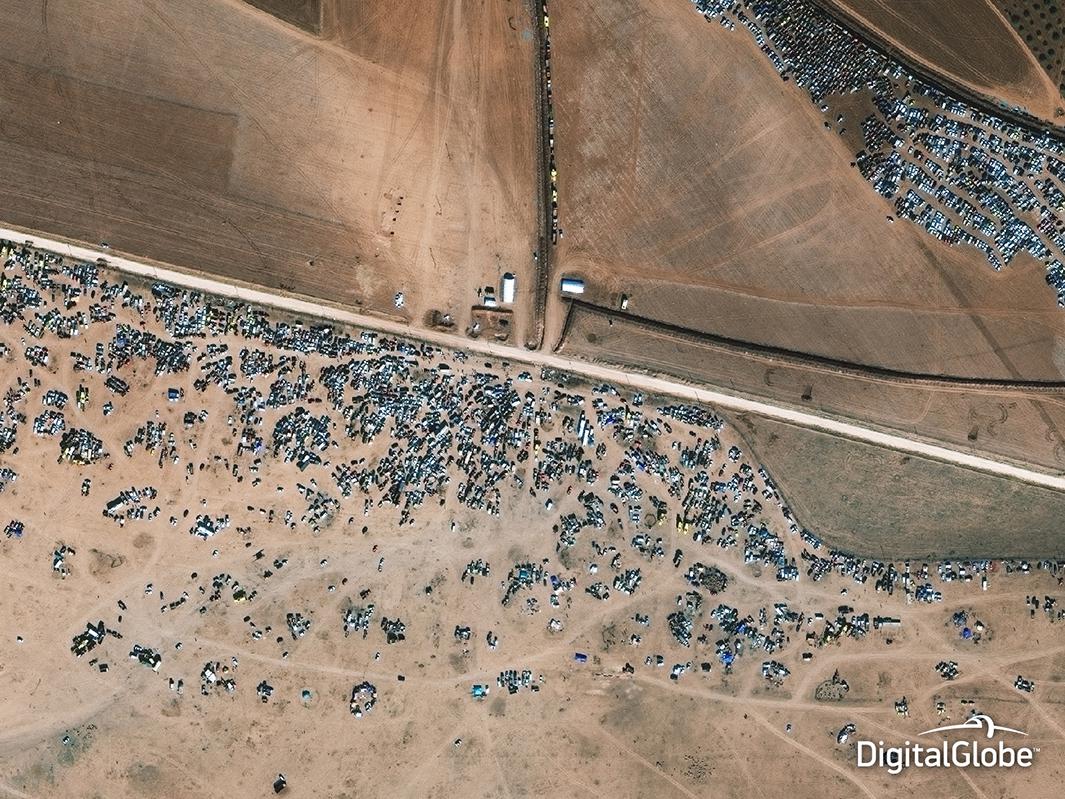 A small city near the Turkish border became a flashpoint for the civil war in Syria, with ISIS militants battling Kurdish forces for months amid U.S. airstrikes. Tens of thousands of civilians who had fled to Kobani from elsewhere were forced to pick up stakes again as the fighting intensified, creating a humanitarian crisis of epic proportions.