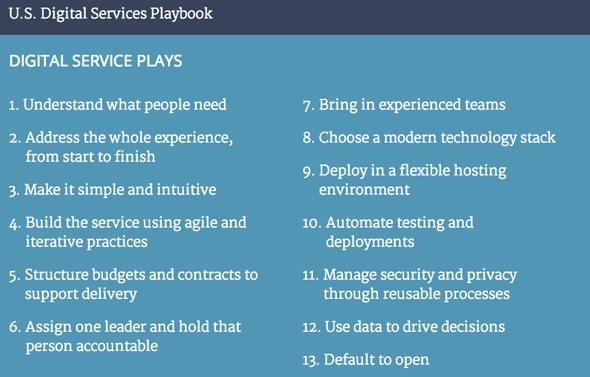 As we all learned from the healthcare.gov debacle, the U.S. government is lousy at implementing technology solutions. Federal agencies are huge, they have complicated IT and contractor requirements, and money is tight. But also there just isn't too much tech expertise floating around. The White House wants to change that.
On Monday, the Obama administration announced the creation of the U.S. Digital Service. Led by former Google engineer and healthcare.gov savior Mikey Dickerson, the group will work to reduce inefficiencies and help agencies establish better IT practices. The major goal is to keep a failure like the healthcare.gov launch from happening again.

A post on the White House blog explains:
The Digital Service will work to find solutions to management challenges that can prevent progress in IT delivery. To do this, we will build a team of more than just a group of tech experts – Digital Service hires will have talent and expertise in a variety of disciplines, including procurement, human resources, and finance. The Digital Service team will take private and public-sector best practices and help scale them across agencies – always with a focus on the customer experience in mind.
This year USDS will be paid for as a pilot program, but it will get bigger with an allocation from the government's 2015 budget. The big focus will be on improving externally facing interfaces that an individual might interact with, but the group will also consult on internal systems within different agencies.
A similar IT group called 18F recently launched within the General Services Administration. But according to the Washington Post, federal chief information officer Steve VanRoekel says that the 18F group will often be the one actually going in to fix code within agencies, whereas USDS will mostly be looking at practices and potential macro changes. "Think of [USDS] as management consultants that helps you understand your gaps," he told the Post.
USDS will need adequate funding, the right people, and time to actually do anything, but in the tech desert that is the federal government, pretty much any steps in the right direction will make a big difference.
---