To celebrate its 10th birthday, Yelp has released a tool that will finally tell us exactly when craft beer surpassed PBR, ombre overtook Brazilian blowouts, and macarons began to take a bite out of cupcakes.
Yelp Trends is sort of like Google Ngrams for customer reviews instead of books. Enter up to three keywords, then choose your city and business category, and it will plot a graph showing the terms' relative frequency in Yelp reviews over time.
Are macarons really the new cupcakes? Not quite, it seems: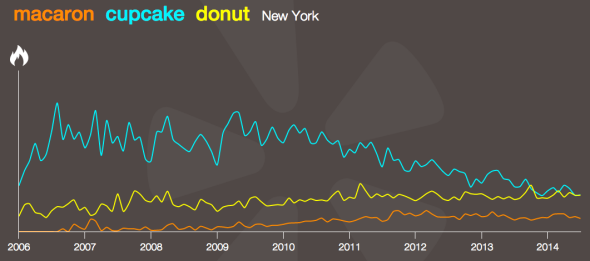 Remember when Ritual was San Francisco's frothiest coffee roaster? Blue Bottle steamed ahead in about 2008, and Philz followed a few years later.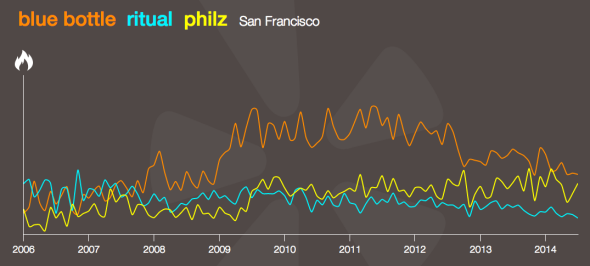 Now Sightglass and Four Barrel are right there with it: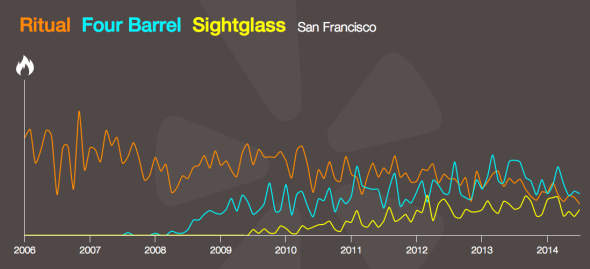 The rise of ombre hair color in Los Angeles tracks pretty well with the fall of Brazilian blowouts: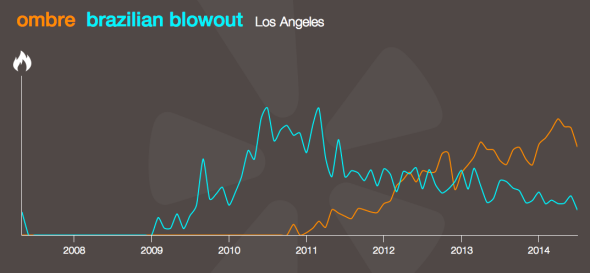 Watch Chicagoans switch from Scotch to bourbon: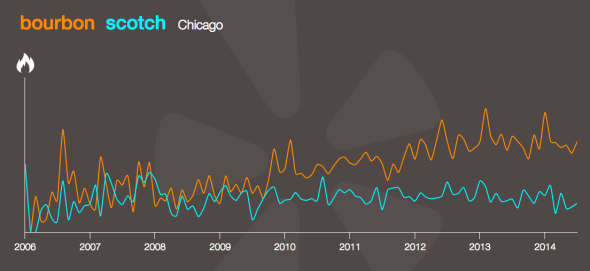 San Franciscans know exactly when their favorite vegetables are in season: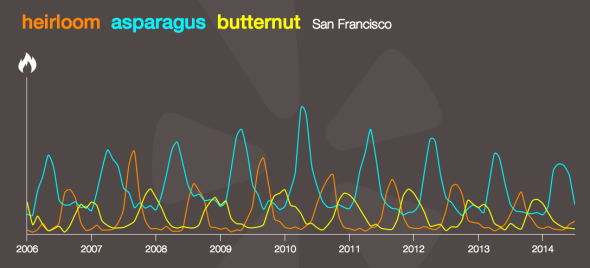 Angelenos just eat them any old time: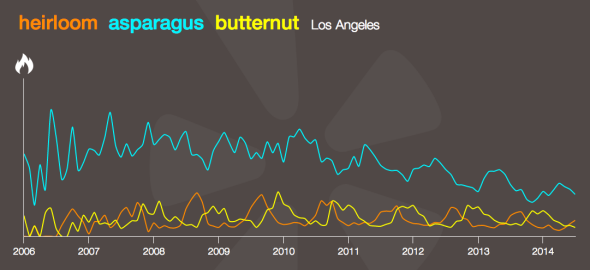 And who says you can't compare apples to oranges?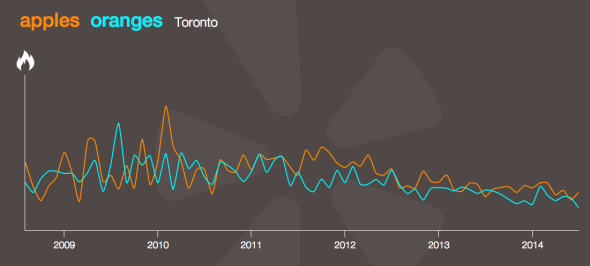 Feel free to try it yourself and share your results in the comments.
Previously in Slate: