By now you have certainly heard of the luckiest man alive—the flying Dutchman who cheated death twice. Believe it or not, Dutch cyclist Maarten de Jonge was booked on both ill-fated Malaysia Airlines flights, MH17 and MH370—and both times he changed his plans at the last minute, according to hundreds of media stories from around the world in the past few days. Wolf Blitzer spent several minutes of CNN's Situation Room on Monday talking about de Jonge, a professional cyclist for the Terengganu Cycling Team in Malaysia. Some stories noted that de Jonge, in an amazing show of customer loyalty, has no qualms about flying on Malaysia Airlines again.
There's only one problem: There's no evidence that de Jonge ever bought a ticket, or even had a reservation, for either one of the flights. His miraculous survival is an artifact of the Internet's echo chamber, where freaky news gets amplified beyond all proportion and few bother to check whether it's actually true.
The MH17 crash has been the subject of several media screwups. Tuesday, Sky News journalist Colin Brazier apologized profusely for rummaging through a child's suitcase at the crash site. Monday, the Dutch news show EenVandaag offered its own apologies for reporter Caroline van den Heuvel, who leafed though a teenage victim's diary on camera and read a short fragment aloud.
There's also the odd case of the 100 AIDS scientists who reportedly died on the flight while en route to AIDS 2014, an international conference in Melbourne, Australia. The story was a heartbreaking sideshow to the news for much of Friday and Saturday, appearing in reputable outlets from the Sydney Morning Herald to the Guardian. (Slate also reported the story.) Time posthumously promoted the victims to "top AIDS researchers." President Obama repeated the claim in his remarks to the press on Friday.
Every human life is valuable, but the death of a large number of AIDS researchers—people who dedicated their careers to saving others—would have been doubly tragic. However, there was never much evidence that so many had died. AIDS 2014's organizers have identified six delegates to the meeting who were on MH17, including one scientist, Joep Lange, who is widely mourned as a leading light in the field. The others were Lange's partner, who was also his communications assistant; three others working in the Dutch HIV/AIDS community; and Glenn Thomas, a spokesman for the World Health Organization.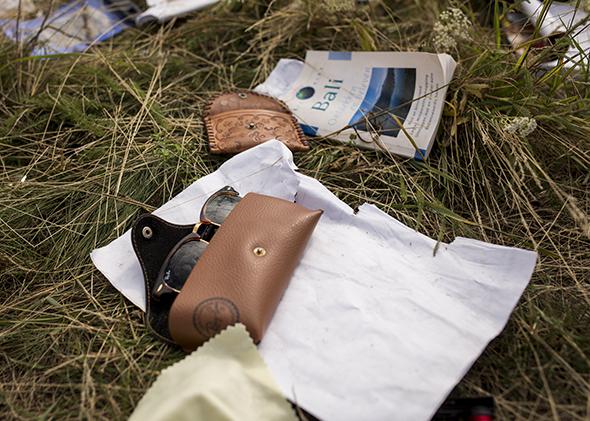 It's hard to trace back how the rumor made it into worldwide news, but there is no indication that it came from the meeting's organizers, as some media claimed. It seems likely that—like so many other spurious stories today—it emerged from Twitter, where AIDS 2014 attendees began circulating the number of 108 early Friday morning Melbourne time. Most media outlets have not corrected their stories, and this is likely to become a myth we'll live with for many years.
Something similar has now happened with de Jonge's double date with death. We can't ask de Jonge what happened exactly because he is no longer commenting on the issue: "Out of respect for the victims and their survivors, I don't think it's suitable for me to step into the foreground with my story, something I never intended to do anyway," he wrote on his blog on Friday. "I didn't approach the media myself."
The only firsthand account of his hair-raising experience comes from RTV Oost, a regional broadcasting station in the Netherlands that interviewed de Jonge after he sent out a tweet on Thursday saying: "If I had left today, then … " In the interview, de Jonge explained that he originally wanted to fly on the day of the crash, when his mother and a friend would have been able to take him to Amsterdam's Schiphol Airport. But he doesn't mention a booking on MH17. He decided to get a flight to Kuala Lumpur on another airline, with a stopover in Frankfurt, on Sunday, because it was cheaper.
So how about de Jonge's other close brush with death—his booking on MH370 on March 8? There's even less to the story there. According to RTV Oost, de Jonge flew from Kuala Lumpur to Taipei on that day; that's roughly the same direction as MH370's destination, Beijing, he told the reporter, "so I could have been on that plane as well."
But there was zero reason for de Jonge to be on MH370 if his destination was Taipei; it would have been a 2,500-kilometer (1,553-mile) detour, and he would have had to buy a separate ticket for the Beijing–Taipei leg, which Malaysia Airlines doesn't serve. (Due to long-standing tensions between China and Taiwan, his options would have been limited to only a handful of flights daily between the two capitals.)
What remains is that de Jonge was at Kuala Lumpur's international airport that fateful day; he told RTV Oost that MH370 left about an hour after his own flight and that he talked to some of its passengers—which is entirely possible if he loves chatting up random people.
The global canard isn't all de Jonge's fault. When a local reporter responded to his tweet, he appears to have slightly embellished his proximity to the March disaster, as many people might do. He probably didn't realize that in the Internet age a local hero can become a worldwide story overnight. It's likely that he's staying mum now because he realizes his tale will come crashing down as soon as anyone asks another question.
The real problem is that the media don't even want to ask more questions. It's a perfect, miraculous story—why would anyone want to check whether it's true?
Read more of Slate's coverage on Malaysia Airlines Flight 17.