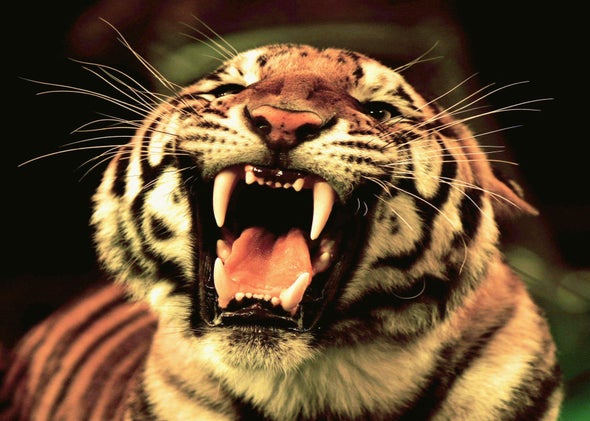 The newest version of Toyota's Sienna minivan is the company's most creative and family-friendly yet. There is, says the press release, an optional Dual-View, Blu-Ray rear seat entertainment system to make the car "a kid-favorite destination." There is a "pull-down conversation mirror" that allows parents to check on passengers in the back without contorting themselves awkwardly. Oh, and there is Driver Easy Speak, which uses a microphone to amplify the driver's voice through the rear speakers, so that he or she can better scream at the kids. Call it a creative, frictionless yelling experience.
Driver Easy Yell, as this innovation should be called, is necessary because "today's parents are embracing their life stage and those relatable family moments that make us laugh and feel connected," said Toyota Division marketing vice president Jack Hollis. When, in the midst of a relatable family moment, you feel so connected to your children that you wish to scare their pants off, Driver Easy Yell lets you do just that. The company claims that its latest feature will make it easier for parents to communicate with rear passengers without raising their voices. This "communication" line is clearly a pretext, however, because Easy Yell only goes in one direction—the backseat will not be miked, the revolution will not be amplified. Plainly, Toyota wants to help you terrorize your misbehaving kids by booming rebukes at them in the implacable Voice of God. In the next version, the car will make flames appear to erupt out of your forehead.
What kind of parent would use Driver Easy Yell on their kids? All of them, at least according to an unscientific (but unanimous!) survey of moms and dads in the office. Some representative replies included: "I'd use it if it came standard, but I wouldn't pay more for it. … I'm pretty good at yelling at my kids" (from a father of two), "I'd use it" (from a mother of two) and "only to occasionally terrify them" (from a dad of two).  
The pricing and availability of the 2015 Toyota Sienna have not yet been announced, but an auto industry analyst told AP she thinks Toyota is on the right track spicing up the perennially unfashionable minivan with intriguing features. Meanwhile, driver Easy Yell offers four distinct volume settings: Ann Coulter, Wizard of Oz, Agatha Trunchbull, and Asmodeus, Lord of Darkness.
---