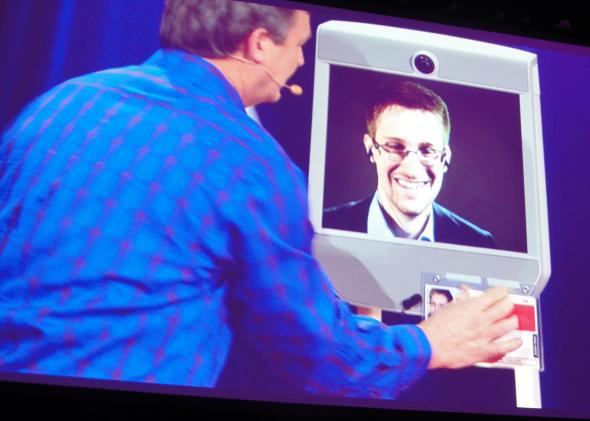 It's been nearly a year since Edward Snowden began giving government officials migraine, yet information about his political beliefs and path to leaking troves of NSA documents has come out slowly.
Now a picture of the months leading up to his whistle blow is beginning to form, including the grass-roots CryptoParty movement he was a part of.
Wired reports that in December 2012, Snowden hosted a small get-together in Honolulu to teach residents how to be anonymous on the Internet and encrypt the information they stored on their local hard drives. The event was based on a broader grassroots CryptoParty movement, which began in Australia in 2011. The idea is that cryptography experts or anyone who knows how to use security software like PGP and Tor meet with community members to teach them how to have a more secure digital presence. Snowden's involvement points to the issues he was thinking about in the months leading up to his public leaks.
Technologist and writer Runa Sandvik, who also presented at Snowden's crypto party, told Wired that during the event, he introduced himself as Ed and didn't want to talk about his background or where he worked. You can read the whole story of how Snowden planned the crypto party here, but more broadly it's fascinating to have some insight into his thoughts leading up to the leak. One thing that has helped Snowden defend his motives and maintain a relatively positive public image in the United States is the understanding that there was danger and personal sacrifice inherent in his decision to act as a whistle-blower. His initial desire to educate people in his local community about these issues, fits with and perhaps spurred his later actions. Not everyone would do it, that's for sure. Party on, crypto world.
---