Update, April 18 at 19:40 UTC: The Falcon 9 lifted off on time at 19:25 UTC, and the launch went perfectly. Just under 11 minutes later the Dragon capsule was deployed into orbit. The solar arrays were deployed, and all looks good. Congrats to SpaceX! Also, if you have clear skies over the next two days, you can look for the capsule catching up to the ISS yourself. I suggest using Heavens-Above (you need to enter your location) to get pass predictions.

Quick update: SpaceX is go today at 19:25 UTC (3:25 p.m. EDT) to launch a Falcon 9 rocket to the International Space Station. The Dragon capsule atop the rocket is loaded with supplies and experiments for the astronauts orbiting the Earth. If it launches on schedule, it will rendezvous with ISS and be grappled on Sunday, April 20 at 11:14 UTC.
A launch attempt on April 14 was aborted due to a helium leak in a valve that is involved with the first stage separation after launch. The valve has been replaced. The big problem now is weather; it's not looking great. If the launch is delayed again, the next attempt will be Saturday, April 19 at 19:02 UTC (for an ISS meetup and grapple on April 22).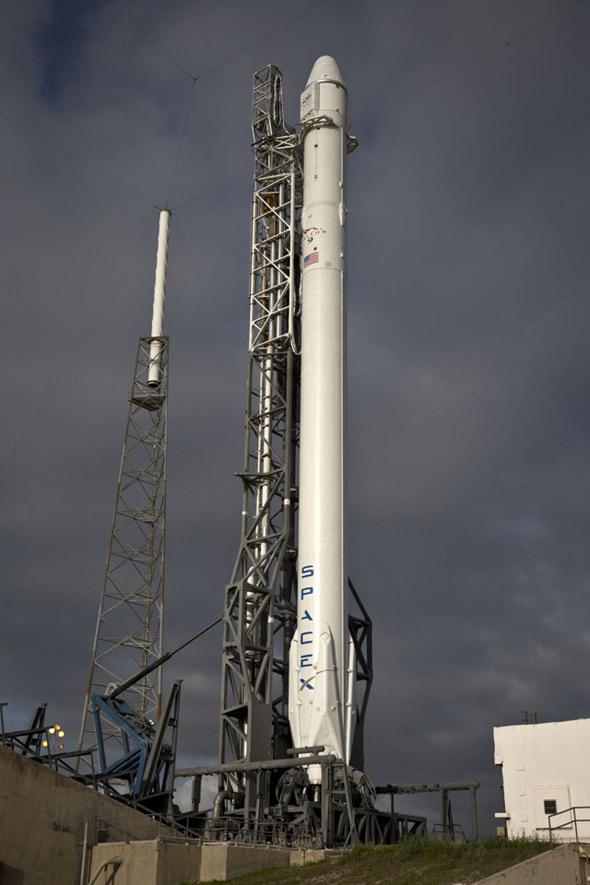 You can read more about this mission in my first blog post about the launch. You can watch the launch live on the SpaceX webcast or on the NASA Ustream channel.