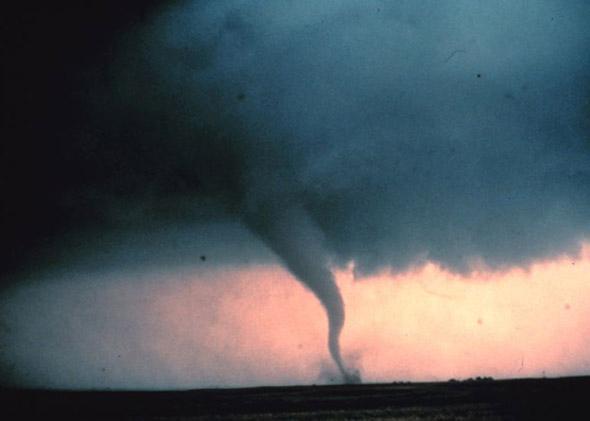 2014 has been a slow year for tornadoes so far, but today was the first significant day of severe weather warnings and outbreaks in the mid-South and Ozark regions of the United States. Normally a good place to go for updates about regional weather and storms is the National Weather Service, which offers multiple information pages like the Storm Prediction Center. But for almost two hours this afternoon many of these sites were down. Not ideal!

Ciaran Clayton, a NOAA spokesperson, said in a statement that the issue was a Domain Name System (DNS) configuration problem that has now been resolved, though users may still receive error messages for a little longer. "People were still able to receive information from social media, NOAA Weather Radios, local news outlets, and other sources," she said. "NOAA's Office of the CIO is working to determine the root cause of the issue."
At 3:10 p.m. Eastern the National Oceanic and Atmospheric Administration (the National Weather Service is a division of NOAA) tweeted:

And at 3:48 p.m. Eastern the NWS Storm Prediction Center suggested a (totally simple, straightforward, not at all complicated!) fix for users:

Then at 4:20 p.m. Eastern the National Weather Service Southern Region tweeted a related fix:
By 4:49 p.m. Eastern NOAA was updating that the problem had been resolved:
Not the best day for it to happen, but at least the problem got resolved pretty quickly. The NWS has struggled to be cool under pressure in the past as well, but I feel for them.
---