With apologies to Game of Thrones fans, there's a new climate menace on the prowl: El Niño is coming.
New data released late last week added to the mounting evidence.
To be declared an official El Niño, surface water temperatures in the equatorial Pacific Ocean must warm by half a degree Celsius averaged over three months and maintain that level for five consecutive three-month periods. That's an arbitrary definition, sure, but it gives us the ability to crunch the numbers on weather patterns that tend to associate with El Niños on a global scale.
Statistically, this time of year has the least predictability at any time all year. But peering below the ocean's surface, water temperatures are already off-the-charts-hot. If that warm water makes it to the surface, the planet could be in line for one of the most intense El Niños ever recorded. That would be enough to shift weather patterns worldwide and make the next couple of years among the hottest we've ever known. Earlier this month I wrote that taking into account current forecasts, El Niño could be the biggest global weather story of 2014. The new data shows that forecast is still on track. And that means El Niño could officially begin in a matter of weeks.
Recently people have been tweeting me questions like: "Will El Niño destroy my family's avocado plantation in Sweden?" or "Will El Niño finally banish the Eye of Sauron from the drought-stricken Mordor formerly known as Sacramento?"
While the answer to both of those questions is a qualified no, there are some parts of the world that have a relatively predictable weather signal when El Niño rolls around.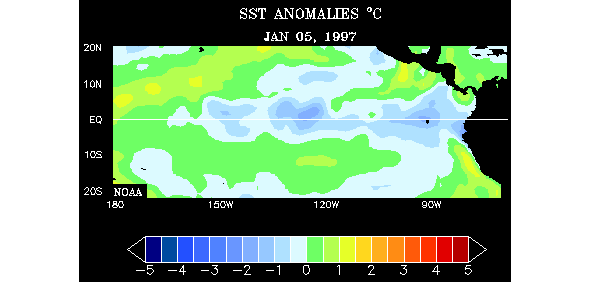 There have been only a handful of El Niño events in the last few decades, and in many cases it's difficult to generalize based on such a small sample size. Only once in the last 30 years—1998 (see above animation)—were subsurface water temperatures as warm as they are now. Which makes forecasting even more difficult.
But by averaging all the recent El Niño events together, we can take a guess at the general trends for what the next few months might bring. (Since all the websites offering El Niño impacts seem to be based on a Microsoft Encarta CD-ROM from the late 1990s, I figured we needed an update.) Let this be your warning: Not all of these predictions will come to pass. Some surely won't. Frankly, I'm overgeneralizing a lot of nuance here. The below should be read as a tilt of the odds, not a black-and-white forecast. But it's grounded in the past, and given the current state of the ocean and atmosphere, it offers a good idea of how planet Earth might deal in 2014–15.
Here it is, your guide to the world on El Niño.
North America
Anchorage: A warm, wet winter along the southern Alaska coast and a warm, dry winter in the interior. The Iditarod could have another rough go. One study shows that summer 2015 could be a big one for wildfires.
Seattle: A warm winter, and especially warm waters offshore, could be tough for the Pacific Northwest salmon. Past El Niños have induced dramatic declines in the population of salmon, which found themselves caught by surprise as they migrated back south to spawn.
Portland, Ore.: A warm and dry winter throughout the Columbia River basin. Oregon's in a drought, too. It isn't nearly as dependent on snowpack as California is, but river levels could drop and ski areas could have another rough go. Southern Oregon's Mount Ashland didn't even open at all this year, the first time in its five-decade history.
San Francisco: Depending on El Niño, rains could return to drought-stricken Northern California. Or maybe they won't. There's great news if you're a Bay Area fisherperson: Tropical game fish like mahi, swordfish, and blue marlin have been spotted this far north during past El Niños.
Monterey: Coastal California is among the most susceptible places to landslides in the country. Heavy rains, like the ones that helped contribute to the Oso, Wash., disaster, could strike near here this winter.
Los Angeles: Car-bound Angelinos have another threat to worry about: potholes. During the last major El Niño, in 1998, a parade of pavement-crumbling storms helped skyrocket reports of bad roads by 400 percent.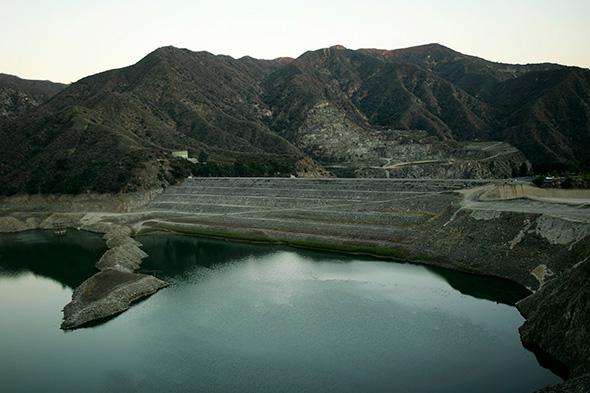 This farm, in California's Central Valley: In the midst of the state's worst drought in half a millennium, agriculture in California is at the end of its rope. That has some farmers hoping for El Niño, which has been known to bring heavy rains and snow. Still, the deficits racked up over the last few years are so huge, even a deluge may not end the drought.
Boise, Idaho: With the jet stream's energy often split between Alaska and Southern California in El Niño years, places in the middle like Idaho get the short end of the stick. Plan to ski elsewhere this coming winter.
Denver: Colorado Front Range snowstorms are significantly heavier during El Niño autumns and springs, though precipitation as a whole is roughly the same. A National Center for Atmospheric Research analysis shows a 20-inch snowstorm is roughly seven times more likely in an El Niño year than in a La Niña year. Neutral years—neither El Niño nor La Niña—are somewhere in between.
The Colorado River basin: Some good news! El Niño could help fill dwindling reservoirs and boost water supplies by bringing unseasonably heavy rains across the Southwest.
Texas: If this El Niño develops into a strong one, the Texas drought—nearly as severe as the one in California—could be a major beneficiary. Looking at past El Niños, a cool, wet winter in Texas is among the clearest signal in the United States, rainfallwise.
Kansas City, Mo.: If you're like me, you're already planning your World Series parties. If you're a baseball player based in the Midwest, there's a bit of a greater chance for rain during El Niño Octobers, so plan for rain delays accordingly. Teams with a deep bullpen, like, oh, this one, should fare better in the playoffs.
Chicago: This winter, folks in Chicago—near the epicenter of this winter's polar vortex-fueled cold air outbreaks—would have probably sold their souls for a hint of spring. El Niño could be the savior they've been seeking: According to legendary weatherman Tom Skilling, Chicagoland winters are predictably mild when El Niño's in force. That should reduce heating bills and incidence of snowball violence.
Green Bay, Wis.: The Frozen Tundra won't be quite as frozen this season. After one of the coldest games in NFL history this January, Packers fans can look forward to warmer temperatures in the season to come.
The Corn Belt: In sharp contrast to other major agricultural regions (India, Southeast Asia, Australia, Central America, Brazil), the U.S. Corn Belt could be in for a relatively mild summer. Near-average temperatures and slightly above-average rainfall could provide ideal growing conditions this summer, with farmers taking advantage of price spikes caused by shortages in other parts of the world. Midwest farmers could pay for it during summer 2015, though, if global temperature spikes as predicted. Poor corn harvests have been documented in Iowa in the year following El Niño.
New Orleans: One well-documented result of El Niño is fewer Atlantic hurricanes, and that's the forecast for this season, too. The United States is in the midst of a 3,000-plus day drought of major hurricane landfalls, the longest stretch on record since 1900, according to the Washington Post. A major hurricane is one with sustained winds greater than 111 mph. The last one to reach shore at that intensity was Hurricane Wilma on Oct. 24, 2005. There's a good chance that streak will live on in 2014. That's great news for the Gulf Coast.
Miami: Though the forecast is for a below-average hurricane season, seasonal predictions have been pretty much a crapshoot over the last decade. In an example meteorologists love to cite, 1992 was an El Niño year with below-average hurricane activity. It was also the year Hurricane Andrew devastated South Florida. Oh, by the way, El Niño also doubles the chances for winter tornadoes across Florida.
Atlanta: Across the Southeast United States, El Niño increases the risk of wintertime river flooding. On the bright side, it should reduce the chances of a return of apocalyptic ice storms like the region faced this winter.
Washington, D.C.: How might El Niño affect the midterm elections? Crazy weather worldwide could keep the topic of climate change in the news, along with a planned $100 million climate-focused ad buy. With key Senate races in the fossil fuel-rich states of Alaska, Kentucky, and Louisiana, could climate be a wedge issue this year?
New York City: For the mid-Atlantic up to about New York City, weak or moderate El Niños typically bring snowier-than-average winters, due to the more energized southern branch of the jet stream. However, if this El Niño is especially strong, the supply of cold air—and with it, snow—may get shut off.
Boston: New England winters are typically warmer with an El Niño. Though hurricanes and snowstorms are relatively rare during strong El Niño years, nor'easter windstorms are nearly three times more likely, an NOAA study shows.
Toronto: During the last El Niño in 2010, winter was effectively canceled across Canada. That year, warm and dry weather helped Toronto record the lowest snow total in its history, according to Environment Canada.
Yellowknife, Northwest Territories: Ice Road Truckers may need a new game plan. Warm weather in far north Canada caused huge problems during an El Niño-fueled 2010, cutting off many rural communities from their frozen supply routes.
Latin America
Mexico: A dry summer could be in store for southern Mexico, if past El Niños are any guide. Historically, that's prompted more wildfires in that part of the country. Though Mexico's east coast may benefit from fewer hurricanes, El Niño typically spawns more hurricane activity on the west coast, increasing flooding risk there.
Port-au-Prince: El Niño sends mixed messages in the Caribbean, too. This year it's looking grim in Haiti: hot and dry. For a country already reeling from ongoing drought, this isn't good news. The silver lining: There likely won't be a hurricane.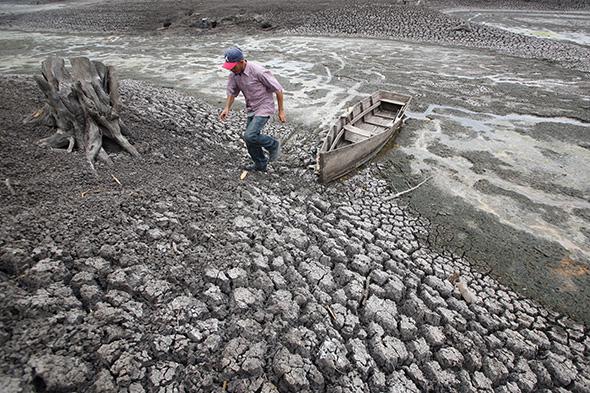 Central America and northern South America: The drought will come early and stay late from Guatemala and Nicaragua south to Ecuador, Colombia, and Venezuela. This is one of the clearest associations with El Niño anywhere in the world. This year in particular, climate models are forecasting dry conditions to start as early as June and linger for a year or more. As in the last El Niño, crops could fail, water supplies could run low, and hydropower-generated electricity could falter.
Coastal Peru: The people of Peru originally discovered El Niño, and named it (since the phenomenon typically peaks around Christmastime, when warm water anomalies offshore are at their most extreme.) The anchovy industry in Peru collapsed in the early 1970s, attributed to a reduction in upwelling nutrient-rich coastal currents. Peru is the world's biggest exporter of fishmeal used in animal feed, with ramifications for livestock prices worldwide.
Santiago: The Southern Hemisphere winter could be a stormy one in Chile, which is in the midst of a prolonged drought—its worst in nearly 150 years. Rain will also do wonders to reduce the country's dependence on fossil fuels, which have made up the gap as hydroelectric power has waned due to low river levels the last few years.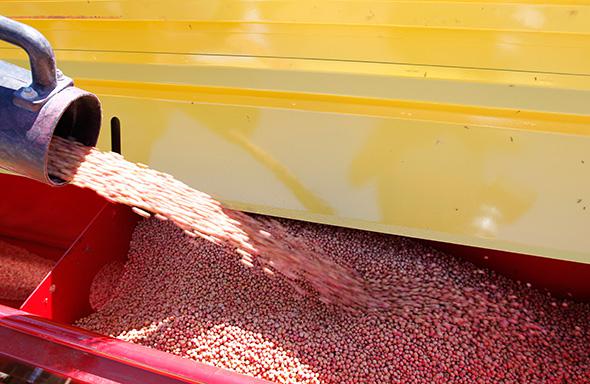 Buenos Aires: The South American breadbasket—Argentina—is perhaps better termed as a "soy basket," exporting 95 percent of the soybeans it produces. Plentiful rains should help boost production this year.
World Cup Brazil: Football could turn into a mudfest, if past El Niños are any guide. The monthlong tournament gets underway across Brazil on June 12, right as El Niño could be appearing. Heavy rains are more likely this year across southern Brazil during the peak of southern winter from June to August.
The Amazon: Northern Brazil has an opposite El Niño signal as the more densely populated south part of the country. That means a hot, dry Southern Hemisphere summer and a forest fire-fueled speedup of deforestation in the Amazon, which has about an 80 percent chance of a dry year when El Niño is in force. The forecast for drought here is already driving up world prices for coffee, sugar, and citrus.
Asia-Pacific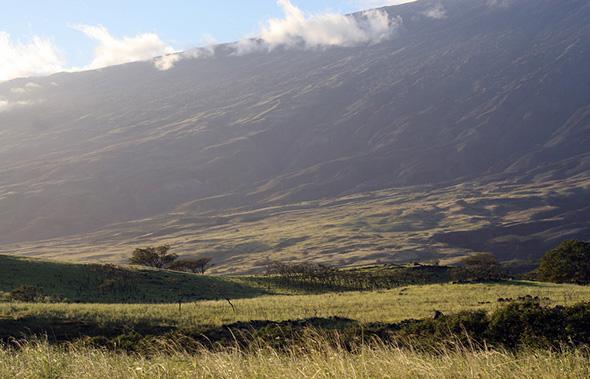 Hawaii: Though Hawaii is in the middle of the ocean, it suffers droughts, too. El Niño is linked to dry weather here, just north of the meat of the tropical Pacific warming that fuels El Niño itself. That warm water can also help generate more hurricanes in the part of the Pacific that usually sends them toward Hawaii. Hurricane Iniki, the strongest storm to ever hit Hawaii, did so in the El Niño year of 1992.
Tokyo: With the tropical Pacific Ocean waters unusually warm this year, Japan may be subject to more frequent typhoon strikes.
Pyongyang: Typhoons rarely strike North Korea, but do so more frequently during El Niño years. If one hits this year, will the government refuse aid from the South like it did when Tropical Storm Bolaven hit it 2012? Or will it take the opportunity to mend ties with the international community in the aftermath of a disaster?
Beijing: Dry weather may plague farmers in northern China, but likely not to the scale that brought on the famines associated with past El Niños.
Hong Kong and southern China: In this area, El Niño can bring up to twice the normal level of rainfall during winter and spring. Typhoons generally form farther east, so the threat to south China is reduced.
Bangkok, Thailand: El Niño acts to draw deep tropical moisture away from Southeast Asia and into the central tropical Pacific Ocean. Drought here is a hallmark of the phenomenon. Though there are years that buck the trend, drought has already begun in Thailand.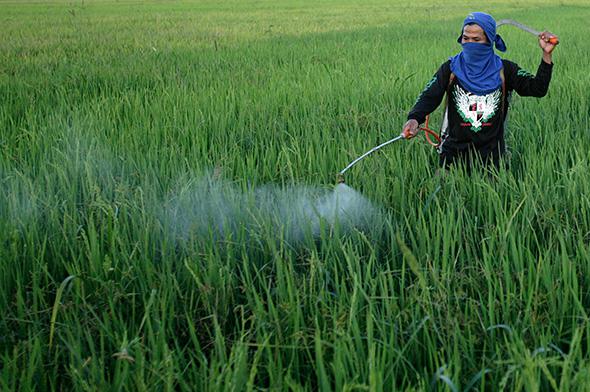 Manila: The Philippines are typically near the epicenter of El Niño-fueled drought. El Niño years here are virtually certain to feature below-normal rainfall. Because of the strong connection, Philippines authorities have extensive early-warning systems in place, including conservative management of the water supply for metro Manila, one of the largest urban areas in the world.
Tacloban: Still reeling from Typhoon Haiyan's strike last fall, this part of the Philippines can likely count on a break from devastating storms during 2014, thanks to El Niño.
Singapore: The city's skyline may be blocked out by smoke from wildfires across Southeast Asia, and the shipping industry could suffer if drought hits Central America as expected: Traffic through the Panama Canal was slowed due to low water levels in 1998, during the last major El Niño.
Jakarta: Indonesia is arguably the epicenter of worldwide El Niño impacts. Drought here is devastating for the economy, pushing up worldwide prices for coffee, cocoa, and palm oil. The lack of rain is caused by relatively cool water offshore, which reduces the energy available for rainstorms to grow.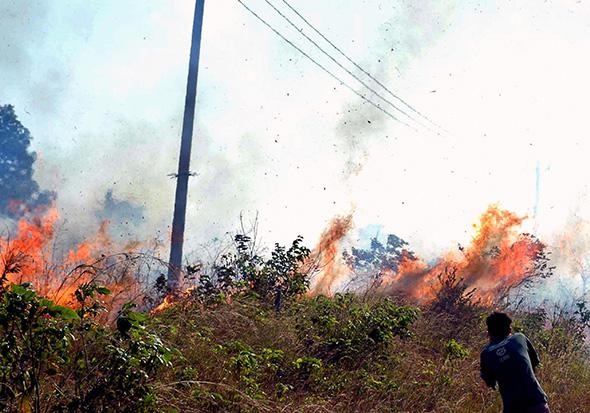 Borneo: Wildfires rage during El Niño years in the Indonesian jungle, but the root cause is linked to deforestation for palm oil production. The smoldering peat lands here become the world's third-largest emitter of carbon dioxide—behind China and the U.S.—during El Niño years.
Cairns: Drought in Southeast Asia extends southward to tropical Northern Australia, which has a similarly strong connection to low rainfall during El Niño years. The abnormally warm ocean water can also lead to mass coral bleaching events in the Great Barrier Reef.
Sydney: El Niño is linked to hot and dry summers in southeast Australia, increasing the frequency and severity of bush fires and reducing wheat exports.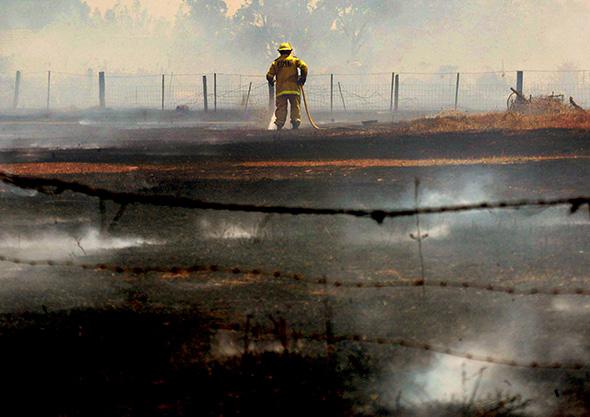 Auckland: In New Zealand, El Niño manifests itself in the form of stronger westerly winds, enhancing the country's rain shadow effects. That means, more rain in the places that usually get a lot of it, and less rain in places that are normally dry.
Kiribati: These islands are at the center of the Pacific Ocean—and thus the center of El Niño. They can expect heavy rains shifted thousands of miles eastward, away from Southeast Asia.
The Himalayas: There's not much of a signal from El Niño across the world's biggest mountain range, but that might be because it is incredibly difficult to accurately gather data here.
India: The forecast of an El Niño has already spooked the stock market and sparked fears of failure of the monsoon rains that most of India's farmers depend on for their livelihoods. Even though 60 percent of El Niños bring below-normal rainfall, the water temperatures of the Indian Ocean are probably more important when forecasting the monsoon in India.
Europe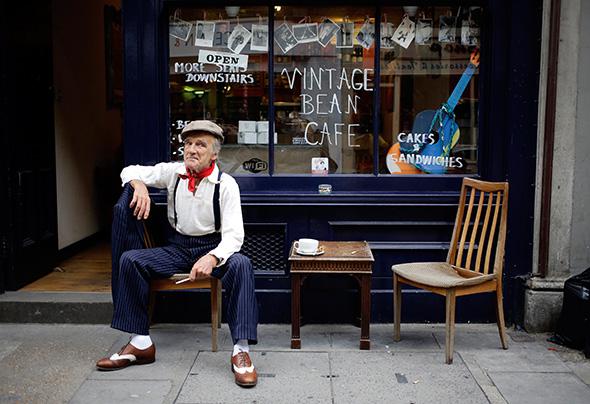 London: Far removed from the tropical Pacific Ocean, the effects of El Niño on Europe are inconsistent at best. Londoners will probably be most affected by an increase in the price of coffee, cocoa, and other agricultural commodities.
Paris: A stormy autumn could come in the form of stronger nor'easters crossing the Atlantic from the United States.
Rome: A warmer autumn could affect Southern Europe.
Amsterdam: Cold winters are sometimes associated with El Niños across Northern Europe.
Helsinki, Finland: Northerly winds from the Arctic descend upon Scandinavia every winter, but the Arctic floodgates might be especially open this year.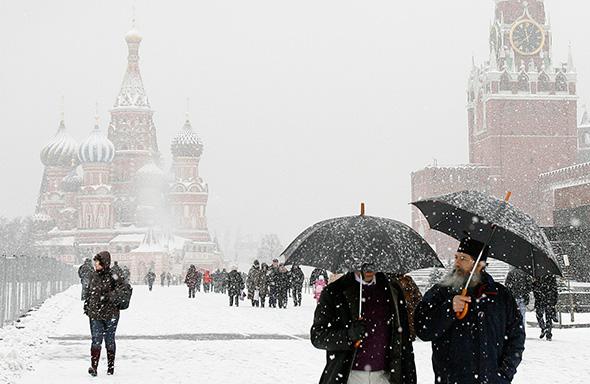 Moscow: A harsh winter could be in the cards for Russia, but this effect is uncertain at best.
Siberia: Could be colder than normal, if that's even possible. Seriously, it's not a good time to move here.
Middle East: Some authors have speculated that El Niño has been linked to Middle East droughts that have worsened conflicts across the region.
Africa
Lagos, Nigeria: Warmer temperatures are typically associated with El Niño in Africa's biggest city, but that's mostly because the entire world warms during an El Niño. Rainfall is more closely associated with Atlantic Ocean temperatures, not Pacific.
Ouagadougou, Burkina Faso: On the edge of the Sahara, the Sahel region is known for recurring periods of drought. El Niño may help reduce chances for rainfall.
Cape Town: Southern Africa typically has hot and dry summers during El Niño, but that's not a definitive rule.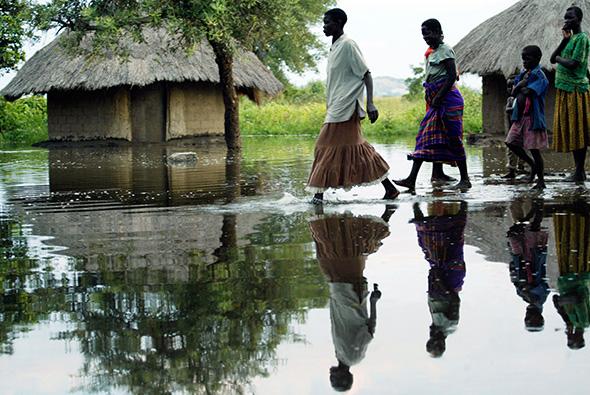 Kampala, Uganda: Rainfall is typically heavier than average across East Africa during El Niño years, helping to boost crop production but also worsening malaria risk.
Cairo: About as far from the tropical Pacific as you can get, food-importing Egyptians will likely only be affected by this El Niño if it disrupts global grain markets.
Frozen places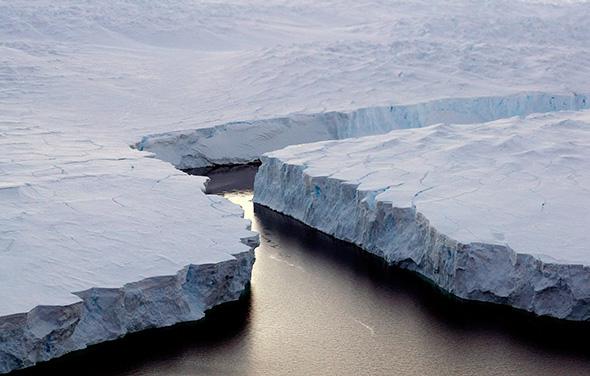 The Antarctic: El Niño brings warmer winds to the frozen south during the summer months of December through February, and has been linked to greater loss of ice from the Antarctic Peninsula and the West Antarctic Ice Sheet. These are two of the regions on Earth that contribute most to sea level rise.
The Arctic: El Niño winters tend to be cooler than average across the Arctic Ocean, but only by a degree Celsius or so. That's not enough to offset the rapid warming the region has seen over the last few decades—twice the rate of the planet as a whole. The impact of this year's El Niño on the long-term trend toward ice-free summers in the Arctic should be minimal.
Greenland: There isn't a whole lot of evidence pointing to impacts in Greenland one way or the other during El Niño years. Southern Greenland may be slightly warmer than normal, but El Niño's impacts peak in midwinter, which this isn't melt season here, so the effects on ice should be minimal.
* * *
For those who prefer maps, NOAA's Earth System Research Laboratory has an up-to-date searchable global database of the world on El Niño. There you'll find a map of global temperature and precipitation anomalies during the peak of historical El Niños. For those who care only about the United States, NOAA's Climate Prediction Center has a (slightly outdated) map of winter temperature and precipitation anomalies for historical El Niños in the contiguous 48 states. If you can't wait until winter, here's NOAA's National Multi-Model Ensemble current global forecast for the next six months, broken into two chunks: temperature (June–August and September-November) and precipitation (June–August and September–November).
This article is part of Future Tense, a collaboration among Arizona State University, the New America Foundation, and Slate. Future Tense explores the ways emerging technologies affect society, policy, and culture. To read more, visit the Future Tense blog and the Future Tense home page. You can also follow us on Twitter.